Five esoteric cuts of breakneck techno and corrosive electro.
Icelandic producer Volruptus returns to Bjarki's bbbbbb Records with a new EP Alien Agenda, which drops on August 31.
Combining pitched-up techno and acid-drenched basslines, Alien Agenda is a showcase for Volruptus's twisted sci-fi sound palette.
Volruptus recently blitzed the stage at Sónar Reykjavík, where he performed alongside fellow Icelanders DJ Yamaho, Árni, EVA808 and Bjarki. Check out the FACT coverage here.
Alien Agenda is bbbbbb's third release in 2018, and marks Volruptus's second release on the Scandinavian label. The EP drops on August 31. Check out the cover art and tracklist below.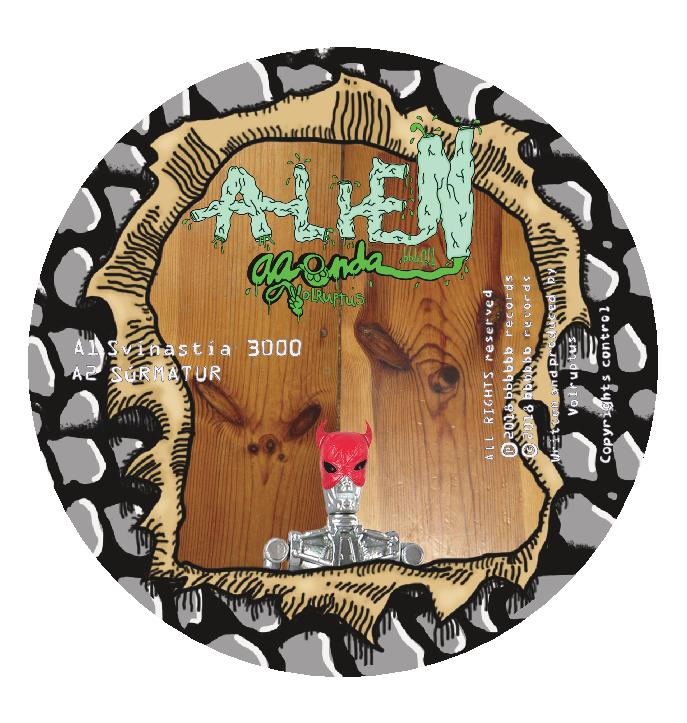 Tracklist:
01. 'svínastía3000'
02. 'Itchy and Scratchy Show'
03. 'Súrmatur'
04. 'Alien Agenda'
05. 'Misanthropy (Darkstöff)'
Read next: Deep Inside – August 2018's must-hear house and techno playlist