A pummelling selection of various rave styles to prepare you for the Contemporary Hardcore programme at Berlin Atonal 2018.
Over the weekend, Glaswegian producer and illustrator Konx-om-Pax, AKA Tom Scholefield, dropped a preparatory mega-mix ahead of Contemporary Hardcore, a rave curated by Scholefield that takes place on the Saturday night of this years Berlin Atonal.
The mix features high velocity bangers from Aphex Twin, EVOL, Lee Gamble, Rian Treanor and Skee Mask. Get stuck in below.
Contemporary Hardcore features performances from Actress, Cloudo, Golden Medusa, 48K, Anete K + LZE, and Konx-om-Pax himself. Find the Facebook event Berlin Atonal 2018 here, check out his poster for the event below and listen to his euphoric mix for FACT.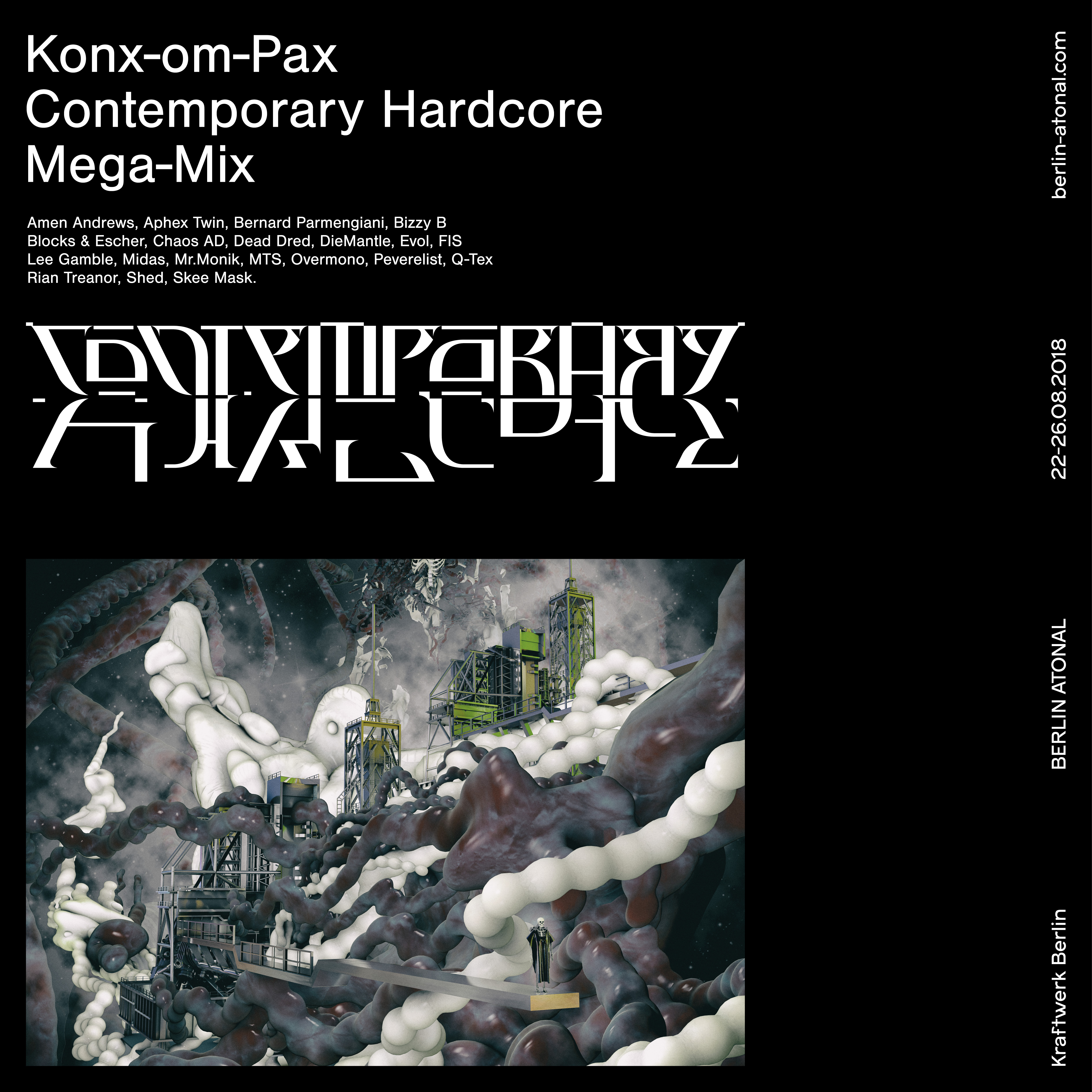 Read next: 10 under-the-radar club tracks you need to hear in August 2018