FACT Singles Club features a panel of writers rating and slating the biggest new tracks of the last seven days.
This could have been one of the closest Singles Clubs in recent memory. Three stacked collaborations – Stefflon Don and Future; Cat Power and Lana Del Rey; Brooke Candy, Pussy Riot, MNDR and Mykki Blanco – plus an impressive first showing from Boston producer Isabella's upcoming debut EP for Peder Mannerfelt Produktion all have scores within just a hair over one point of each other.
But there is an outlier.
Last week, Paul McCartney released a self-described "raunchy" single called 'Fuh You' which… well, you'll have to read our panel's takes to find out how this even got as high as a 3.
---
Paul McCartney – 'Fuh You'
Jesse Bernard: It was bad enough when Kanye brought Paul McCartney back into our consciousness with 'Only On' and 'Four Five Seconds', a time we'll never get back. And it seems as though it's the case again with 'Fuh You', and I don't mean that in an ironic, post-Migos sense either. If this is his way of staying on trend, he can keep it. (4)
Michelle Lhooq: Everything about this is cringe, from the grade-school rhymes to the pun-ny innuendo of the title to the melodic cheese. Madonna has been on my mind recently because she turned 60 last week—it's funny how she constantly gets slaughtered for being sexual at her age, but McCartney's sad attempts at raunchiness is embraced with open arms as "cheeky." Ugh, hard pass. (2)
Cameron Cook: Jesus. Christ. Listening to this on repeat to cleanse myself of the experience of having to live through this embarrassing horny grandad joke of a song. (1)
Maya-Roisin Slater: "I just wanna fuh you"? Beloved musician, official holder of a knighthood under the British crown, serial monogamist and peace-loving vegetarian Paul McCartney would never write this filth. There's only one explanation for how this happened. Paul is dead. THINK ABOUT IT. (1)
3
---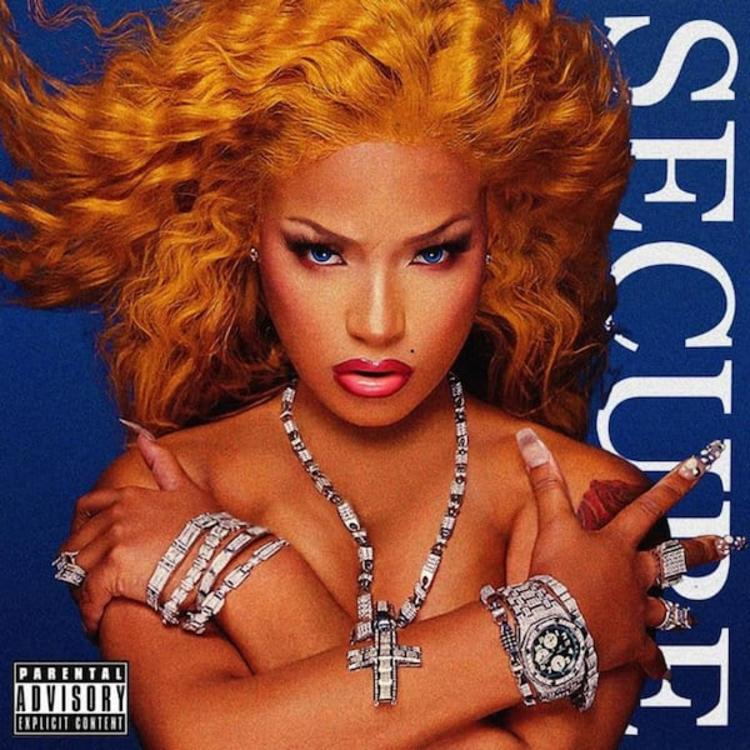 Stefflon Don – 'What You Want' Feat. Future
Cameron Cook: First of all, credit where credit's due: shout out to this incredible album artwork that pays home to The Notorious K.I.M. Secondly, I'm a huge Steff fan, but this feels a little regressive for her? I get that it's a Future collab and the Auto-Tune is de rigeur, but I feel like in matching him in flow and style, some of Steff's own vibe gets a little obscured. Not quite a misstep but it left me wanting another tongue-in-cheek banger like 'Ding-A-Ling'. (6)
Michelle Lhooq: Every Future song sounds like a parody Future song to me these days, but Stefflon Don keeps it fresh. Really into how FULL this song sounds — like a tidal wave that sweeps you up into its universe, every sound bleeding into each other and holding you down until you drown in the ~vibes~. (7)
Jesse Bernard: There isn't much that really stands out, but to be honest, it wasn't a great week for it to be released. With Future on this track, 'What You Want' the boost it needed, if only by a little. (6)
Maya-Roisin Slater: Not really sure what happened between here and 2016's Real Ting mixtape, but it seems like Stefflon Don's completely abandoned her own voice to the status quo. Other than parroting the hook from Kreayshawn's 'Gucci Gucci' and reminding me what a terrible time the mid-'00s, this song is so generic I have nothing else even to report. (5)
6
---

Isabella – 'Residual'
Michelle Lhooq: This is very stark and repetitive Serious Live Techno — unless you've sold your soul to techno (as, unfortunately, I have), I can imagine you might get easily bored. Those bouncy electro coils provide just enough weirdness to keep my interest piqued, and it's cool to see Via App on the artwork. (6)
Cameron Cook: There's something meditative about this track that I really enjoy. The heavy-duty industrial rubber band percussion has this futuristic, Mad Max tribal feel that I'm connecting with. I could see this popping off at the techno club at 1am and I wouldn't be mad at it. (7)
Maya-Roisin Slater: The prevailing beat of 'Residual' sounds like standing under metal grate flooring and listening closely to the sound of ravers stomping their workwear inspired shoes above. It's industrial af. Short tape delay on the percussion packs it with an impenetrable punch and sweeps you up in the dimly-lit metallic drama. (6)
Jesse Bernard: Invasive is one word to describe 'Residual'. I didn't realize how good the bass physically felt until I paused for a second and turned it up. I can only imagine the feeling of the energy pulsing through your body in a club environment but there's a certain level of ambience to it that helps balance out its abrasiveness. (8)
6.75
---
Cat Power – 'Woman' Feat. Lana Del Rey
Maya-Roisin Slater: Cat Power is back ardent as ever. And not to read too much into this but is the way they structured this Lana Del Rey feature a radical expression of Shine Theory? Instead of two separate voices flip flopping one is there to support the other, accentuating its greatness and sacrificing ego for a stronger overall message. (7)
Michelle Lhooq: Cat Power and Lana sounds like a brilliant combo of two singers at the top of the musky voice game, but I can't even hear Lana! I've casually listened to this three times in a row while browsing through my other tabs and each time it fades into the background as my attention gets sucked into something more interesting :( (5)
Cameron Cook: I've been a hardcore Cat Power fan for two decades running, so I've been waiting for this record with baited breath. Her last album, Sun, was my least favorite in her discography, and the one show I saw on that tour left me a bit cold. I was scared that my fandom for Chan had begun waning, like so many of the artists that defined my teens and early 20s, but with this track I'm assured that my love for her music is still very much alive. This track is so gracious, and free, and gentle without being soft-hearted. It's a throwback to her alt-country roots, but also looks towards a thriving future for Cat Power as an artist. There better be a Chan/Lana joint-video à la Beyoncé/Nicki Minaj "Feeling Myself". (9.5)
Jesse Bernard: It's remarkable to hear Cat Power and Lana Del Rey lean into each other, with their tones complimenting. As the supporting artist, Lana delivers a warm and soothing touch to it. Sometimes less is more. (7)
7.1
---
Brooke Candy – 'My Sex' Feat. Pussy Riot, Mykki Blanco & MNDR
Maya-Roisin Slater: While I do think MNDR's "I got a dick, you got a dick / I got a clit, you got a clit / You wastin' time defining it / If you fine as fuck, I fuck with it" is a verse to live by, production-wise, I find myself missing the low-end a lot on this one. I want to strut down the street to 'My Sex', but everything is so peaked out and distorted the bass loses its punch and I feel like I'm strutting to static. (7)
Michelle Lhooq: I saw Brooke Candy perform at a Pornhub party last month and she was so trash I didn't even recognize her on stage. But this song slaps, Pussy Riot + Mykki are delicious together, and the aesthetic in the video is totally on point. I guess Candy cleans up well in the studio? (7)
Cameron Cook: I'm feeling a little bit torn over this track. I am fully behind a sex-positive electro-punk song by a bunch of artists from across the LGBTIA+ spectrum but there's something very on-the-nose and kind of reductive about this track. Actually, it may just be that I've never really cared for Brooke Candy, and her presence is definitely the least interesting part of it. Pussy Riot rapping in Russian packed way more of a punch, and I didn't even understand what they were saying. (5)
Jesse Bernard: I guess it's safe to say the video is as fluid as the lyrics — and the artists on the track — and whether that were intentional or not, it added a sensual fabric to the listening experience. Brooke Candy's expressive verse set the right tone for the rest of the track, although hearing more Mykki Blanco would've been a plus. (8)
6.8
---
Final scores:
Cat Power – 'Woman' Feat. Lana Del Rey (7.1)
Brooke Candy – 'My Sex' Feat. Pussy Riot, Mykki Blanco & MNDR (6.8)
Isabella – 'Residual' (6.75)
Stefflon Don – 'What You Want' Feat. Future (6)
Paul McCartney – 'Fuh You' (3)
---
Cameron Cook is an American culture journalist currently residing in Berlin, Germany. He would go to the ends of the Earth for Kate Bush. (@iamacameron)
Jesse Bernard is freelance music and culture journalist based in Brooklyn and London, still hotsteppin' in a Nike Air sneaker. (@MarvinsCorridor)
Maya-Roisin Slater is a music and culture journalist based out of Berlin and London. She recently stopped talking about riffs and started talking about frequencies. (@MayaRoisin)
Michelle Lhooq is an LA-based journalist writing about music and weed. (@MichelleLhooq)