The Barreiro International Exploratory Music Festival reveals its complete program.
Portugal's OUT.FEST – which takes place between October 5-6 in the town of Barreiro, a short ferry ride across Lisbon's Tagus river – has revealed the final names for its 2018 edition.
Prícipe affiliate DJ Lycox, tombak virtuoso Mohammad Reza Mortazavi and Hype Williams collaborator John T. Gast join Lotic, Nídia and Fret (AKA Mick Harris) for a thrillingly left-field lineup.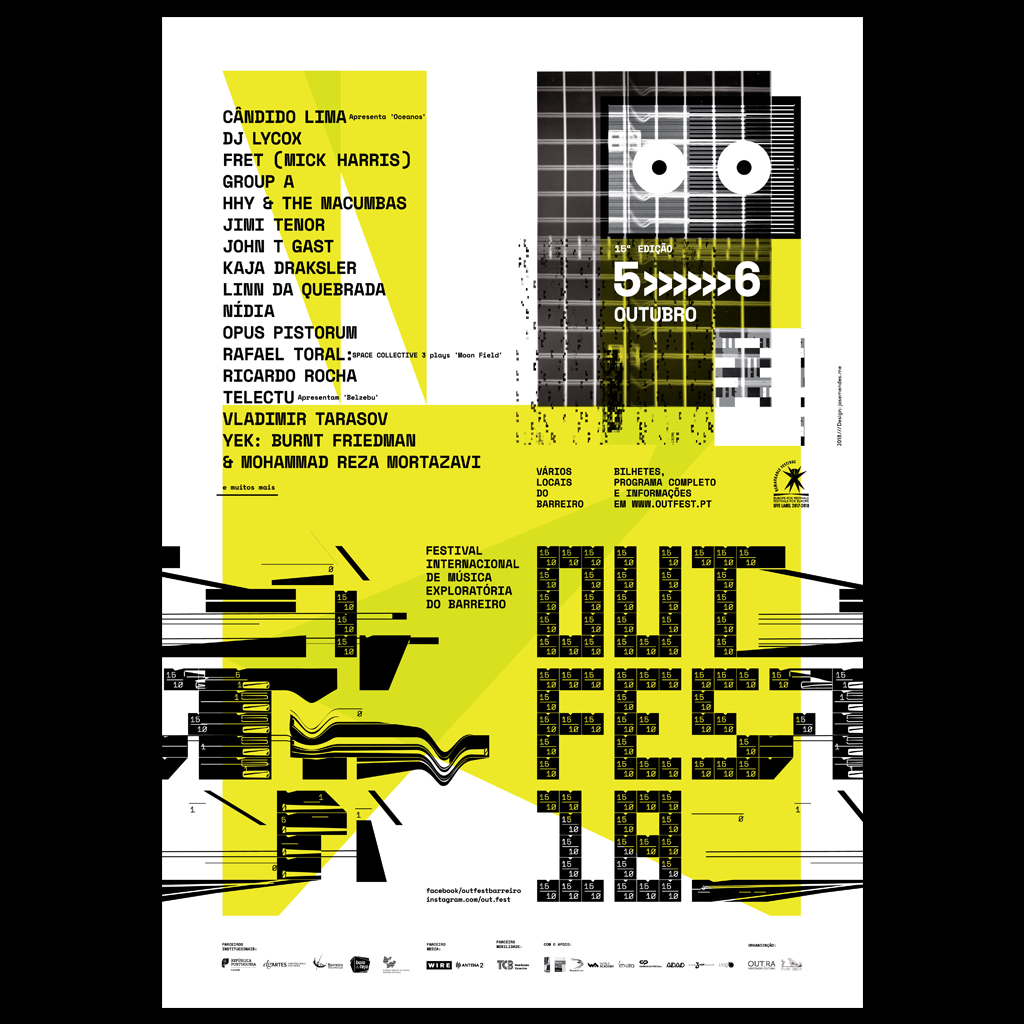 Other notable additions include Lithuanian jazz percussionist Vladimir Tarasov, avant-garde pop group Telectu presenting their 1983 minimal masterpiece Belzebu and an appearance from one of Lisbon's most exciting young DJs, Odete.
Co-curated by OUT.RA Associação Cultural and Filho Único, OUT.FEST takes place between October 5-6, tickets are available now. See below for the full lineup.
OUT.FEST 2018 Lineup:
Anton Nikkilä
Vladimir Tarasov
Toda Matéria
João Pais Filipe
Telectu Belzebu
Group a
Nídia
Opus Pistorum
Império Pacífico
Odete
Kerox
Cândido Lima
Ricardo Rocha
Rafael Toral
Lea Bertucci
Kaja Draksler
Clothilde
Jimi Tenor
Hhy & The Macumbas
Yek: burnt friedman & Mohammad Reza Mortazavi
Lotic
Linn Da Quebrada
Fret (aka Mick Harris)
John T Gast
DJ Lycox
Read next:  Portugal's Out.Fest might be an antidote to Lisbon's rising tide of gentrification