Hospital Productions' annual celebration of all things dark and noisy returns for its 2018 edition.
Cult NYC label Hospital Productions has announced the line-up for the 2018 edition of Hospital Fest, which this year takes place on December 8 at The Knockdown Center.
Artists including prepared piano experimenter Kelly Moran, L.I.E.S boss Ron Morelli and techno mainstay Silent Servant will perform at the annual event, which promises a unique blend of noise, metal and electronic music, showcasing the "interconnectivity of cold music subgenres".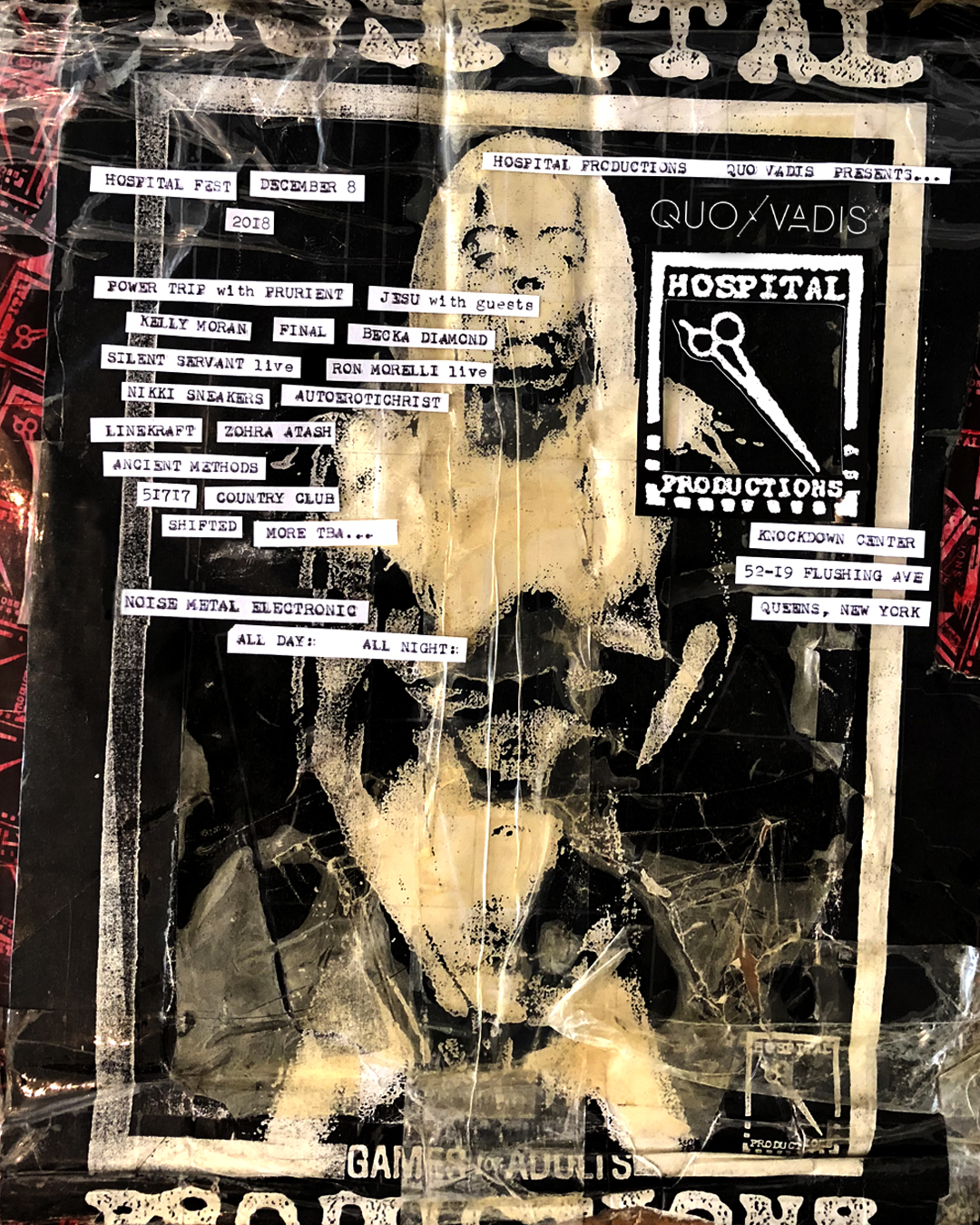 Label head Dominick Fernow will perform as Prurient alongside Power Trip, following an appearance on their album Nightmare Logic early last year.
Hospital Fest 2018 will take place on December 8 at New York's Knockdown Center – tickets are available now. See below for the complete program.
Hospital Fest 2018 full lineup: 
Power Trip with Prurient
Jesu with special guests [Justin Broadrick]
Kelly Moran
Linekraft
Final [Justin Broadrick]
Autoerotichrist
51717
Zohra Atash
Country Club
Nikki Sneakers
Ron Morelli – Live
Silent Servant – Live
Shifted
Becka Diamond
Ancient Methods
Read next: Brooklyn experimenter Kelly Moran is pushing prepared piano to exciting new frontiers