The popular "tidal modulator" gets a fresh look and new functions.
Mutable Instruments has given its Tides module for Eurorack a refresh.
Described as a "tidal modulator", Tides is a looping AD envelope generator that can be used for many different functions. As well as envelope generation, it can function as an LFO and even a self-contained synth voice.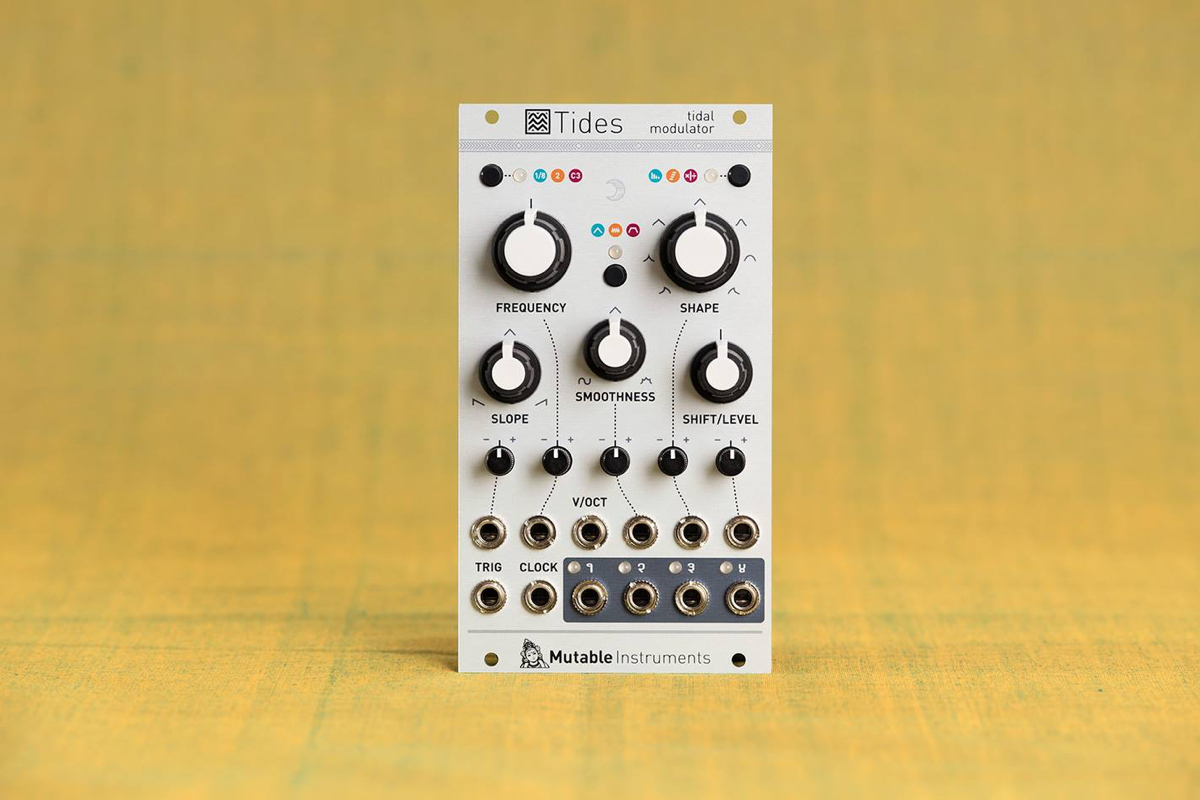 The main difference between the new version and its predecessor is the addition of new quad output modes that can produce variation in amplitude, time, phase or frequency of the main signal.
It also brings the design in line with Mutable's recent modules. This year the company has released three other new modules: Plaits, a replacement for its popular Braids oscillator, a random sample module called Marbles and Stages, a segment generator.
The new Tides module is available now for $259/€229 – find out more at the Mutable Instruments website.
Read next: How to build a modular synth – The ultimate Eurorack buyer's guide