A new collaboration between The Vinyl Factory and Actress.
Darren J. Cunningham, AKA Actress, has dropped his new mini-album, Young Paint via his new imprint Werk_Ltd.
The follow-up to last year's AZD is a collaboration between Actress and Young Paint, a "learning program" that, according to the artist, wrote the album alongside him.
"The EP is about gradients of learning, from a humanist perspective investigating the vacant soul of computer language, determination and logic at its most basic natural level", the producer says, "Exploring complex simplicity and reimagining it as a sort of sonic paint with splats, sprays, splashes, dots in an Impressionistic fashion."
"YPAi was given certain mode selects to choose from in genre like pop, classical or world. Impression choice like Ballad, Joy or Groove, with composition choices such as tension, movement and fluidity. The detail script was then inputted, and the rest was it's own musical speech or some might say syntax."
The mini-album is the first release on Actress's Werk_LTD. imprint, a collaborative label between the producer and The Vinyl Factory. He will debut his live AV performance with Young Paint on October 27 at London Venue Art Peckham, alongside Powell (Live/Hybrid), Overmono (Live), Machine Woman & more. Tickets are available now.
Young Paint is available to stream now. You can preorder the limited edition vinyl, which ships on October 12, directly from The Vinyl Factory. Check out the cover art and tracklist below.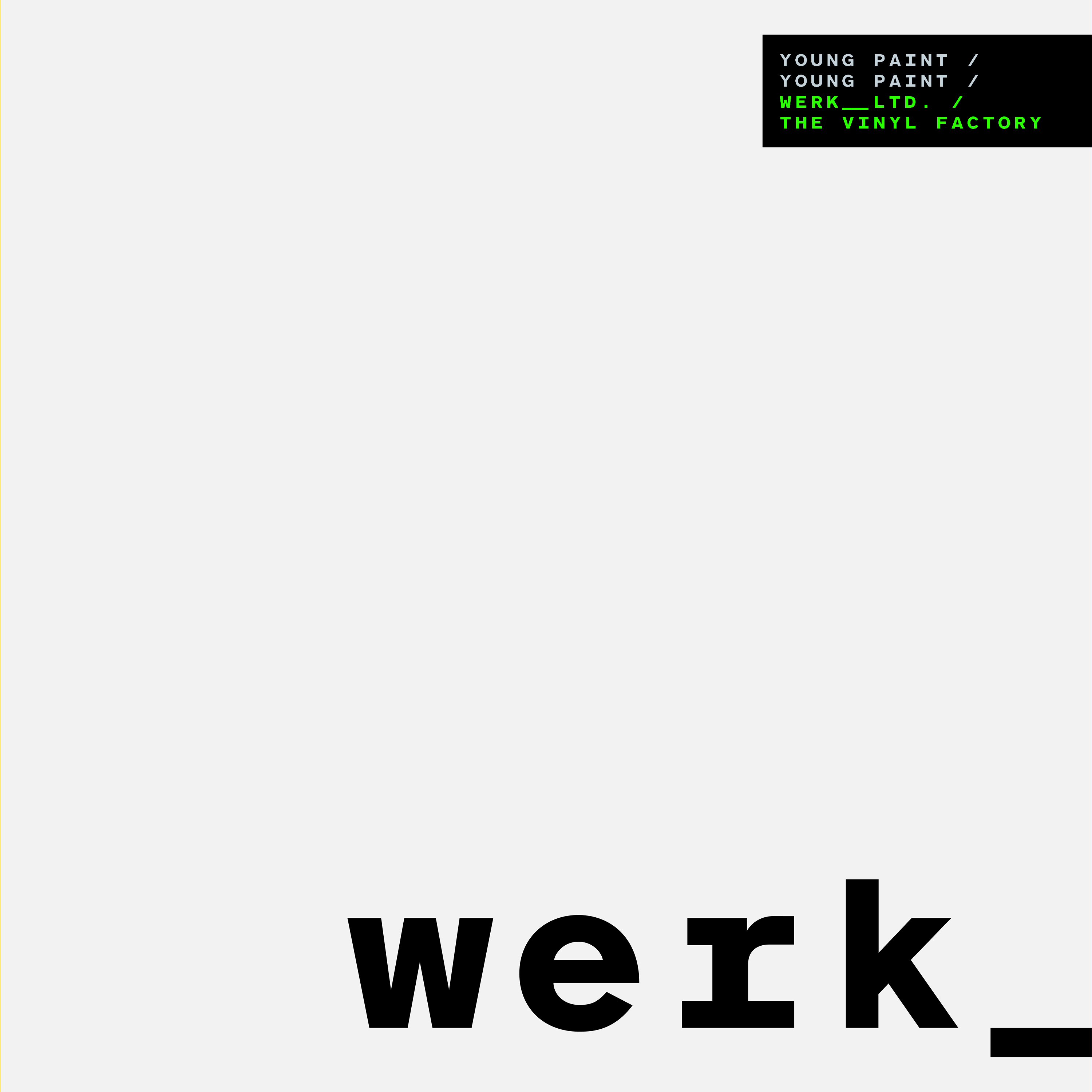 Tracklist:
01. 'Travel Paint'
02. 'Neutral Paint'
03. 'Boy Paint'
04. 'Twisty Paint'
05. 'Ai Paint'
06. 'Kat Paint'
Read next: 10 under-the-radar club tracks you need to hear in September 2018