The end of the Fabric mix in its current format.
The final mix CD in the long-running Fabric series will be helmed by residents Craig Richards and Terry Francis alongside the London club's co-founder Keith Reilly.
Fabric 100 arrives as a bumper three-disc package with each of the three contributors getting a disc each. According to Fabric, the three mixes draw on the club's two decades in existence.
Richards – who mixed the first ever Fabric CD – delivers an "electro-infused trip" made up of little-known tracks from his contemporaries, while Francis – who mixed Fabric 02, "nods to all 3 rooms at the club". Reilly, who has never helmed a Fabric mix, focuses on 'upbeat moving soulful house".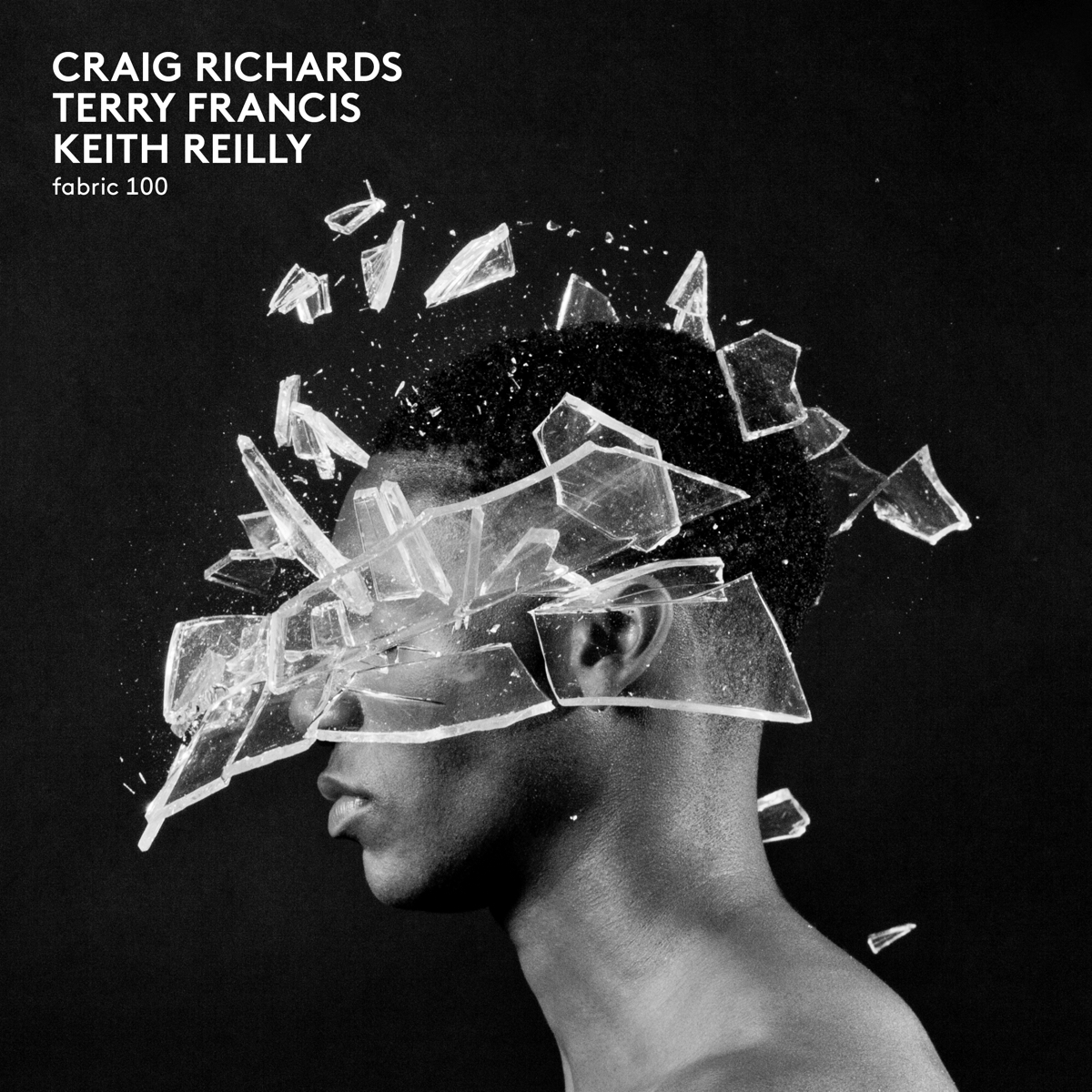 The three-CD package, which arrives on October 26, marks the end of the series in its current format. The Fabriclive series, which represented the club's Friday night programming, came to an end last month with a wide-ranging mix from Hyperdub stalwarts Kode9 & Burial.
The Fabric mix series launched in 2001, focusing primarily on house and techno. Artists to have contributed to the series over the years include Omar S, Shackleton, Nina Kraviz, Call Super, Levon Vincent, Surgeon and Maya Jane Coles.
Pre-order Fabric 100 here and check out the tracklists below.
Disc 1: Craig Richards
01. Monolake – 'Nmos'
02. Alphacom – 'Journal Square'
03. Solar X Brother Nebula – 'S.I.S. (Savile's Jetset Radio Remix)'
04. Setaoc Mass – 'Flying Buttress'
05. D. Ball – 'Transition'
06. Larry McCormick – 'Ride Low'
07. Simulant – 'New Machines'
08. The Woodleigh Research Facility – 'The Question Oak'
09. Rutherford – 'Pseudo Judo'
10. Reedale Rise – 'Lucid Flow'
11. Craig Richards – 'My Friend Is Losing His Mind'
12. Fred und Luna – 'Monotonikum'
13. Nancy Noise – 'Azizi's Dance (Andrew Weatherall Remix 1)'
14. Reade Truth – 'Where Has Love Gone'
15. Simon Haydo – 'Obey?'
16. DMX Krew – 'Bush Baby Bug Eyes'
17. Detromental – 'Rewind'
18. Mike Ash – 'The Fizz'
19. Vectorvision vs Convextion – 'Zy Clone'
20. Orgue Electronique – 'Suck Seed'
Disc 2: Terry Francis
01. Patrick Di Stefano & Luca Doobie – 'Get Through (Inxec Remix)'
02. Jamie Fairley – 'Round 'n' Round'
03. Jose Vizcaino – 'Vicious Vision'
04. Joeski – 'Cross Over' feat. Jesante
05. Audiojack – 'Turya'
06. Gel Abril – 'Carpet Sneak'
07. Mauri Fly – 'Red Tribal (Silvano Del Gado Remix)'
08. Blue Wig – 'No Ignorance (Part 1)'
09. Pure Science – 'The Way We Use To'
10. Argy – 'Love Dose'
11. Kevin Yost – 'Dancer Dancer'
12. Andre Salmon – 'Where Is The Salmon'
13. Francesco Robustelli – 'After Midnight'
14. Jaded & James Petrou – 'Toni's Pain (INXEC's Morphine mashup)'
15. Terry Francis – Wipeout'
16. Tiefschwartz – 'Oberton'
17. Terry Francis – 'Emotional Blackmail'
18. Funtopia feat. Jimi Polo – 'Do You Wanna Know (Club Mix)'
19. Creep Show – 'Safe And Sound'
Disc 3: Keith Reilly
01. Vondelpark – 'California Analog Dream (Robag's Moppa Habax NB)'
02. Alex Attias Presents Mustang – 'Finding Who We Are feat. Colonel Red (Quarion Dub)'
03. SIOPIS – 'Really Love Ya'
04. Taube – 'Belle La Vie'
05. Low Deep T – 'Casablanca'
06. Eddie Richards & Gideon Jackson – 'Biscuit Barrel Blues'
07. Eddie Richards – 'Droids'
08. Rancido – 'Devil's Den'
09. Hanna Haïs feat. Sandra Nankoma – 'Mwala Wei'ka (Original Mix)'
10. Hyenah – 'Tale Of The Dirt feat. Aquarius Heaven (Rampa Remix)'
11. Kollektiv Turmstrasse – 'Ordinary (Mick Rubins Deep)'
Read next: 7 must-hear mixes from September 2018 – Redlining rave, hardcore energy and bleep history