A psychedelic collection of nineteen foggy instrumental tracks.
L.I.E.S affiliate Delroy Edwards and avant-pop provocateur Dean Blunt have released Desert Sessions, a collection of hazy instrumental tracks that arrives on Edwards' own label L.A. Club Resource.
Edwards' left-field dancefloor-orientated sound is submerged in the tape hiss of Blunt's signature psychedelic murk, with snatches of vocal samples and choppy, feedback-soaked guitar snippets heralding the enigmatic producer's shadowy presence.
Delroy Edwards has released two solo albums this year, first dropping Rio Grande on L.A. Club Resource, before returning to L.I.E.S for the first time since 2013 with Aftershock. 
Dean Blunt has continues to subvert expectations this year, releasing the mysterious Muggy Vol. 1 compilation, dropping the Mica Levi-featuring Soul On Fire EP for free and collaborating with A$AP Rocky and Frank Ocean on the track 'Purity' from Rocky's album Testing.
Desert Sessions is available to stream and to purchase vinyl LP now via L.A. Club Resource. Check out the minimal cover art and equally minimal tracklist below.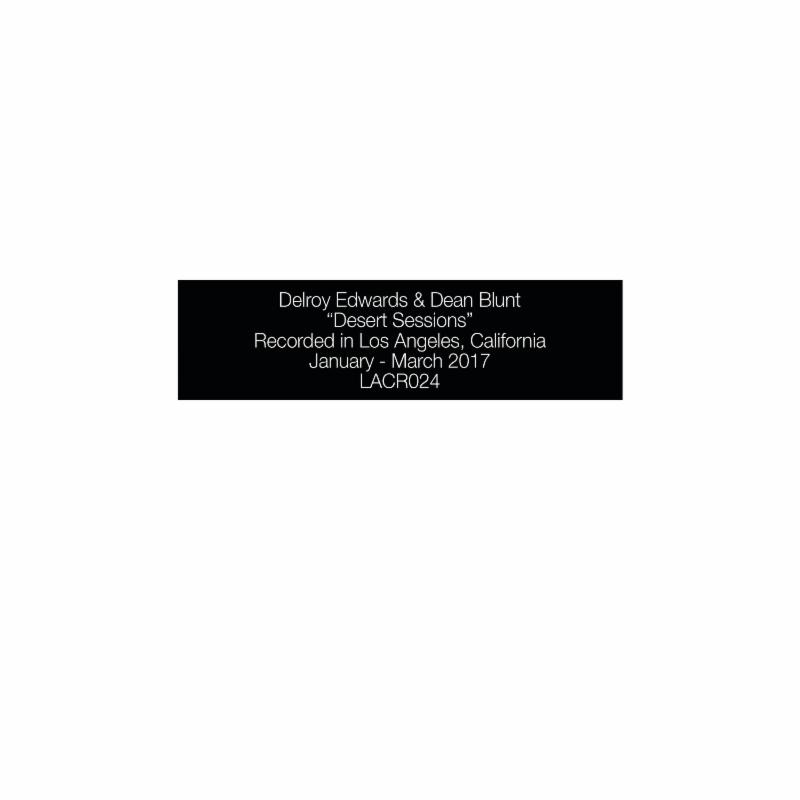 Tracklist:
01. 'Audio Track 1'
02. 'Audio Track 2'
03. 'Audio Track 3'
04. 'Audio Track 4'
05. 'Audio Track 5'
06. 'Audio Track 6'
07. 'Audio Track 7'
08. 'Audio Track 8'
09. 'Audio Track 9'
10. 'Audio Track 10'
11. 'Audio Track 11'
12. 'Audio Track 12'
13. 'Audio Track 13'
14. 'Audio Track 14'
15. 'Audio Track 15'
16. 'Audio Track 16'
17. 'Audio Track 17'
18. 'Audio Track 18'
19. 'Audio Track 19'
Read next: Kate NV finds equal inspiration in Sailor Moon and stench