The duo's debut album On Reflection is out now.
Gold Panda, and Simian Mobile Disco's Jas Shaw have joined forces to form Selling.
The duo's debut album On Reflection  – which is available to stream and download now  – moves from "driving washed-out techno to sweet, shimmering electronics," according to a press release.
The creative partnership was borne out of decade long friendship."Selling was made for fun, really as an excuse to get Derwin [Gold Panda] to come to my house and drink tea. I like to think that enjoyment is audible in the record", says Shaw.
Prior to forming Selling with Gold Panda, Shaw mixed two of the UK producer's albums, including his 2010 debut Lucky Shiner. Earlier this year Simian Mobile Disco released Murmarations, a collaboration with London's Deep Throat Choir.
On Reflection is the second album recorded by Shaw after being diagnosed with the potentially life-threatening condition AL amyloidosis six months ago, which resulted in Simian Mobile Disco cancelling their U.S. tour. According to a press release the producer's chemotherapy treatment is going well and he hopes to return to playing live in 2019.
On Reflection will be released on physical formats via City Slang on December 14 and is available to stream and download now. Check out the album artwork and tracklist below.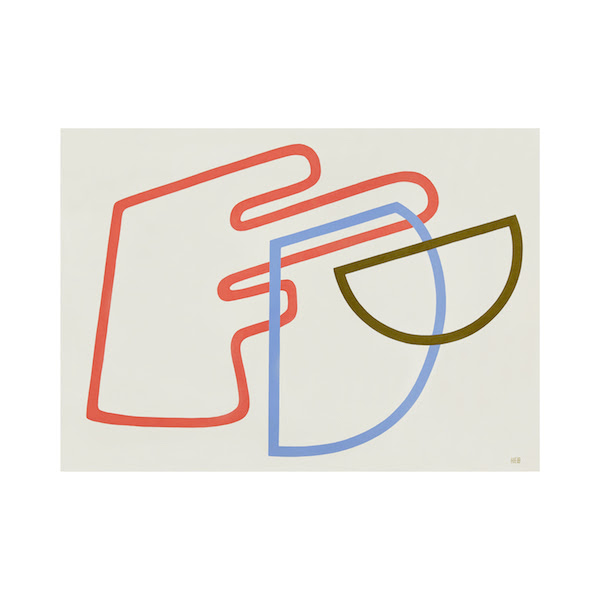 Tracklist:
01. 'qprism'
02. 'dicker's dream'
03. 'no reflection'
04. 'mirror can only lie'
05. 'phone call from the future'
06. 'keeping txme'
07. 'shimmer'
08. 'moon in water'
09. 'you can have it immediately'
Read next: Simian Mobile Disco one one-of-a-kind synths and working with a choir on new album Murmurations