As part of a film program curated by artist and filmmaker Yony Leyser.
3hd Festival, which is curated and organised by Berlin music and arts platform Creamcake, has revealed that it will host the world premiere of Chinese contemporary artist and activist Ai Weiwei's Idomeni.
According to a press release, the film "confronts the social construct of the "global refugee crisis" centered on the Greek village bordering Macedonia". The screening will be featured as part of a film program which includes Alli Logout's queer coming-of-age film Lucid Noon Sunset Blush and Warren Neidich & Ashiq Jahan Khondker's "psychedelic tale of truth and fiction" Pizzagate.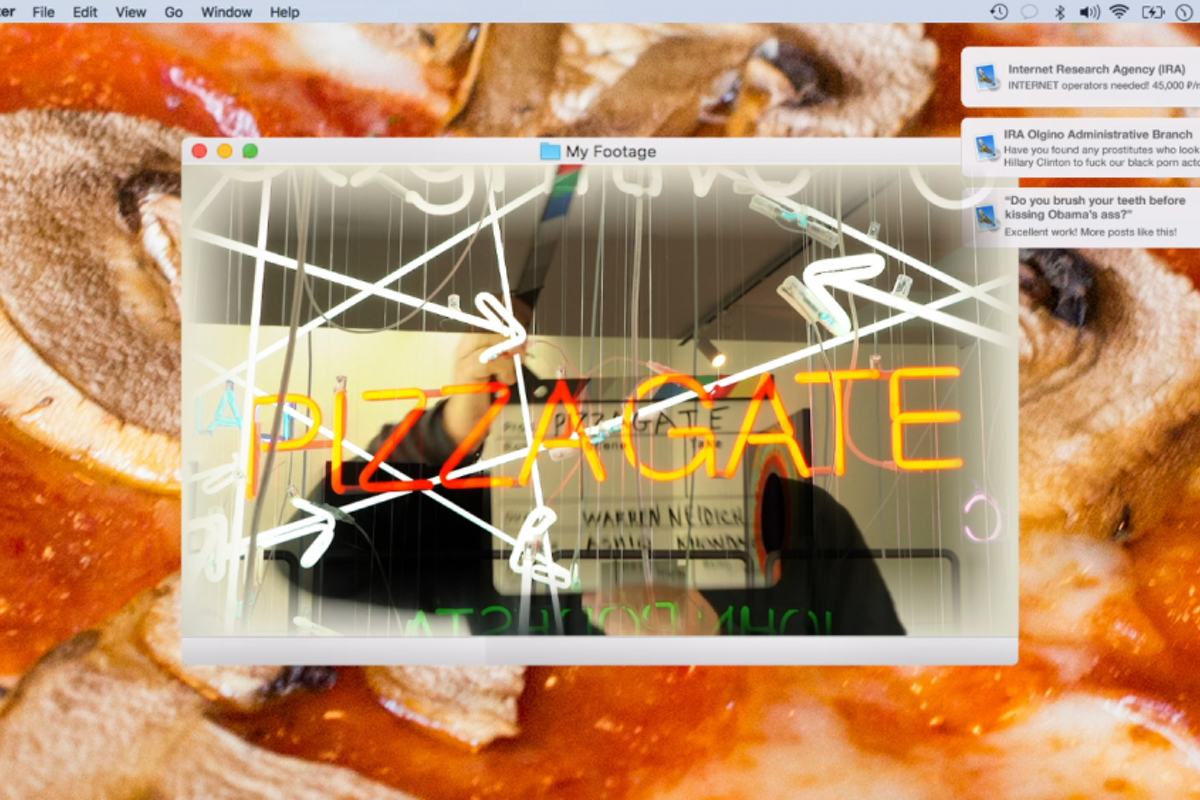 The 2018 edition of 3hd will also feature a "Laboratory for Musical Resistance" workshop hosted by writer Clementine E Burnley and experimental vocalist James K – who most recently featured on Yves Tumor's exceptional Safe In The Hands Of Love, contributing vocals to 'Licking An Orchid'.
Highlights of 3hd 2018 – the theme of which is 'System.Lure' – include FACT rated subject Dis Fig, Teklife affiliate DJ Paypal and experimental pop artist MHYSA, as well as Planet Mu artist Yearning Kru, mutant dancehall collective STILL and rapper Chippy Nonstop.
Tickets for 3hd 2018 are available now. Check out the full list of confirmed acts below, and revisit James K's mix for FACT.
3hd 2018 lineup:
Morehshin Allahyari
Alobhe
Josefin Arnell
Salim Bayri
BAZOGA
Philipp Bergmann & Thea Reifler
Chippy Nonstop
Mariechen Danz
Selin Davasse
DD
Dis Fig
DJ Paypal
Nadah El Shazly
Clementine E. Burnley
ƒauna
Lamin Fofana
GIL
Golin
HYD
Ksti Hu
Georges Jacotey
James K
Jessika Khazrik
Kikelomo
Yearning Kru
Yony Leyser
Alli Logout
Kareem Lotfy
Pol Merchan
MHYSA
Casey MQ
Warren Neidich & Ashiq Jahan Khondker
Simone C. Niquille
Oxhy
QT
Sadaf
STILL
Alexa Vachon
Bob Vylan
Ai Weiwei
Miriam Yammad
Ydegirl
Read next: Lunchmeat 2018 – Prague's ambitious A/V festival proves visuals can matter