Mutek Mexico expands an already impressive lineup.
MUTEK.MX has announced the second wave of artists to perform at the 15th edition of the digital arts festival, which takes place from November 19 to 25 in Mexico City.
Apparat, DJ Tennis and Marcel Dettmann are just some of the names confirmed for the expanded program, which also feature performances from FACT favourites Amnesia Scanner, Errorsmith and Lanark Artefax.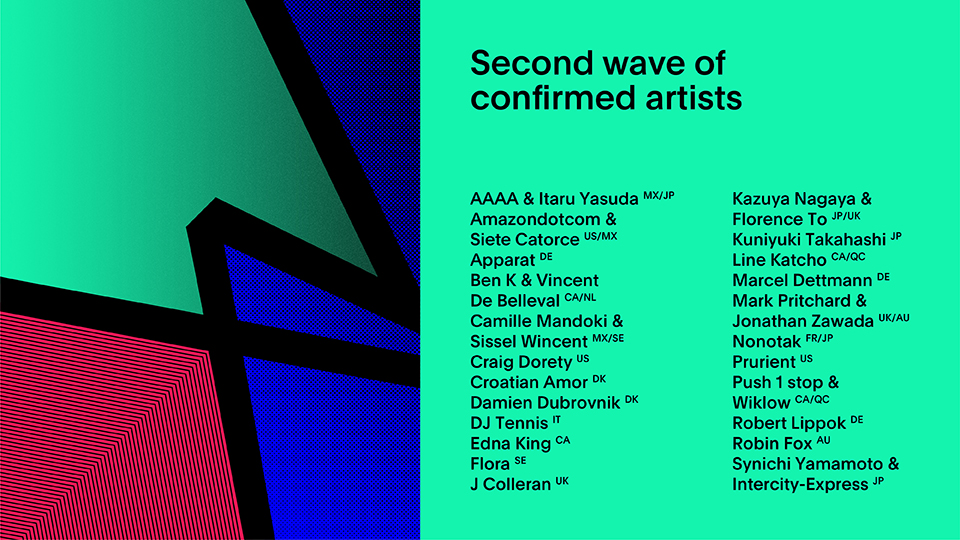 Other highlights include the addition of Posh Isolation artists Croatian Amor, Flora and Damien Dubrovnik, experimental veteran Kuniyuki Takahashi and US noise maestro Prurient.
This years, the festival will showcase a trio of collaborations between Mexican and International artists, who will present special performances and new live sets. Mexican producer AAAA and Japanese visual artist Itaru Yasuda will present their audiovisual project Anaesthesia, US producer Amazondotcom has joined forces with Mexican producer Siete Catorce and sound artists Camille Mandoki and Sissel Wincent will perform a collaborative piece.
Additionally, a number of works have been commissioned especially for the 15th anniversary of MUTEK.MX, including Mark Pritchard & Jonathan Zawada's The Four Worlds, Robin Fox's Single Origin and Ben Kreukniet & Vincent De Belleval's Manifolds.
Tickets for MUTEK.MX are available now. You can also download the official App for MUTEK.MX  for Android and Iphone. Check out the full list of the second wave of confirmed artists below.
MUTEK.MX Second Wave Confirmed Artists:
AAAA & Itaru Yasuda [Pres. Anaesthesia]
Amazondotcom & Siete Catorce
Apparat
Atom TM & Robin Fox [Pres. Double Vision 2.0]
Ben Kreukniet & Vincent De Belleval [Pres. Manifolds]
Camille Mandoki & Sissel Wincent
Craig Dorety [Pres. The Chamber of Cerebral Geometry]
Croatian Amor
Damien Dubrovnik
DJ Tennis
Edna King
Flora
Intercity-Express
J Colleran
Kazuya Nagaya & Florence To [Pres. Ambr]
Kuniyuki Takahashi
Line Katcho [Pres. Immortelle]
Marcel Dettmann
Mark Pritchard & Jonathan Zawada [Pres. The Four Worlds]
Nonotak [Pres. Versus]
Prurient
Push 1 stop & Wiklow [Pres. Membrane]
Robert Lippok
Robin Fox [Pres. Single Origin]
Synichi Yamamoto & Intercity-Express [Pres. Noesis]
Watch next: Anabasine and Wiklow battle it out in Against The Clock Lab at Mutek Montréal 2018