Featuring remixes from bass heavyweights Parris and Kowton.
Leeds producer Happa has announced the release of Argot, a bass-heavy 12″ that arrives next month via the eclectic Fnord Communications.
The deep, narcotic cacophony of title track 'Argot' is reassembled as an off-kilter roller by FACT favourite Parris, as wonky synths ricochet around eerie ambient passages. On the flip, Livity Sound affiliate Kowton retools the shuffling groove of 'Wen U Relli Hit It' into a club-ready bass tool.
The EP follows the producer's exceptional عشق, a mixtape that reimagined cult synth-folk artist Lewis's L'Amour as an evocative mixture of avant-grime, freeform hip-hop and dreamy ambience, which he released earlier this year. Additionally, Kowton and Parris joined forces last month for the collaborative 12″ Deep Concentration for Glasgow's Rubadub store.
Argot arrives on November 2 via Fnord Communications, head to Juno to hear snippets of all four tracks. Check out the cover art and tracklist below, a revisit Happa's incredible Against The Clock session for FACT.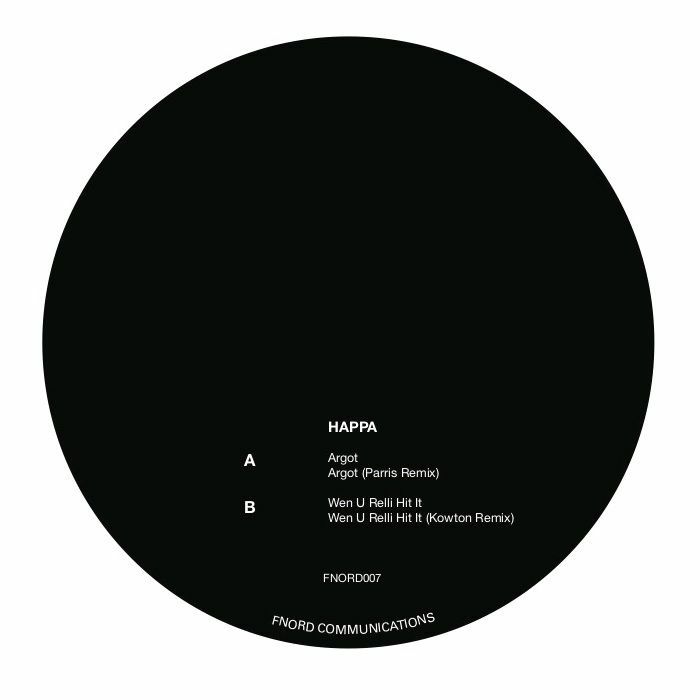 Tracklist:
A1. 'Argot'
A2. 'Argot (Parris Remix)'
B1. 'Wen U Relli Hit It'
B2. 'Wen U Relli Hit It (Kowton Remix)'
Read next: How Happa transformed Lewis's cult oddity L'Amour into a freeform ambient rap mixtape