The minimal techno legend will perform at the Kreuzberg church next month.
Underground Resistance co-founder, minimal techno pioneer and ordained minister Robert Hood is set to DJ and preach during a performance at St Thomas Kirche next month, reports Electronic Beats.
The legendary DJ will reside as "Minister of God's Word" during a performance entitled 'Robert Hood – Playing and Preaching' at the church in Kreuzberg, Berlin. The performance takes place between 7pm and 9pm on Friday, November 9 and whilst the event is not ticketed, donations are welcome.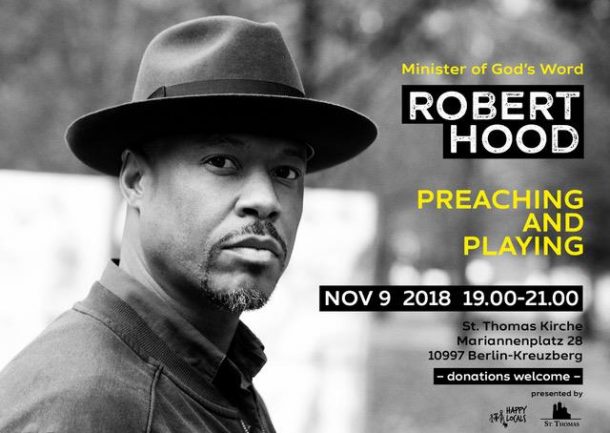 This is not the first time Hood has combined his musical and religious interests. His Floorplan project has consistently drawn from religious themes, whilst in a 2016 Rolling Stone article, the artist revealed the divine inspiration behind his productions: "God literally told me, 'I want you to put a gospel message in the music'".
In addition, Hood's contribution to the DJ-Kicks compilation series will be released next month, arriving on November 16 via !K7 Records.
Read next: Deep Inside – October 2018's must-hear house and techno playlist