Twelve tracks of fuzzy house and wobbly ambient.
Anthony Naples has dropped a new 12-track album. Take Me With You arrives courtesy of limited-press cassette label Good Morning Tapes.
The album follows this year's OTT / ZTL 12″ and is the New York producer's first full-length release since his excellent 2015 album Body Pill, which was released on Four Tet's label Text Records.
The physical cassette version of Take Me With You is available to pre-order from Good Morning Tapes. The digital version of the album is available now. Check out the album artwork and tracklist below.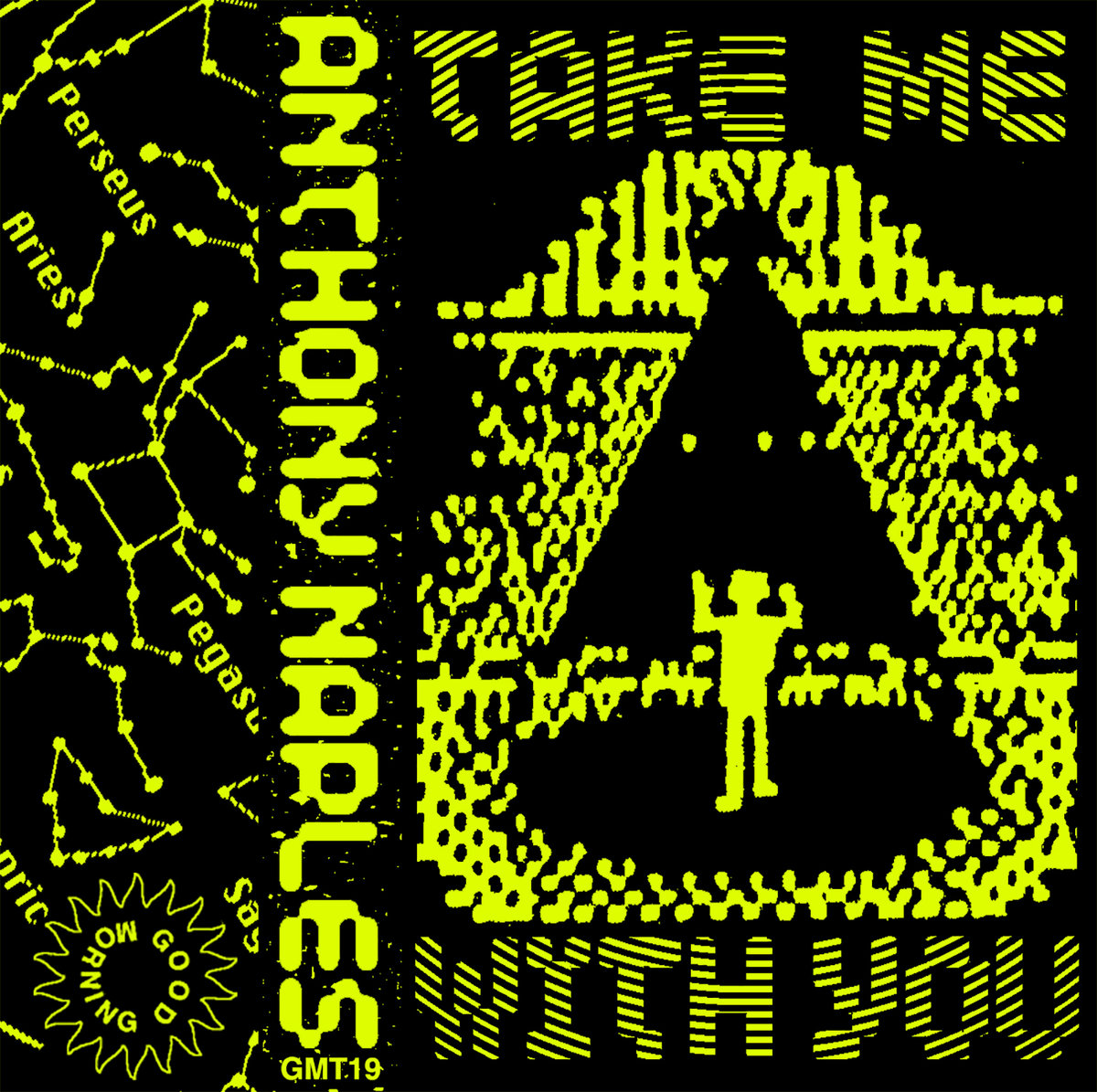 Tracklist:
01. 'Alto'
02. 'Goodness'
03. 'Drifter'
04. 'Spiral'
05. 'Tango'
06. '365'
07. 'Shredder'
08. 'El Portal Pt. II'
09. 'Love Loop To Fade'
10. 'Worldwide'
11. 'Things Will Never B Tha Same'
12. 'Take Me With You'
Read next: Deep Inside – November 2018's must-hear house and techno playlist