Listen to 'Alucard' now.
Cologne-based producer Swan Meat will release her second solo EP, Tame, on London's Bala Club.
Regarding the project's title, the producer said: "My second official solo EP is called TAME, because I'm not". The EP features the track 'Lisp', which she released earlier this year, as well as the Castlevania-referencing single 'Alucard', which you can listen to below.
The EP follows the Ursula K. Le Guin-inspired Lathe Of Heaven, as well as string of tracks that have appeared on the Bala Club Soundcloud.
Tame arrives on November 23 and is available to pre-order now. Check out the cover art, designed by SA Mayer,  and tracklist below.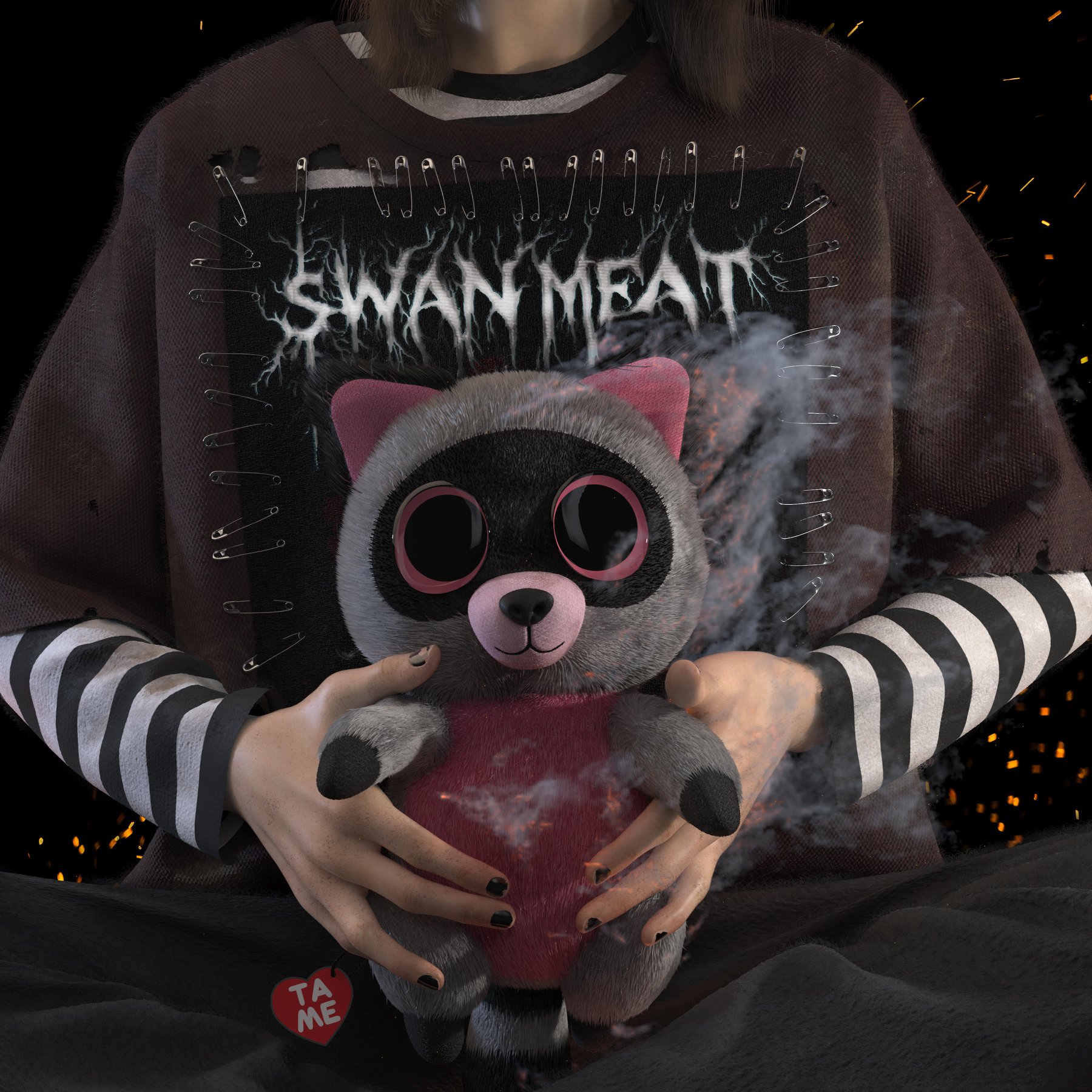 Tracklist:
01. 'Tearz Intro'
02. 'Lullabye'
03. 'Alucard'
04. 'Flying Ants Waltz'
05. 'Brave'
06. 'Lisp'
07. 'Parasyte' [Feat. DHJ]
08. 'Puppy Breath'
Read next: 10 under-the-radar club tracks you need to hear from October 2018