Listen to the single 'Haunted Water' now.
Bay-Area artist SPELLLING has announced the release of Mazy Fly, her debut full-length for Los Angeles-based label Sacred Bones.
The LP is  is described by the label as an exploration of  "the tension between the thrill of exploring the unknown and the terror of imminent destruction." Lead single 'Haunted Water' is a sombre reflection on the colonial violence of the historical slave ship routes of the Middle Passage.
The LP follows the Hard To Please 7″, which featured a cover of Sparks' 1979 disco epic 'My Other Voice'  and was released by Sacred Bones earlier this year.
Mazy Fly arrives on February 22 on Sacred Bones. The LP is available to pre-order digitally, on CD and limited edition vinyl now. Check out the album art and tracklist below.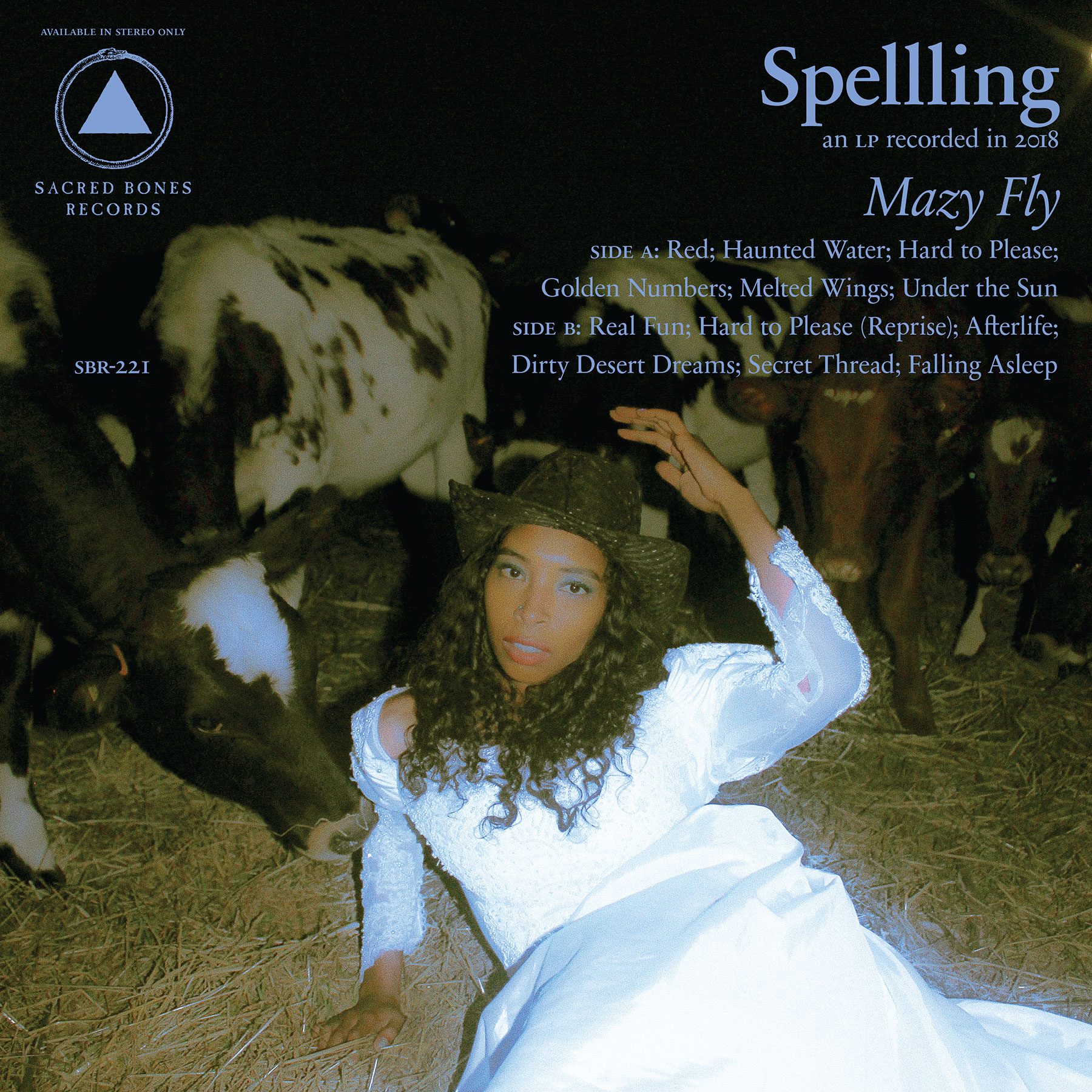 Tracklist:
01. 'Red'
02. 'Haunted Water'
03. 'Hard to Please'
04. 'Golden Numbers'
05. 'Melted Wings'
06. 'Under the Sun'
07. 'Real Fun'
08. 'Hard to Please (Reprise)'
09. 'Afterlife'
10. 'Dirty Desert Dreams'
11. 'Secret Thread'
12. 'Falling Asleep'
Read next: Industrial noise-rock band Uniform are reborn with The Long Walk, their latest for Sacred Bones