This year, Loop – Ableton's "summit for music-makers" – took place outside of Berlin for the first time. Scott Wilson travelled to Los Angeles amid some of California's most destructive wildfires in history for a glimpse of music's future.
As I flew into Los Angeles airport on November 8, I saw something alarming coming from the ground below. It was a giant plume of smoke billowing from the Santa Susana mountains, just 50 miles north-west of Hollywood. By the time I woke up the next morning, strong winds had forced the fire within reach of the affluent beachside community of Malibu, forcing thousands of people – many of them celebrities – to evacuate their homes.
It wasn't how I'd pictured my first trip to Hollywood, where I'd traveled to attend Loop, Ableton's annual "summit for music makers". Loop – which launched in 2015 – has previously been held in Berlin, where Ableton's global HQ is based; in 2016 and 2017 it took place at Funkhaus, a beautiful post-war recording complex located in the former East Germany. Its LA location, an area spanning roughly six blocks between Hollywood and Sunset Boulevards, took in equally historic locations – chiefly the Montalbán Theatre (formerly a live radio auditorium) and EastWest Studios, where Frank Sinatra, The Beach Boys and Madonna recorded some their biggest hits. As you walk between them, you pass Hollywood Walk of Fame stars belonging to James Brown and Michael Jackson. If you're a music fan looking for photo opportunities, this is the place to go.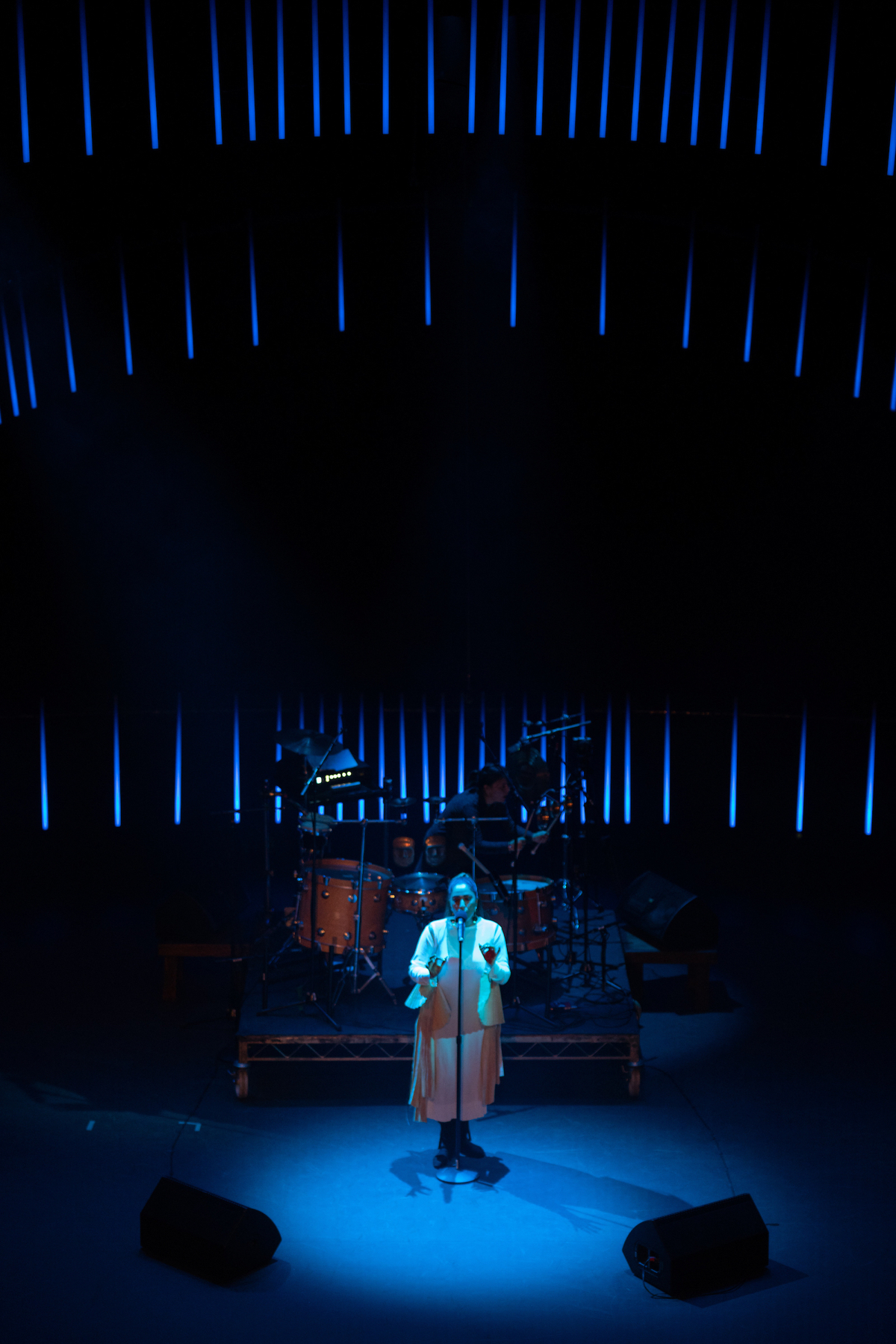 Moving from Berlin to a location within spitting distance of several giant, gaudy souvenir shops and the Church of Scientology's global headquarters already lent the event a surreal air in comparison to previous years. But on Saturday, as the wildfires engulfed Malibu and a visible blanket of smoke settled over Los Angeles, things took a dark turn. With the sun blocked out, the air began to smell like a distant bonfire and particles of ash blew in on the wind, visible only when they settled on T-shirts and tote bags. Ableton's volunteers began to dispense smoke masks to anyone who wanted one, and the reality of what was happening began to sink in.
The looming wildfires were a sinister presence at what is, traditionally, a community event. Although Ableton makes Live, one of the world's most popular DAWs, speakers on stage at Loop freely use and talk about competitors' software in relation to their own work. In fact, the whole thing is conspicuously unbranded, an approach in direct opposition to a lot of other music tech events, where selling new gear is often the focus. At Loop, the focus is on learning, networking and collaboration. This was still the case in LA, but this year's attendees felt more likely to be aspiring Hollywood film score writers or hip-hop producers than experimental club producers and algoravers.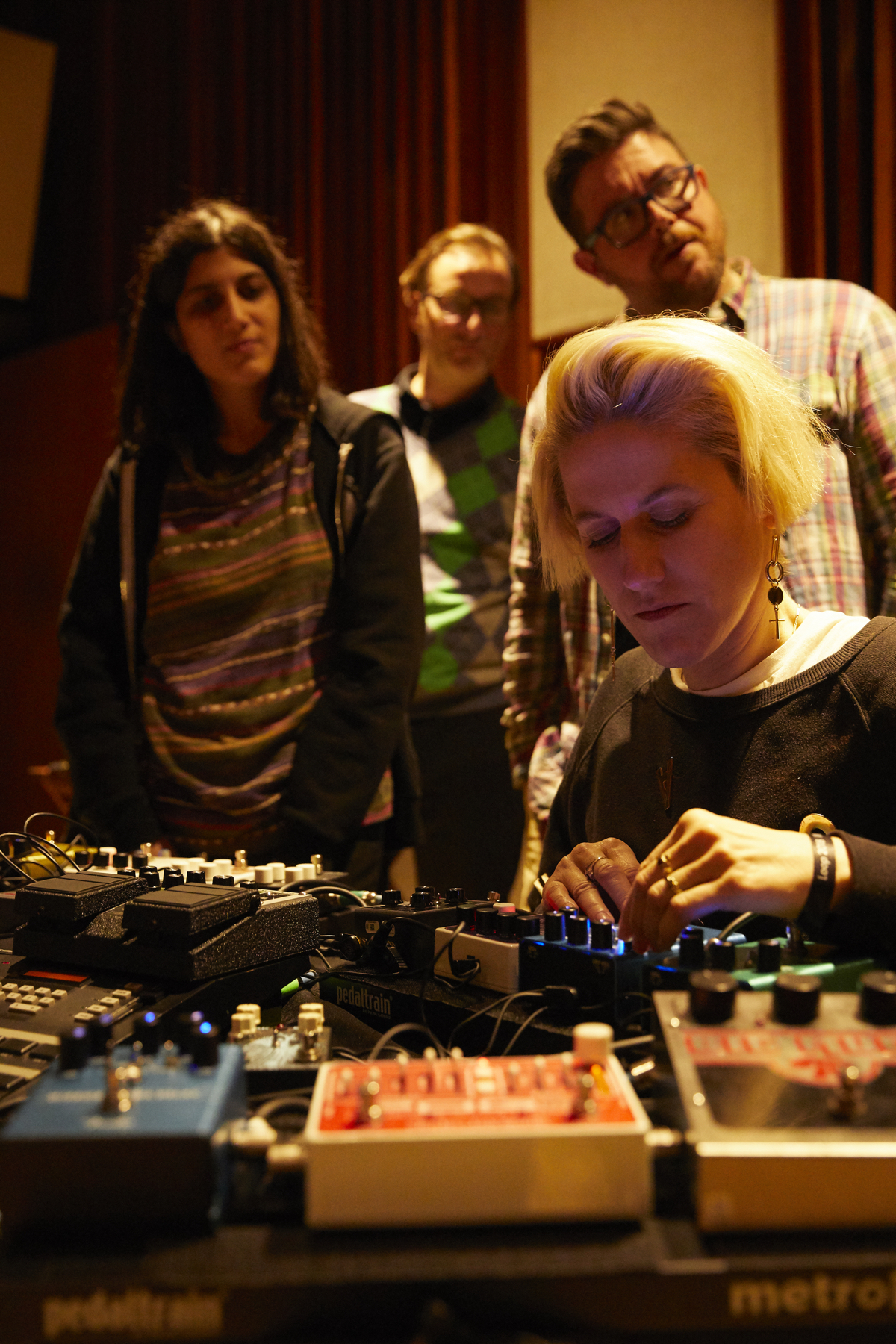 While Loop 2018 still had plenty of the sort of impressive musical performances you'd expect to see at forward-thinking festivals – this year there was Juana Molina, Equiknoxx, Richard Devine, Esa Williams and Kaitlyn Aurelia Smith among others – Loop 2018 was also considerably smaller than previous years. The Montalbán Theatre (the summit's primary venue) isn't tiny, but it's only capable of holding roughly half the number of Funkhaus's Studio 1, and as a result the whole weekend felt far more intimate than the sprawling, exhausting events of 2016 and 2017.
The community feel extended to the programming. Attendees were given a welcome pack containing a second-hand record sourced from the nearby Amoeba Records, to swap, take home, or sample. In the Ivar Theatre's Maker Zone, everyone was welcome to work together with instrument builders and musicians to build something new and unusual in just one day, with subjects covering open source modular instrument design and even musical instruments for exploring solar systems. A sample challenge, hosted by musician and YouTuber Andrew Huang, saw Loop attendees and participants around the world make a 90-second track out of the same 25-second sample. The twist? Each participant only had 12 hours to make it. One of the most impressive entries was from Loop attendees Sara Brown and Taetro, who met at a studio session on Friday and decided to team up on a track that was recorded in Taetro's hotel room. It was a heartwarming example of the Loop ethos in action.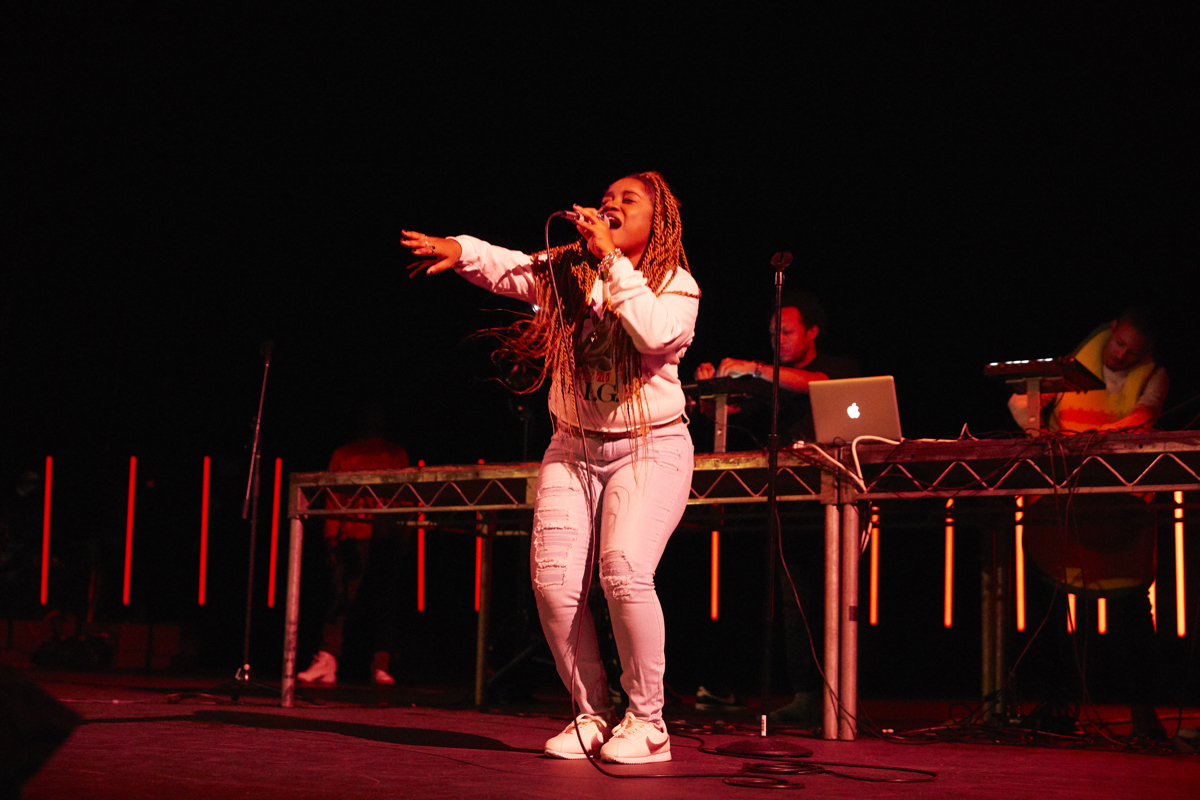 Of course, there was plenty of insider knowledge to be gained from the professionals as well. Many of the smaller studio sessions were fully booked, but artists like Lafawndah and Kelela featured in larger sessions that broke down the processes behind their live show and studio work respectively. It was the less glitzy sessions, however, that were often the most inspiring. Meara O'Reilly's talk, Revealing the Building Blocks of Musical Perception, taught me things I never knew about how humans perceive sound. The following day, a presentation on hybrid physical-digital musical instruments introduced me to one-off instruments like Dan Moses' Kalichord Strum. On the final day, another illuminating presentation went into fascinating detail about how machine learning can be applied to the creative process, with Google's Magenta arm launching a set of music plugins for Live built on its open source tools. Despite filling my brain with knowledge on a huge range of music topics, I barely scratched the surface of what was on offer.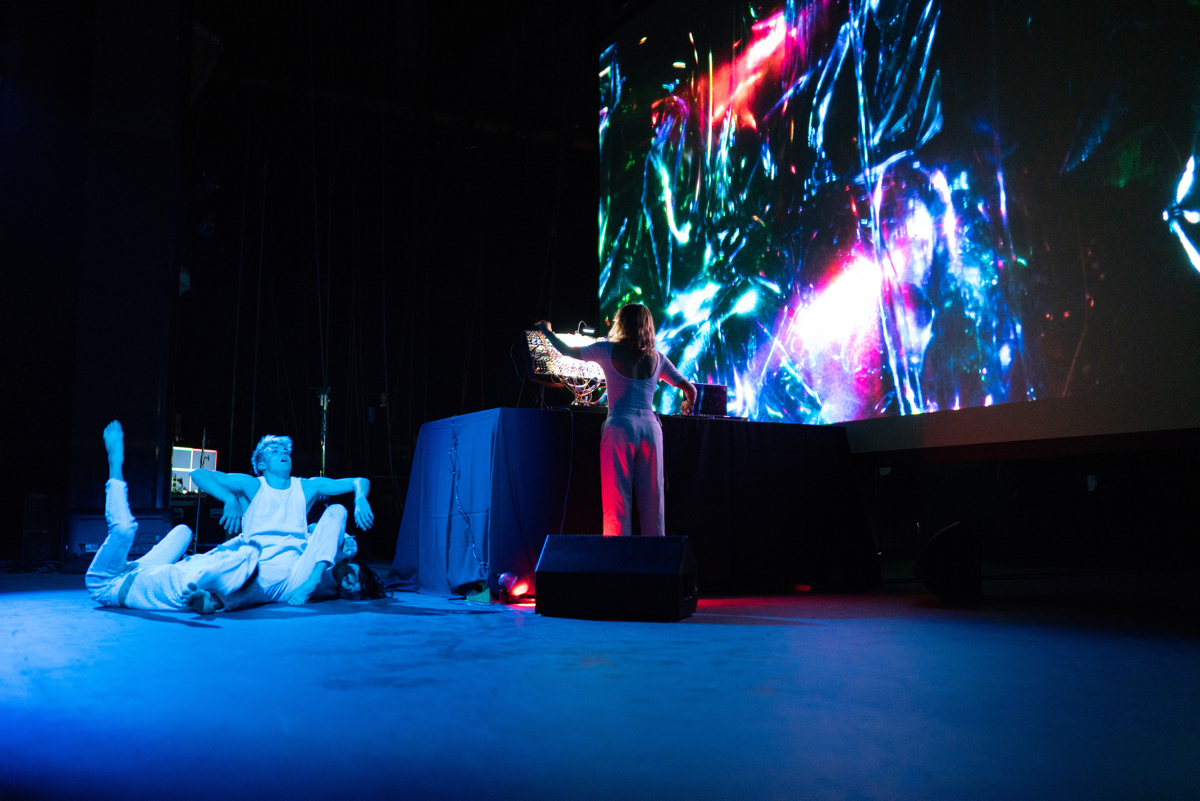 While Ableton is a music tech company and Loop has a lot in common with tech conferences, this year's programme largely steered away from trying to predict where musical trends – both technological and cultural – could be headed. But one of the weekend's most lively discussions, involving music journalist Simon Reynolds, musician and writer Coco Solid and Gavin Blair and Shanique Marie of Jamaican dancehall outfit Equiknoxx, attempted to tackle the topic head on.
Titled Sounds Like Tomorrow: making music for the future, the discussion inevitably raised the question of why, with the planet facing an uncertain environmental future, we should bother to make music for future at all? Because, in Coco Solid's view, "music is a weapon" with the power to affect real societal change. With California experiencing what would become its deadliest wildfires in history, and authorities pointing to climate change as one of the primary reasons why a blanket of toxic smog was gathering just outside the studio door, her sentiment offered some small amount of hope.
Scott Wilson is FACT's tech editor. Find him on Twitter
Read next: Insomnia 2018 – Experimental electronic music in the Arctic Circle