Featuring Gucci Mane, Young Thug, Offset and more.
Atlanta rapper Lil Baby has released his third project of 2018, Street Gossip, following his debut album Harder Than Ever and his collaborative mixtape with Gunna, Drip Harder.
The 13-track project features Offset, Meek Mill, Gucci Mane, Young Thug, 2 Chainz, Rylo Rodriguez and N0Cap – stream the whole thing below.
Earlier this year Quality Control Music released a short film, PREACHERMAN, which documents the early career and rise of the Atlanta rapper – watch the video below.
Street Gossip is out now. Check out the album artwork and tracklist below.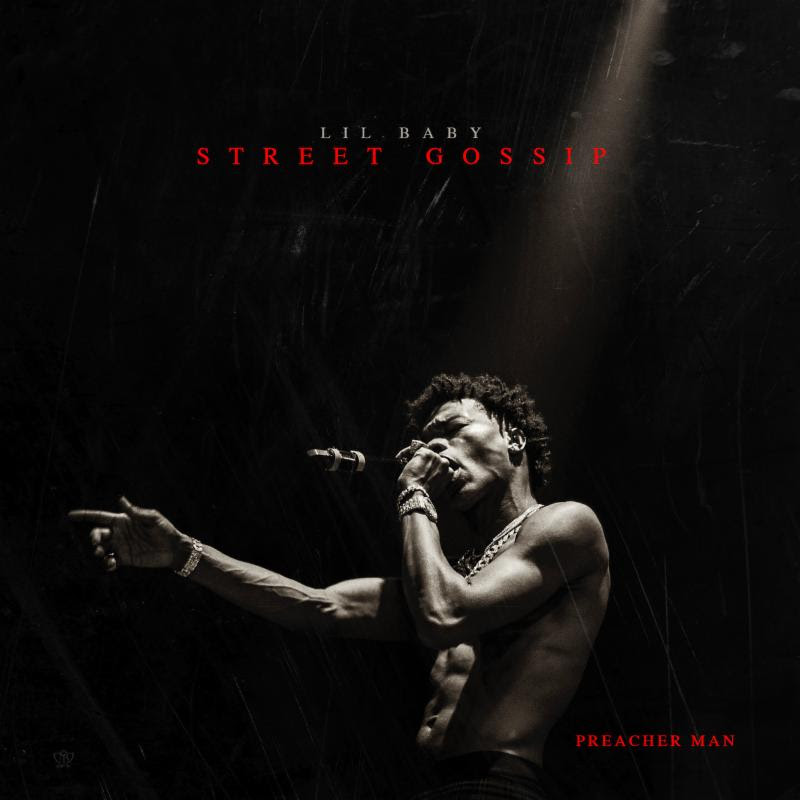 Tracklist:
01. 'Global'
02. 'Pure Cocaine'
03. 'Crush A Lot'
04. 'Time' [Feat. Meek Mill]
05. 'Ready' [Feat. Gunna]
06. 'Word On The Street'
07. 'This Week'
08. 'Anyway' [Feat. 2 Chainz and Gucci Mane]
09. 'No Friends' [Feat. Rylo Rodriguez]
10. 'Realist In It' [Feat. Gucci Mane and Offset]
11. 'Section 8' [Feat. Young Thug]
12. 'Chastised'
13. 'Dreams 2 Reality' [Feat. NoCap]
Read next: The Rap Round-up, November 2018 – Leikeli47's Acrylic is here and walk-ins are welcome