Murky hip-hop meets doom electronics and dungeon synth.
Ukrainian artist DJ Sacred, aka Alex Yatsun, explores the shadowy world of dungeon rap on his debut release for Manchester-based label Natural Sciences.
Dungeon Rap: The Introduction blends lo-fi hip hop, dark ambient and dungeon synth, resulting in what the label describes as "a sound pulled from war time machinery, rituals and ancient runes".
The record features Yatsun working under three separate aliases – DJ Armok, DJ Bishop and Pillbox – as well as a variety of collaborations with artists including MC Holocaust, Devilish Trio and the late Rita Kenn.
Dungeon Rap: The Introduction drops on March 29 and is available to pre-order now. Check out the cover art and tracklist below.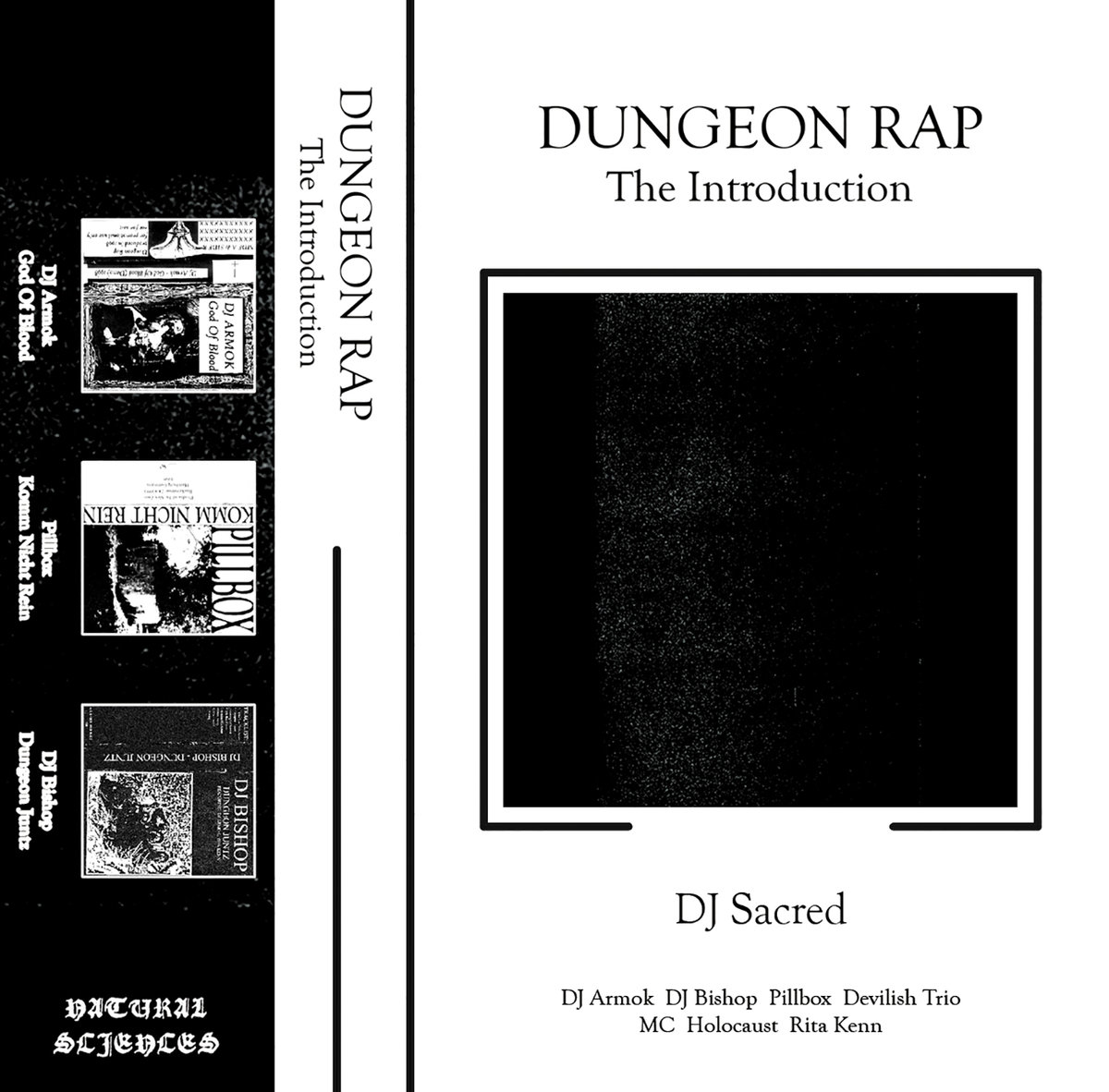 Tracklist:
01. DJ Armok – 'Blood Feast '
02. DJ Armok – 'Don't Let This Be Your Death Wish'
03. DJ Armok – 'Intro'
04. DJ Armok – 'Misery' [Feat. MC Holocaust]
05. DJ Armok – 'Murder' [Feat. Devilish Trio]
06. DJ Armok – 'The End'
07. DJ Armok – 'Victim'
08. DJ Bishop – 'Shallow Grave' [Feat. Rita Kenn]
09. DJ Bishop – 'Take Care of ya Bidnez'
10. DJ Bishop – 'The Bishop'
11. DJ Bishop – 'Underworld'
12. DJ Bishop & DJ Sacred – 'Dungeon Playaz'
13. DJ Bishop – 'Ride Heavy'
14. Pillbox – 'Chronic Pain'
15. Pillbox – 'Days of Harvest'
16. Pillbox – 'Insomnia'
Read next: The Rap Round-up, February 2019 – Chicago shows up strong