Showcasing the genre-defying sounds of electronic maloya.
Infiné Music has announced Digital Kabar, a compilation of electronic maloya, a music style native to the French island of La Réunion.
Located to the east of Madagascar and the southwest of Mauritius, the island fostered the unique genre due to the exchange of popular styles of music brought to La Réunion by slaves from India, Mozambique and Madagascar.
Banned during the 1960s due to its affiliation with communists and pro-independence activists, maloya re-emerged in the '80s and in the '90s when it began to be hybridized with reggae, rap, chanson and electronic music, partly due to the arrival of francophone electronic music connoisseurs on the island escaping France's increasingly hostile authorities.
The compilation features artists including Jako Maron, who released a full-length, electro-maloya LP with Nyege Nyege Tapes last year, Infiné affiliate Labelle, as well as lesser-known maloya outfits Zong and Psychorigid. All the artists featured on the compilation are from La Réunion, with most still based there today.
Digital Kabar: Electronic Maloya From La Reunion Since 1980 arrives on June 21 and is available to pre-order now. Check out the cover art and tracklist below.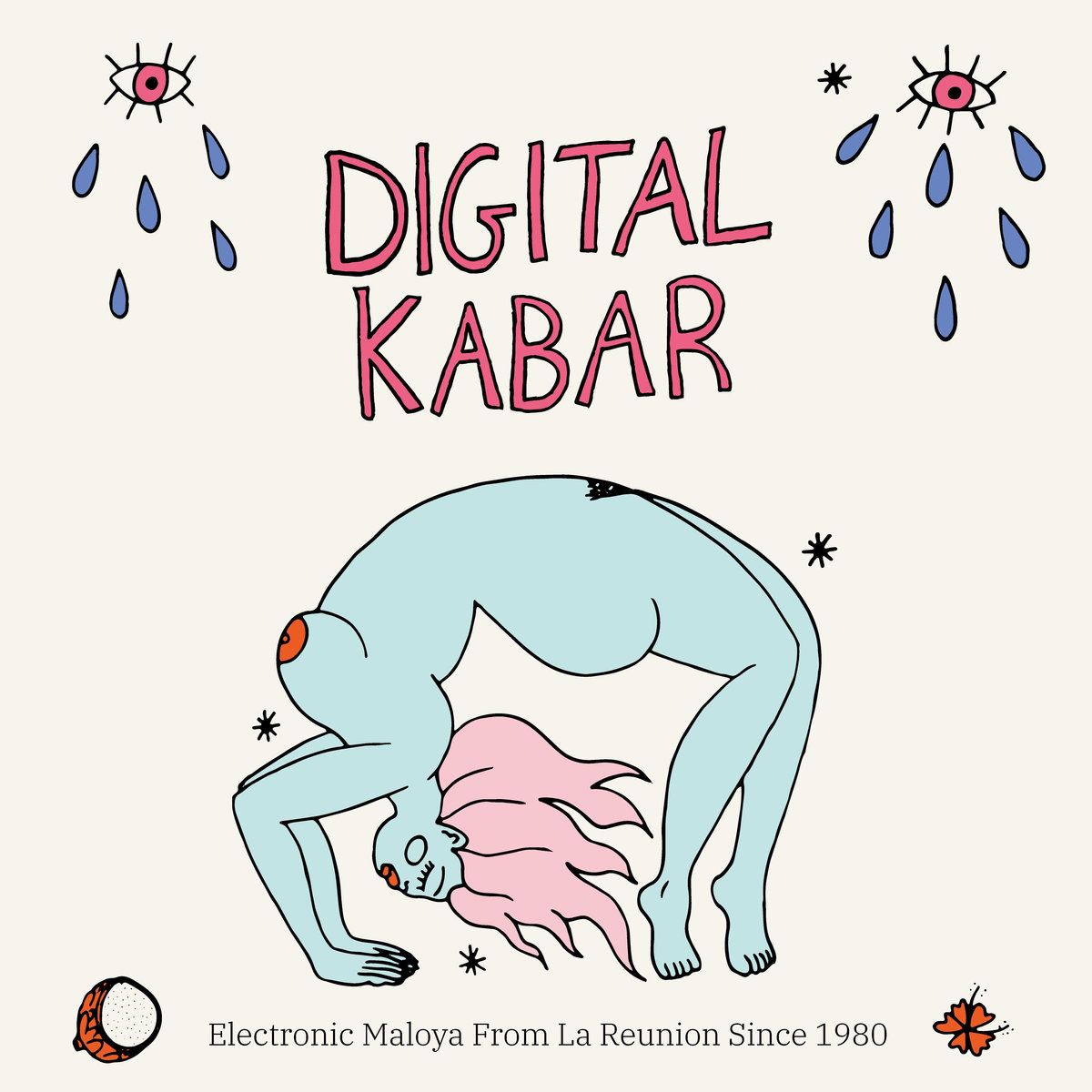 Tracklist:
01. Patrick Manent – 'Kabaré Atèr (Jako Maron Remix)'
02. Boogzbrown – 'Timbila'
03. Loya – 'Malbar Dance'
04. Jako Maron – 'Batbaté Maloya'
05. Sheitan Brothers – 'Gardien Volcan'
06. Ti Fock – 'Kom Lé Long (Do Moon's Edit)'
07. Boogzbrown & Cubenx – 'Butcha'
08. Force Indigène & Jako Maron – 'Mazigador'
09. Agnesca – 'Bilimbi'
10. Zong – 'Mahavel (South Africa Dub Studio)'
11. Labelle – 'Block Maloya_'
12. Psychorigid – '303 Militan'
13. Salem Tradition – 'Kabaré (Alma Negra Rework)'
14. J-ZeuS – 'Koloni'
15. Kwalud – 'Angel Choirs'
Read next: The 25 best albums of the last three months – January to March 2019