The hotly-anticipated debut arrives on June 21.
London-based math-punk group black midi have announced their debut album, Schlagenheim.
The nine-track record was made in collaboration with producer Dan Carey, with most of the tracks recorded in just five days. The follows previously released singles 'bmbmbm', 'speedway', 'crow's perch', and 'talking heads'.
black midi will tour in support of the album, including a secret show in an undisclosed London location tonight (May 14) – register your email address here for the chance to purchase a ticket to the show.
Schlagenheim arrives on June 21 via Rough Trade Records and is available to pre-order now. Check out the David Rudnick-designed album art and a full list of tour dates below.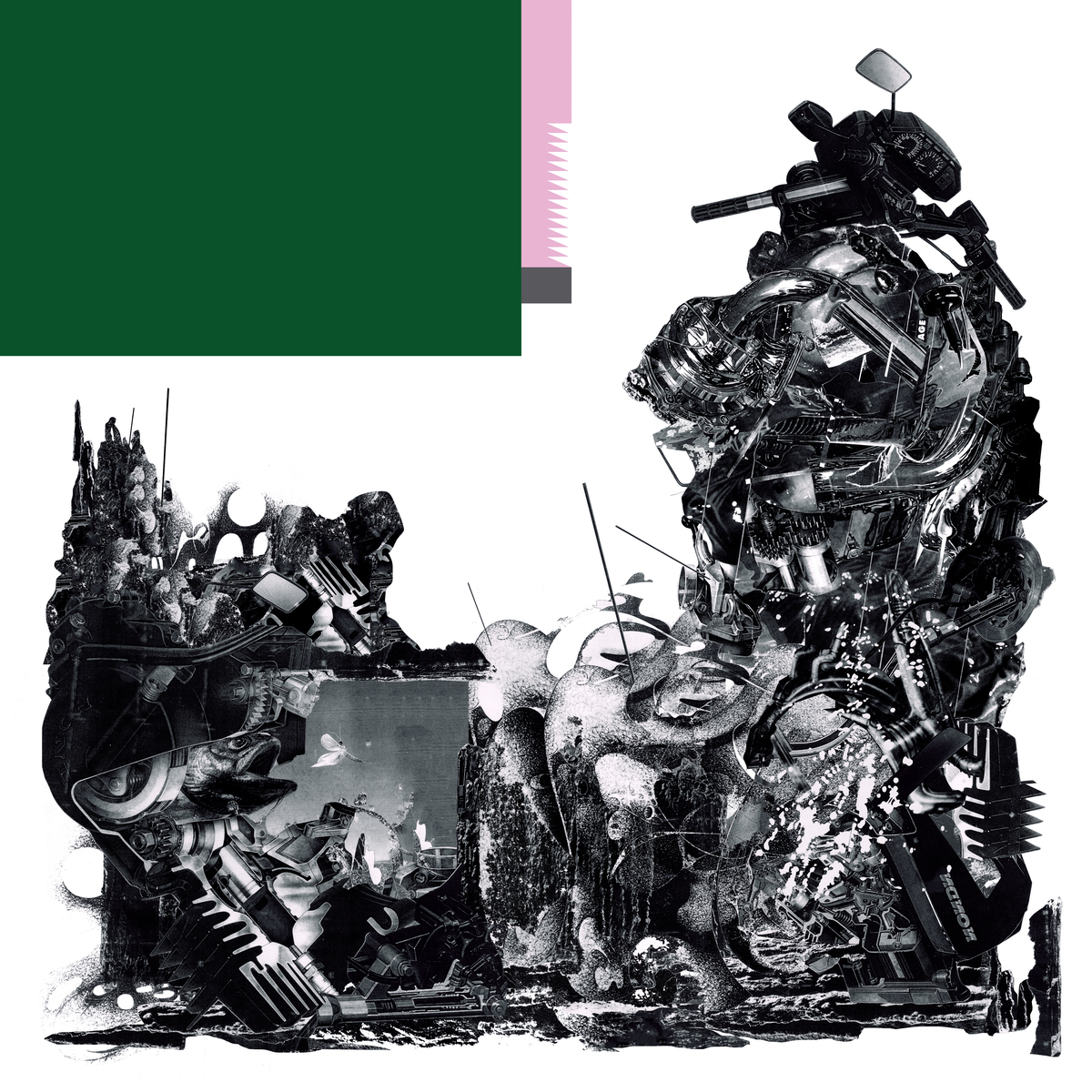 black midi tour dates:
Tues. May 14 – London, UK @ Secret Venue in NE London
Sat. May 25 – Totnes, UK @ Sea Change
Thu. May 30 – Nimes, FR @ This Is Not A Love Song Festival
Fri. May 31 – Düdingen, CH @ Bad Bonn Kilbi
Sat. June 1 – Neustrelitz, DE @ Immergut Festival
Wed. June 5 – Thu. June 6 – Gothenberg, SE @ Garden Festival
Sat. June 8 – Sun. June 9 – Paris, FR @ Villette Sonique
Mon. June 10 – Moers, DE @ Moers Festival
Sat. June 15 – Bergen, NO @ Bergenfest
Tue. June 18 – London, UK @ EartH (Concert Hall)
Thu. June 20 – Bristol, UK @ Fiddlers
Fri. June 21 – Liverpool, UK @ Phase One
Sat. June 22 – Glasgow, UK @ Mono
Sun. June 23 – Nottingham, UK @ Contemporary Space
Fri. July 5 – Roskilde, DK @ Roskilde Festival
Fri. July 5 – Sun. July 7 – Moscow, RU @ Bolь Festival
Fri. July 12 – Madrid, ES @ Mad Cool Festival
Sun. July 14 – Nijmegen, NL @ Valkhof Festival
Thu. July 18 – New York, NY @ Bowery Ballroom
Sun. July 21 – Chicago, IL @ Pitchfork Music Festival
Mon. July 22 – Minneapolis, MN @ 7th Street Entry
Tue. July 23 – Madison, WI @ The Terrace at University of Wisconsin
Fri. July 26 – Hyéres, FR @ Midi Festival
Fri. Aug. 2 – Sun. Aug. 4 – Katowice, PL @ Off Festival
Sun. Aug. 4 – Waterford, IE @ All Together Now
Thu. Aug. 8 – Sat. Aug. 10 – Rees Haldern, DE @ Haldern Pop
Sat. Aug. 10 – Oslo, NO @ Øya Festival
Fri. Aug. 16 – Viana do Castelo, PT @ Paredes de Coura
Fri. Aug. 16 – Sun. Aug. 18 – Biddinghuizen, NL @ Lowlands Festival
Sat. Aug. 24 – Gueret, DR @ Check In Festival
Fri. Aug. 29 – Sun. Sept. 1 – Dorset, UK @ End of the Road Festival
Thu. Sept. 5 – Tokyo, JP @ Unit
Fri. Sep. 6 – Osaka, JP @ Compass
Sat. Sep. 7 – Kyoto, JP @ Metro
Wed. Sept. 18 – Amsterdam, NL @ Melkweg
Thu. Sept. 19 – Paris, FR @ La Boule Noire
Sat. Sept. 21 – Bordeaux, FR @ Barbey Indie Club
Wed. Sept. 25 – Lisbon, PT @ ZBD
Wed. Oct. 2 – Zagreb, HR @ Mocvara
Thu. Oct. 3 – Bratislava, SK @ Fuga
Fri. Oct. 4 – Budapest, HU @ Durer's (small room)
Sat. Oct. 5 – Prague, CZ @ Underdogs'
Mon. Oct. 7 – Berlin, DE @ Lido
Tue. Oct. 8 – Hamburg, DE @ Kampnagel
Wed. Oct. 9 – Cologne, DE @ Bumann & Sohn
Thu. Oct. 10 – Brussels, BE @ Beursschouwburg
Thu. Nov. 7 – Detroit, MI @ Deluxx Fluxx
Fri. Nov. 8 – Toronto, ON @ Velvet Underground
Sat. Nov. 9 – Montreal, QC @ Les Foufounes Électriques
Tue. Nov. 12 – Philadelphia, PA @ First Unitarian Church
Wed. Nov. 13 – Washington, DC @ U Street Music Hall
Fri. Nov. 15 – Carrboro, NC @ Cat's Cradle (Back Room)
Sat. Nov. 16 – Atlanta, GA @ The Earl
Sun. Nov. 17 – Nashville, TN @ High Watt
Tue. Nov. 19 – Los Angeles, CA @ Zebulon
Wed. Nov. 20 – Los Angeles, CA @ Zebulon
Thu. Nov. 21 – San Francisco, CA @ Rickshaw Stop
Sat. Nov. 23 – Portland, OR @ Doug Fir Lounge
Sun. Nov. 24 – Seattle, WA @ The Crocodile
Read next: Rewire 2019 rewrote the blueprint for a festival performance