Somerset House Studios will guest curate the 10th edition of the festival.
FACT favorites Beatrice Dillon, Ziúr and Zuli will perform at Wysing Polyphonic, the annual music and arts festival hosted at the Wysing Arts Centre in Cambridgeshire, which this year celebrates its 30th anniversary.
Somerset House Studios have been invited to guest curate the festival, with Studios alumni Tabitha Thorlu-Bangura and Erica Scourti performing alongside PAN and PTP affiliate Flora Yin-Wong, Jennifer Walshe and Valentina Magalett.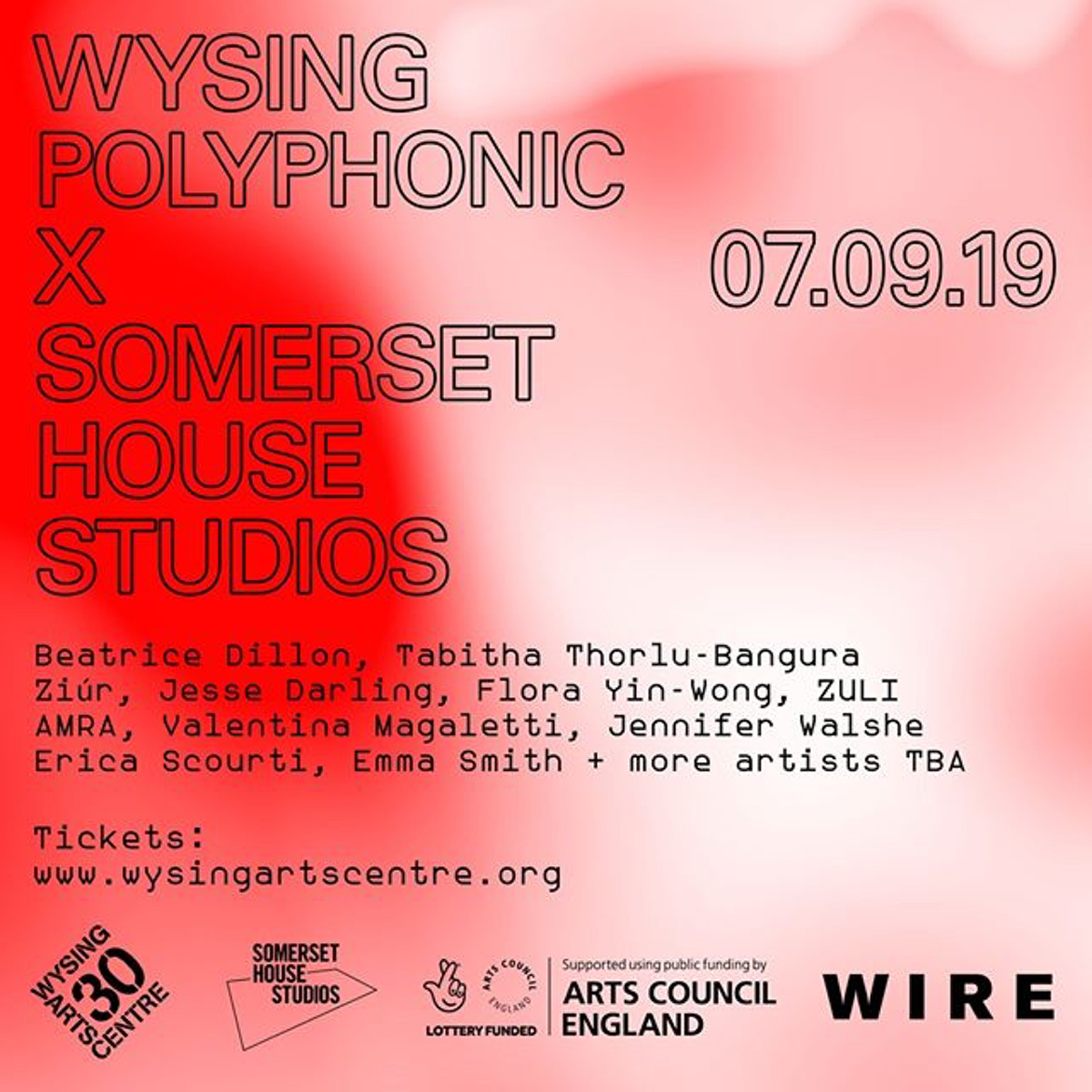 Wysing Polyphonic x Somerset House Studios takes place at the Wysing Arts Centre on September 7. Tickets are available now.
Read next: Tremor festival 2019 – Boundary-busting experimental music on a volcanic island