Playful, sonic poetry.
Moscow's Vlad Dobrovolski has announced a new album on Russian label Klammklang.
The tongue-twistingly titled Non​-​deterministic Polynomial Poems features four lengthy tracks that toy with the same play-box sounds and mathematical potentials as the work of Francesco Cavaliere. Dobrovolski's palette stretches itself out a bit wider, though, to encompass field recordings, a salon-style smattering of live instrumentation and stretches of laconic piano.
As the label writes, "Vlad's newest work tends to collate the world of numbers with poetry, bringing the conformity of poetic unprovable truths to straight mathematical ideas."
This album will be Dobrovolski's first since 2017's The Drums Of The Fore And Aft on Moscow's Kotä Records.
Non​-​deterministic Polynomial Poems will be released on cassette on September 2. Check out the gorgeous artwork below and preorder it here.
Non-deterministic Polynomial Poems by Vlad Dobrovolski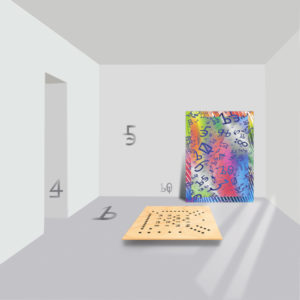 Read next: GAMMA 2019: Russia's experimental techno expo is an alien experience in a disused brewery