"15 exclusive new cuts from label mainstays, Diskotopia affiliated artists and friends."
Tokyo's Diskotopia has shared the sixth installment of their annual free compilation series.

The collection includes tracks from label heads BD1982 and A Taut Line as well as past contributors Dawn Undercover, Greeen Linez, Kym Sugiru, Myakkah and Silvestre. The group is rounded out by new label affiliates Aemong, Ando Laj and Memotone.
Since 2014, Diskotopia has been releasing one compilation per year featuring work from artists such as 食品まつり a​.​k​.​a. Foodman, Mars 89, Filter Dread, SeekersInternational and Shy One.
DSK F​​/​​W 2019​​-​​2020 Free Compilation is out now. See the artwork and tracklist below.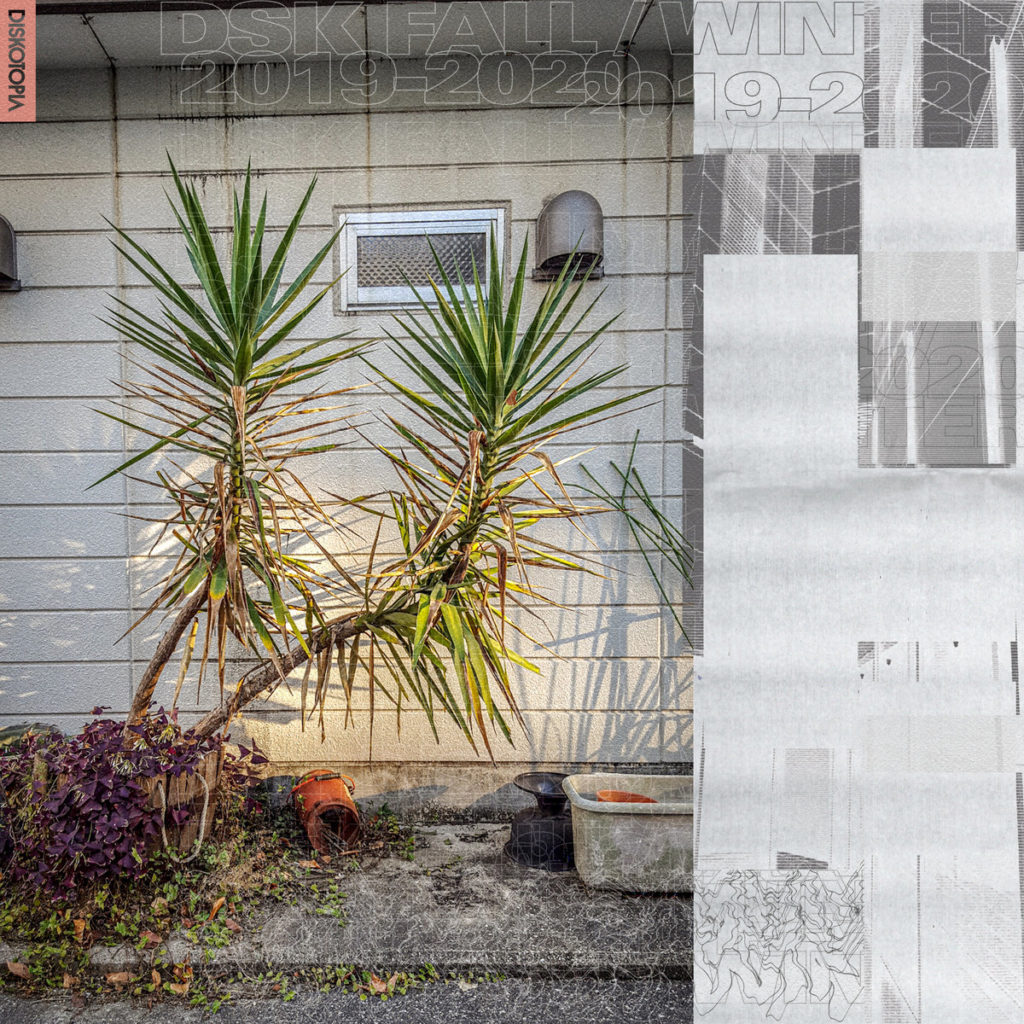 Tracklist:

01. Dawn Undercover – 'Unification Force (Excerpt)'
02. Greeen Linez – 'Follow The Fog'
03. Aemong – 'Of Slumberland'
04. Silvestre – 'Moving Out'
05. Myakkah – 'Legacy Grades'
06. Kym Sugiru – 'Ecstasiate'
07. BD1982 – 'Bodysliding'
08. Ando Laj – 'Local Disappearance'
09. BD1982 – 'C-THRU (Perimeter Mix)'
10. Memotone – 'Trading Cities'
11. Ando Laj – 'Weird Column'
12. BD1982 – 'Accidental Spells'
13. Dawn Undercover – 'The Midnight Sun'
14. A Taut Line – 'The Hollow Lounge'
15. Myakkah – 'Pantheon Flowers'

Read next: FACT mix 659: BD198