A skeletal Massage Fairy is summoned to give the ultimate trigger point therapy massage.
Multimedia artist and animator Marta Stražičić, aka Pirate Sheep, spent a large part of her lockdown in Croatia consulting Claire Davies' The Trigger Point Therapy Workbook: Your Self-Treatment Guide For Pain Relief and Travell & Simons' Myofascial Pain and Dysfunction: The Trigger Point Manual, two essential texts for practitioners of trigger point therapy.
This neuromuscular therapy was developed to combat myofascial pain and, according to these texts, can help to reduce tension, heart rate, blood pressure, muscle tension and respiration problems. In the face of the relentless anxiety and stress that is symptomatic of life in the age of COVID-19, Stražičić wants raise awareness of the essential benefits that this therapy can grant. For this she needed to summon a Massage Fairy.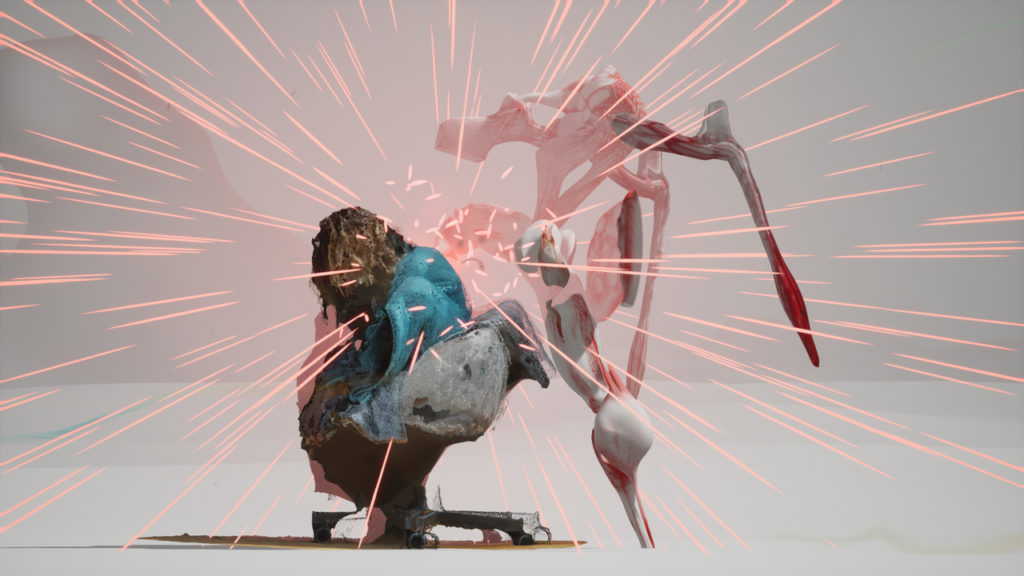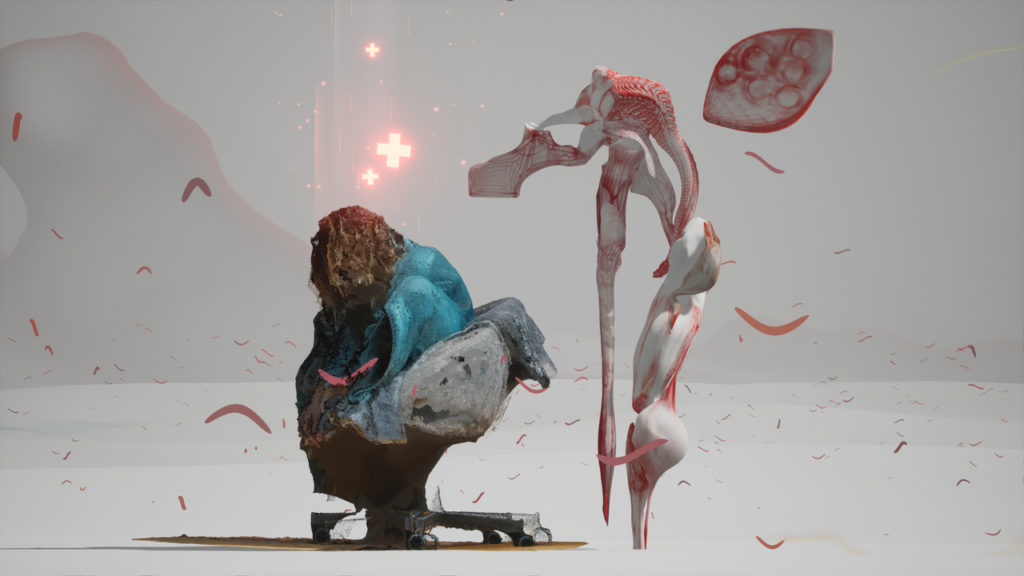 "The first inkling of physical discomfort gave birth to a need. That need was unaddressed," explains Stražičić. "The need got so powerful it ended up materialising a solution for its problem in form of a Massage Fairy." Stražičić continues: "Massage Fairies grew in numbers. As more were born into this embedded quest, the more they learned from each other. In time, an art form was developed, better to be known as trigger point therapy."
In Trigger Point INKlings, our protagonist is tasked with combatting the discomfort of Stražičić herself, who appears slumped in her office chair, beset with tigger points, or knots, highly irritable localised spots of exquisite tenderness within nodules found within palpable taut bands of muscle tissue. These trigger points are represented by a series of mini bosses, animated with the help of the artist's sister, Tea Stražičić, also known as Flufflord.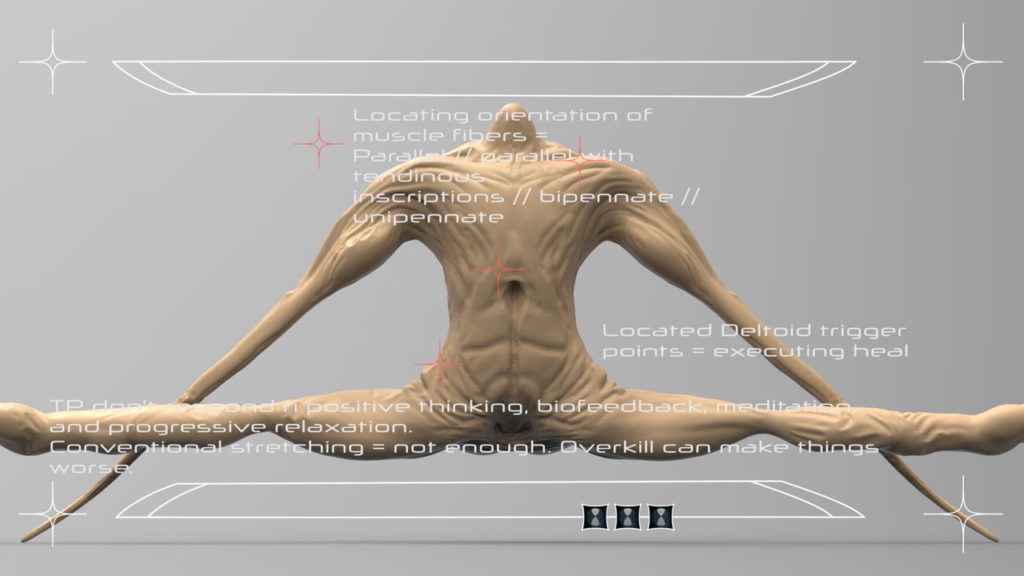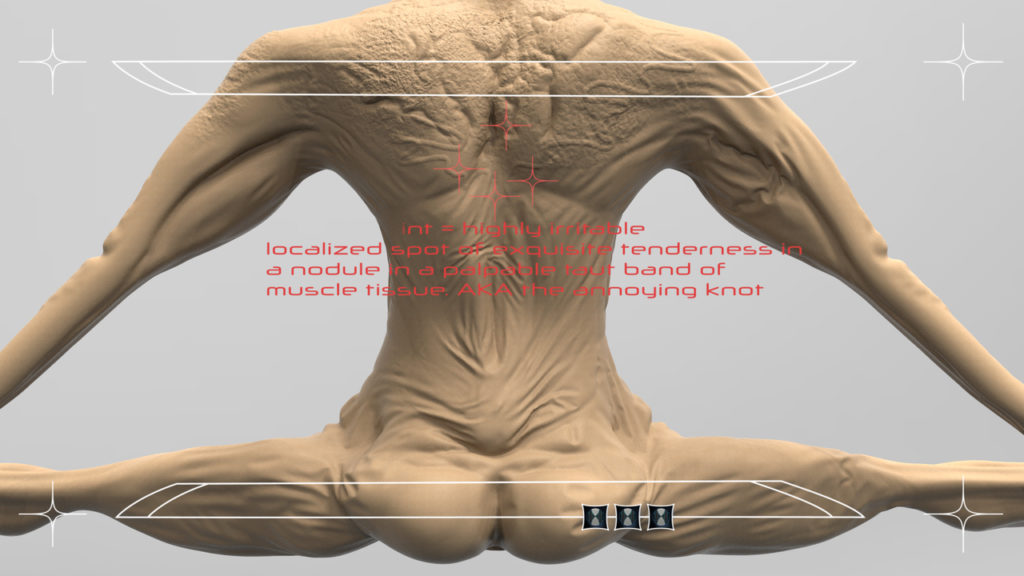 We move through three distinct scenes over the course of the piece, starting with the artist's initial "unaddressed massage need", where she is represented as "a source of compressed energy that materialises in yet another realm." Pausing for a brief interlude of intensive diagnostic trigger point analysis of Yoga Shark, a character that will feature in later stages of the Trigger Point project, we return to Stražičić for the second and final healing session.
We are transported to "the chaotic realm itself", with the session taking the form of analgesic Boss fight, in which the Massage Fairy administers a deep stretching massage. In this way the Massage Fairy works through Stražičić's various stages of discomfort, from the unaddressed need, through a level of pain it is still possible to relax into, before finally reaching salvation.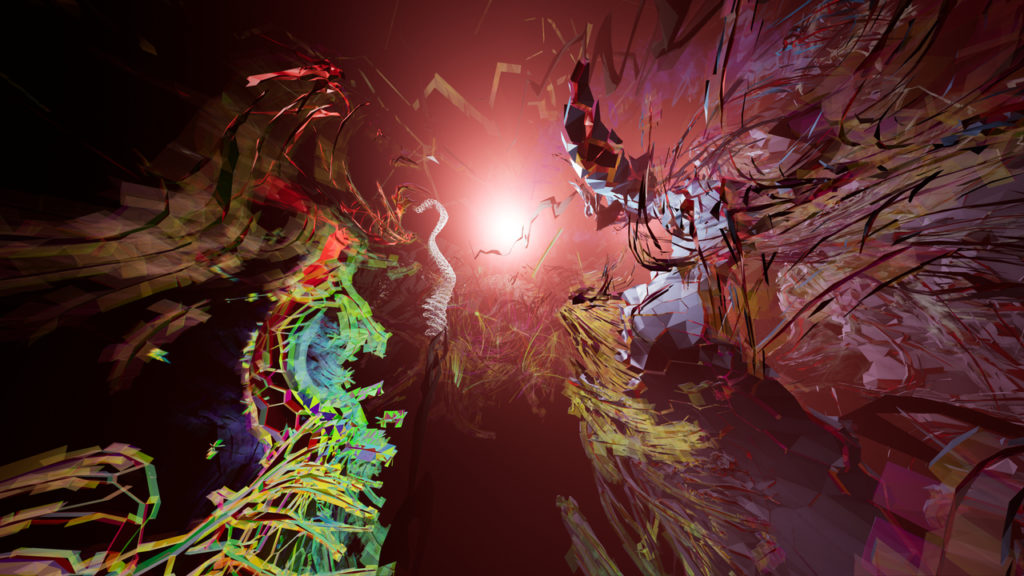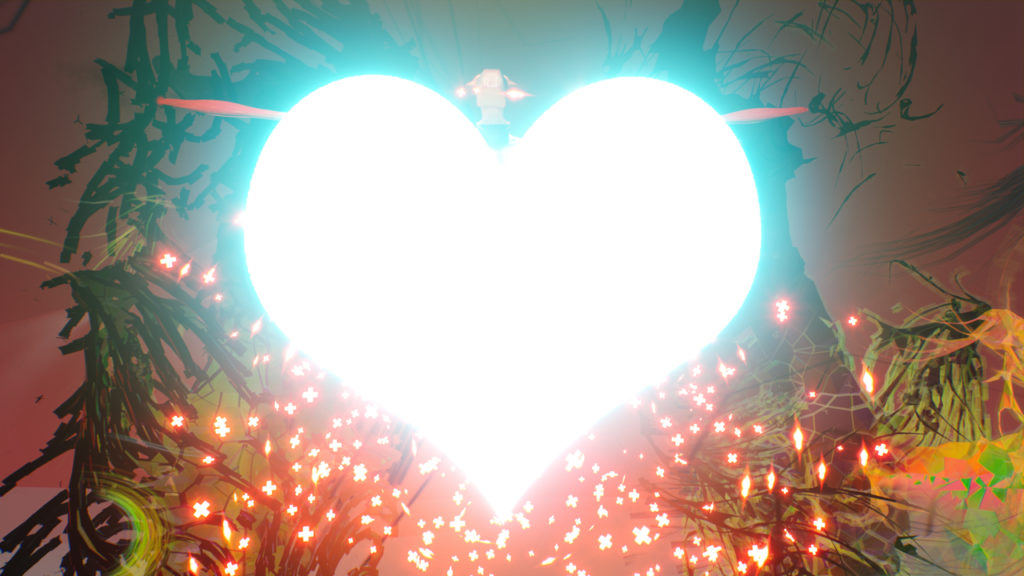 Trigger Point INKlings is one section of a wider project that focuses on trigger point therapy. Later stages of the project will be developed as an interactive VR experience. "This is a huge passion project that I had thoughts about since preschool," explains Stražičić. "Giving and receiving a massage is a huge part of my life. A way to alleviate a chunk of worry or physical discomfort. I encourage everyone to dive a bit deeper into the art of trigger point therapy."
Stražičić has created a limited edition run of 100 Massage Fairy digital artworks, that are up for sale on her MakersPlace profile. You can purchase one of these artworks to support the ongoing Trigger Point project here.
For more information about Marta Stražičić and her work as Pirate Sheep you can visit her Vimeo and follow her on Instagram.
Trigger Point INKlings Credits:
Sound Effects and Foley – Rita Bobinac
Music and Sound – Ivana Picek (Pi)
Motion Graphics – Tea Stražičić (Flufflord)
Director – Marta Stražičić (Pirate Sheep)
Main Sources – Trigger Point Therapy Workbook – Claire Davies, Myofascial Pain and Dysfunction – Travell & Simons 
Subconscious Game Inspirations – Psychonauts by Double Fine productions
Special Thanks to current Massage Fairy crypto token owners and project supporters – Metageist, elCastor and Fitzgerald.
Watch next: Shiva Feshareki & Yoshi Sodeoka share spirallic collaboration, Vapour