Soulful pop and psychedelic mushroom visuals combine on this exclusive performance from Skinny Girl Diet's Delilah Holliday.
Delilah Holliday is known as one half of London punk duo Skinny Girl Diet alongside her sister, Ursula, who together host a regular show on NTS Radio. Over the past few years, Delilah has explored soul and R&B through her own solo material.
For the latest in our series of live sessions filmed at 180 The Strand, we invited Holliday to perform a solo set complete with psychedelic visuals developed by Holliday with Margot Bowman, Dora Miller and Carter O'Sullivan.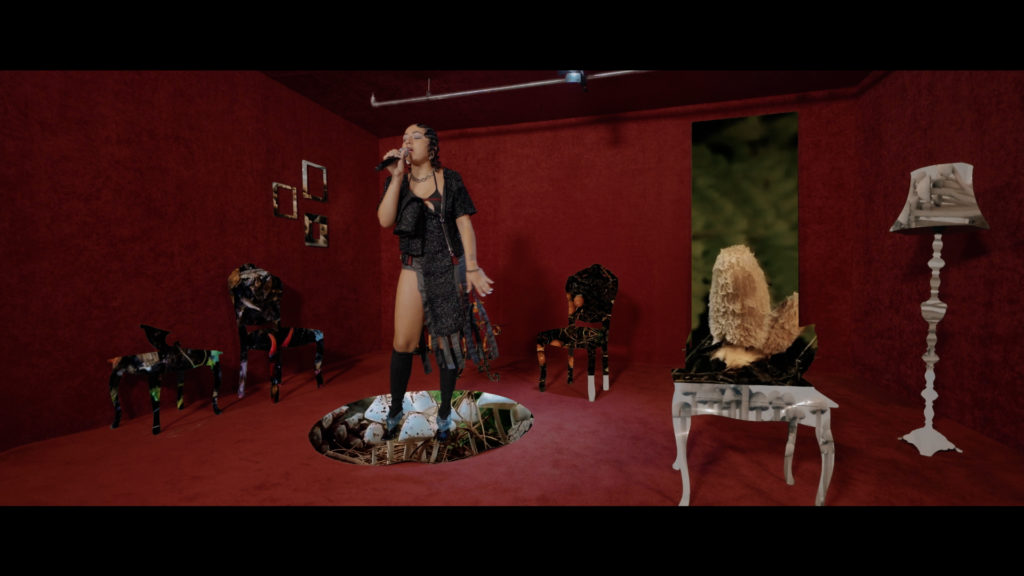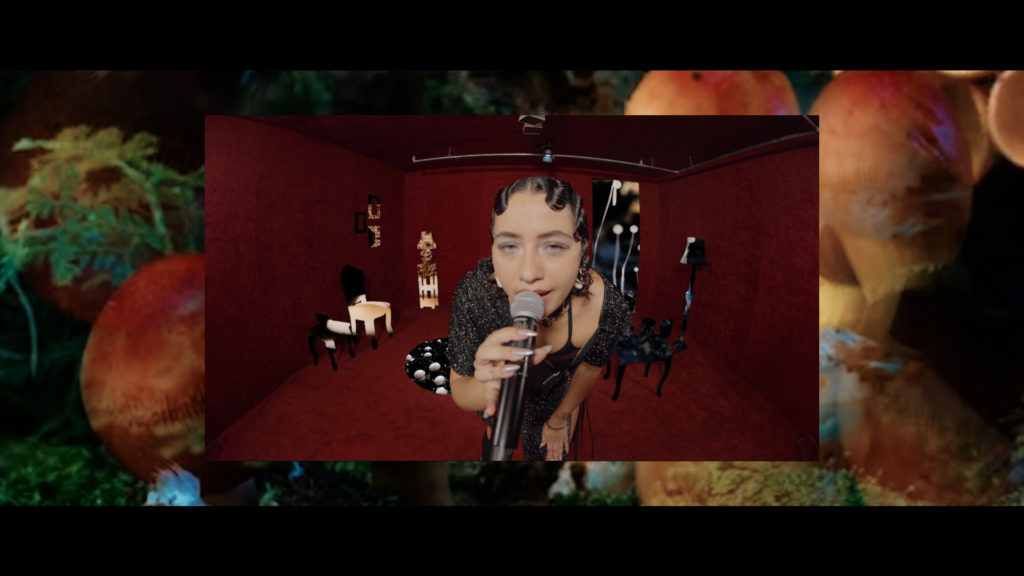 "I completed this music that's all forthcoming this year in the countryside of Sweden with Cameron McVey and Preetesh Hiriji," Holliday tells Fact. "The music which I performed in this session is coming out around my birthday month April this year. I demoed all the songs in my studio in south London, it's quite a minimal set up which allows me to write and create beats sporadically. I enjoy just writing about my lived experience, memories, my spiritual journey, politics and dreams."
"For this project all the songs have been created in different ways. Some were demos I made in the first lockdown of 2020 which was of course a very solo process. I enjoy making music in both ways if it's meant to be. it's got to be a natural vibe, you can't force it."
"'Devoted To You' is about my spiritual journey with devotion and realising you are the actual universe. 'Falling Into Place' is about being seduced by materialism and instead of wanting what you don't have appreciating and accepting what you do have. Practising gratitude. 'Goddess Energy' is about the summoning the divine feminine within yourself no matter how you identify. Shakti energy. The divine feminine devoid of gender, judgment and ego. It doesn't matter what people say you are and practise what you preach."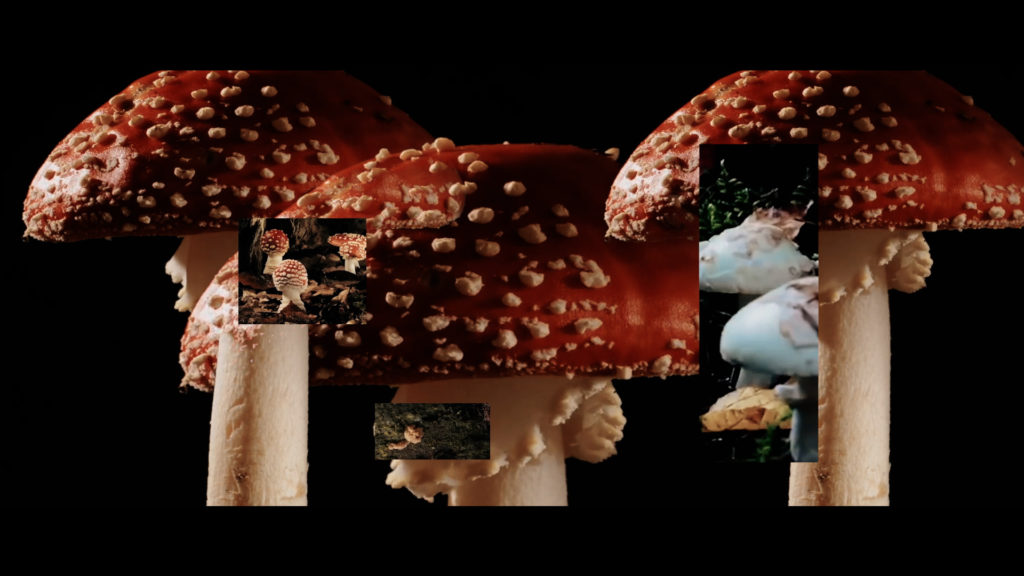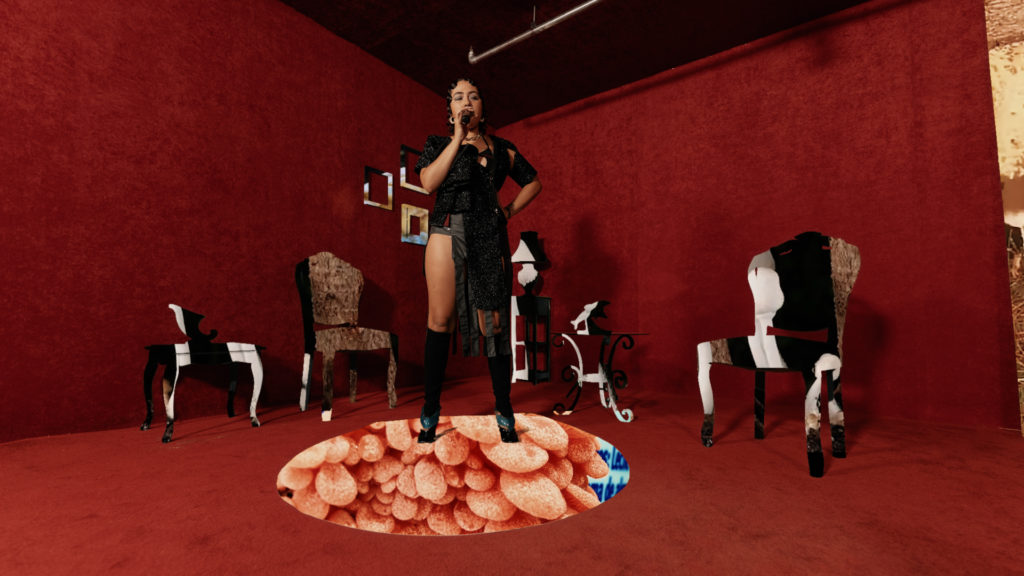 The visuals, which were created with Margot Bowman, Dora Miller and Carter O'Sullivan, see mushroom imagery superimposed onto green screen props to create a suitably psychedelic effect. "Mushrooms aesthetically are also gorgeous in their own right," Holliday says. "We wanted to create something elegant, psychedelic and healing that flowed with the session. Dora 3D animated all the mushrooms on my artwork and created the furniture so we could have a green screen set representing me creating my music with my higher self and mushrooms pulsing in my room. It's my red room representing my soul."
Holliday's solo material is quite different from her punk-inspired music as one half of Skinny Girl Diet, but she sees this as a natural evolution. "I like variety in life," Holliday says. "I still love punk music, I have always had an eclectic taste in music. I find it interesting to create music from scratch with the production elements. It is really quite surreal to watch the process. I love the duality you can have as an artist these days. You don't have to be tied into an identity."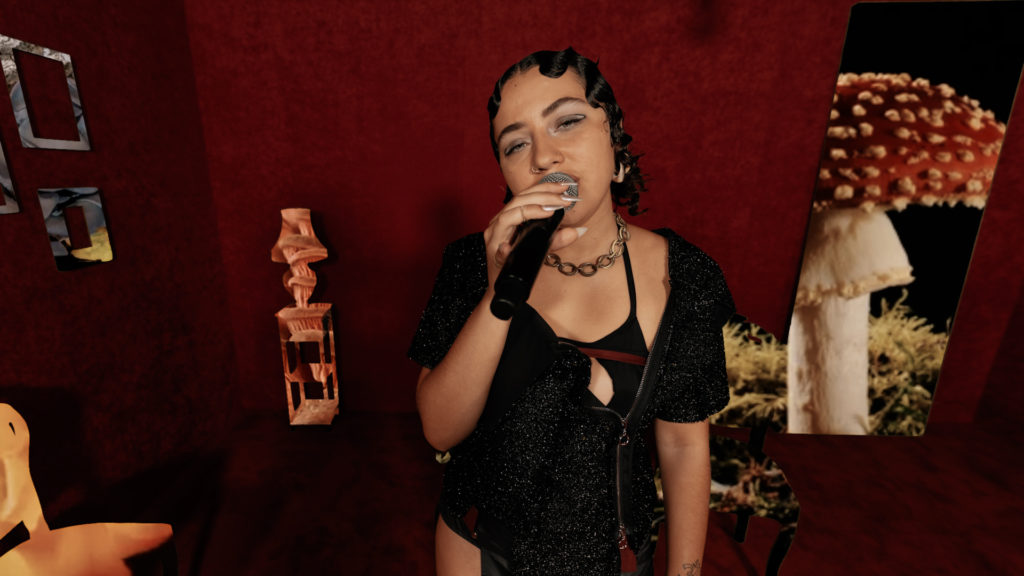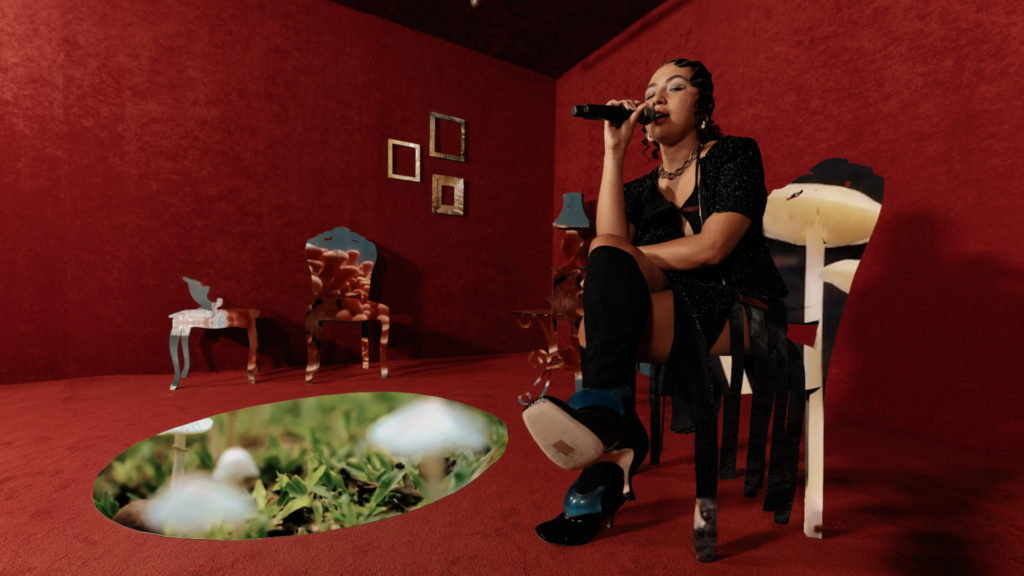 'Goddess Energy' is out now. Find more of Delilah Holliday's music at Bandcamp.
Directed, produced and filmed by: Pedro Küster
Edit & Effects: Pawel Ptak
Sound recording and mix: Andy Carrington
Camera & Production Assistant: Laima Leyton & Aiko Roudette
Creative Direction (Delilah): Margot Bowman 
Art Direction: Dora Miller 
Styling: Hamish Wirgman 
Make-Up: Bobana Parojcic 
Hair: Pål Berdahl 
Creative Assitant: Afeni Payne-Bonnick 
Art Direction Assistants: Hannah Eccles & Ray Lillian Sims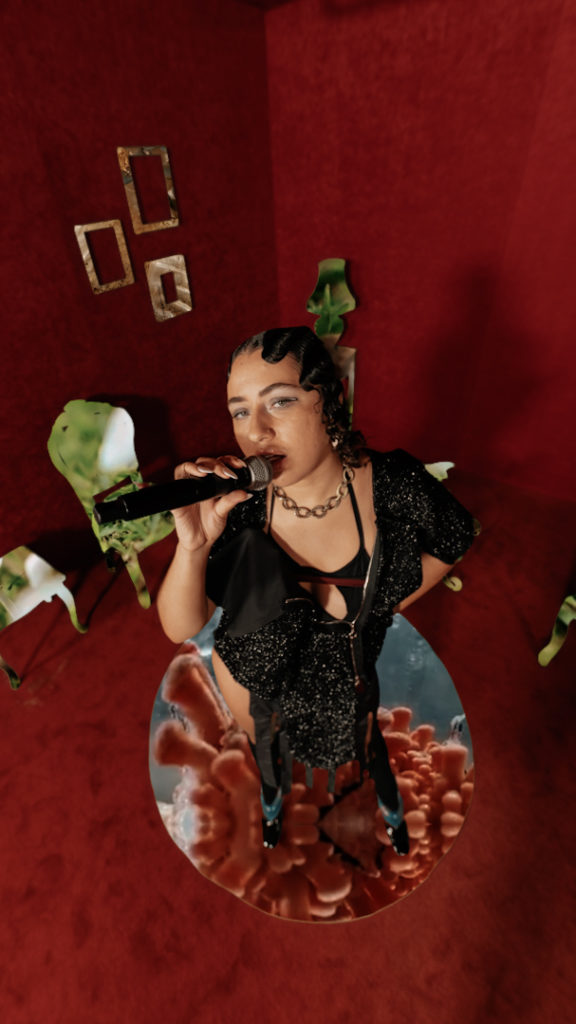 Watch next: Fact Live: Petbrick