Rawtape assembles an eerie patchwork of looping movement and GAN animation for the melancholy closer to Armour, the latest collection of tracks from Blackhaine.
'Womb' marks the melancholy close to Armour, a collection of five tracks that Blackhaine describes as "an opus to inner city environments, long nights, heavy mornings and lost months." Rising producer Rainy Miller moves from orchestral ambience, through cavernous bass experiments, to elegant drill variations, each track pinned to the ground under the weight and heft of Heyes' raw and piercing delivery.
The EP was written during a time of restlessness and upheaval for Heyes. "The early start of 2019 I was working at one of the train stations in Manchester", he explains, "drinking heavily and not sleeping/having attacks due to the pharmaceutical drugs I was taking." He recollects vicious mornings, "when your kidney feels like a piece of coal", and it was from this physical and spiritual malaise that Armour was borne. "It's an autopsy of my own body," he admits.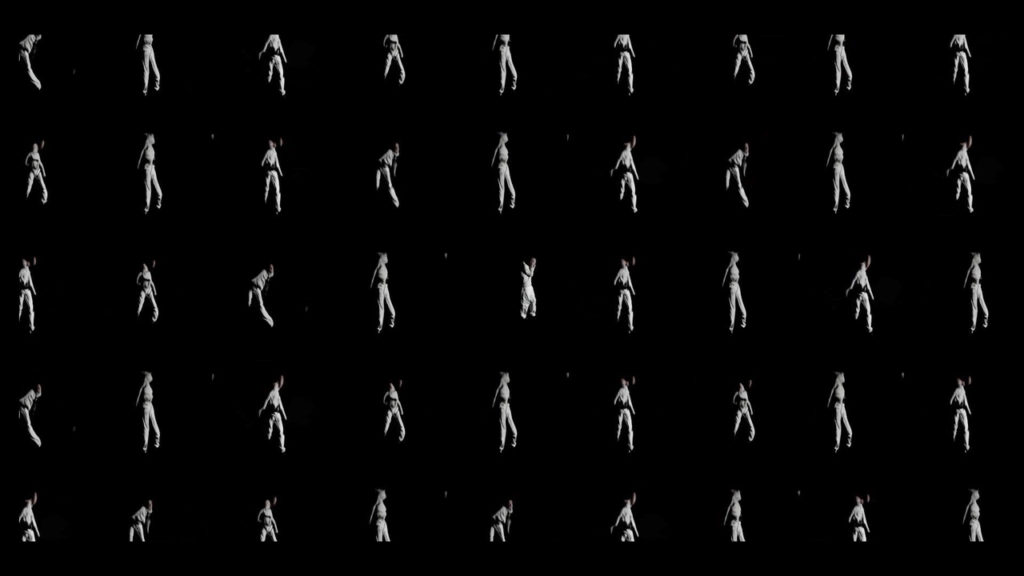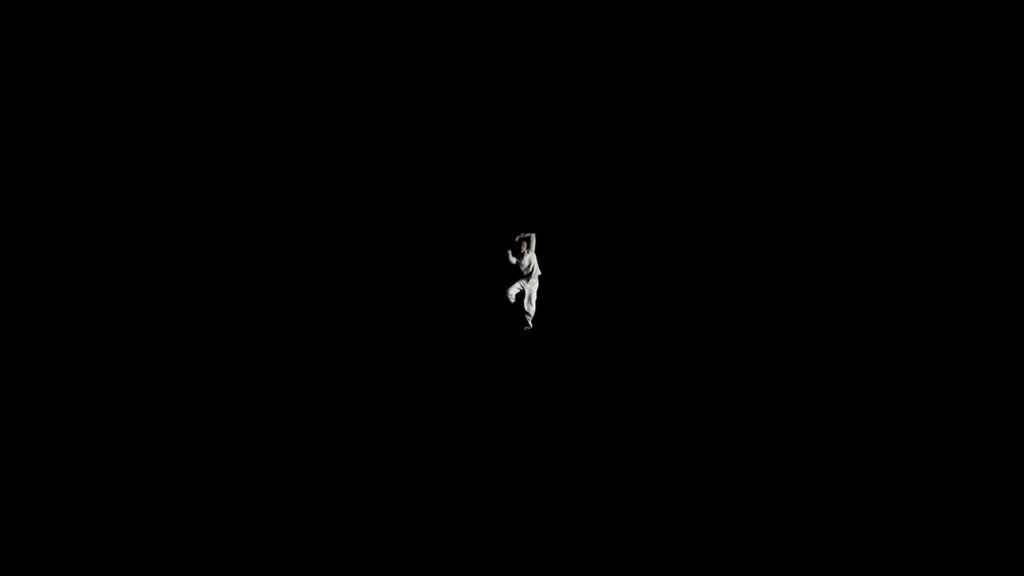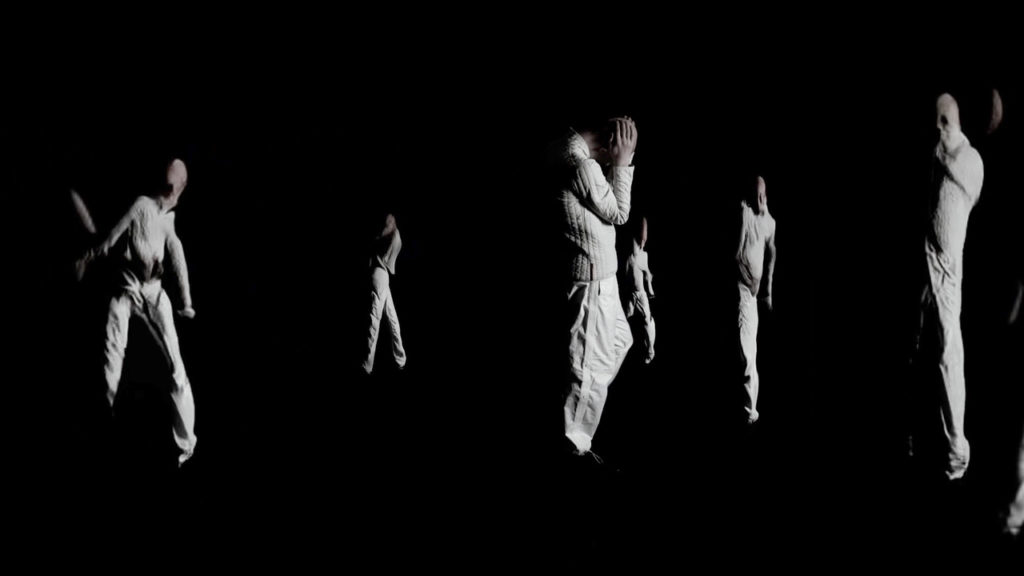 Originating as a throwaway poem written for The Progress Check, Rainy Miller's monthly show for NTS, the words of Womb echo from Transmission (Nothing Urgent, Surreal, or of Meaning), appearing here distorted and etherised, as though spoken from the bottom of a bottle of cough syrup. Dissociative, excised from the pains of his body, Heyes find himself in a familiar limbo, a body without organs, running back into its own womb.
The ghostly visual was created by Rawtape, a self-described "Director/Editor from the North" and one of Blackhaine's key collaborators. After filming the striking monochromatic visual for 'Blackpool' on a gas tower in north Manchester, the filmmaker wanted to make a contrasting companion piece. The result is a shifting patchwork of looping movement and GAN animation, courtesy of Bel Docherty, reproducing footage taken of Heyes in a studio and arranging it into a moving montage; an assemblage of instinctual movement and digital manipulation.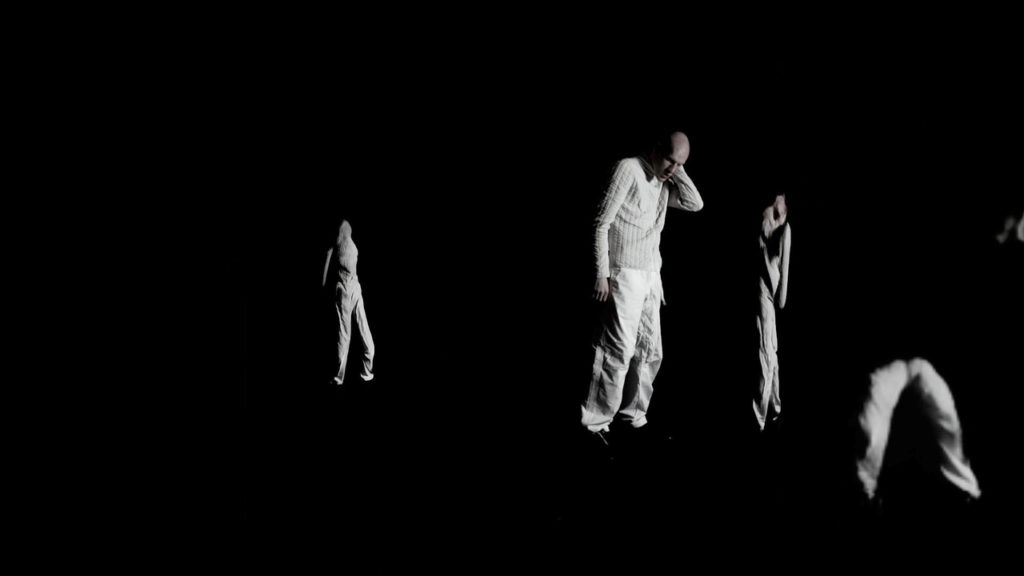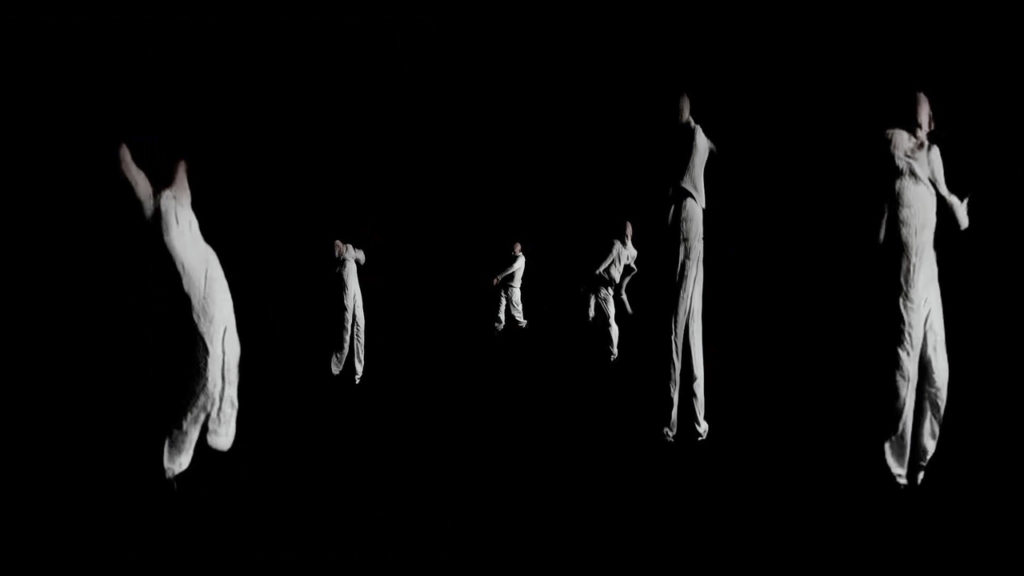 By layering Heyes' movements, Rawtape builds up a kind of emotional sediment, the ghostly repetition of Heyes' body and movements accumulating into an eerie poignance, like fading memories projected from a crumbling reel. It is through the multiplicity of these images that the visceral vulnerability of Blackhaine is amplified. As each snapshot builds on the last, another link in the EP's titular armour, we are at the same time shown a profound need for protection, as well as Heyes' need, in his own words, "to build an armour out of that nakedness."
'Womb' is taken from Armour, which is out now on Rainy Miller's new label, Fixed Abode. For more information about Rainy Miller and his music, you can follow him on Instagram.
For more information about Rawtape and his work, you can visit his website and follow him on Instagram.
For more information about Blackhaine and his work, you can visit his website and follow him on Instagram.
'Womb' Credits:
Produced – Rainy Miller
Film – Rawtape
Machine Teaching – Bel Docherty
'Womb' Lyrics:
Surrounded by these men with shadows in there hearts and teeth Suffocating beliefs through the window
Her mothers broken arms never held me close
Armoured up in a Honda Accord
The lamps on the street like a veil in my eyes
On the moors where the pale one arrive
Baptised in the scent of dogs and poor men
Preston Blackburn M65
Each corridor laid with mines
And ghosts wrapped up in my movements blind
Emotions drowned left undisguised
And the sheets in my bed like chains
And I pray that the bitch won!t hit me again
As I drive through the valleys that made of towers and flats
And the rain turn black in the country
The rooms that we slept in falling apart
Through the day and the dark
And she stayed in my arms
Steel town smoke
As we ran up the hill
And the womb carved out to the edge of the fields
I can't fall yet wanna know how it feels
And you wake up my back with the edge of the steel
Want to know how it feels
Want to know how it feels
Watch next: Blackhaine Presents – Transmission (Nothing Urgent, Surreal, or of Meaning)