The Amsterdam-based artists come together for an audiovisual collaboration for Duotoon, an online platform for collaboration between visual artists and musicians.
With 'BLOOM/ROT', illustrator and animator Aisha Madu explores two opposing sides of producer and vocalist LYZZA, creating twin avatars to accompany two irresistible club compositions, one light and euphoric, the other darker and melancholic. "BLOOM/ROT are two sides of the same coin. They're polar opposites but not polarised," explains Madu. "BLOOM is growing, sweet and hopeful. ROT is decomposing, destruction and chaos." 
"Musically I really tried to encapsulate the two up and down feelings in my head. I composed the music as if I was a visitor in my own brain, looking around," says LYZZA. "The first track represents a vision of the light at the end of the tunnel a lot of people have used to keep themselves going in the day to day. The second track represents the low points where one just wants to be left alone and might redirect anger at others or themselves."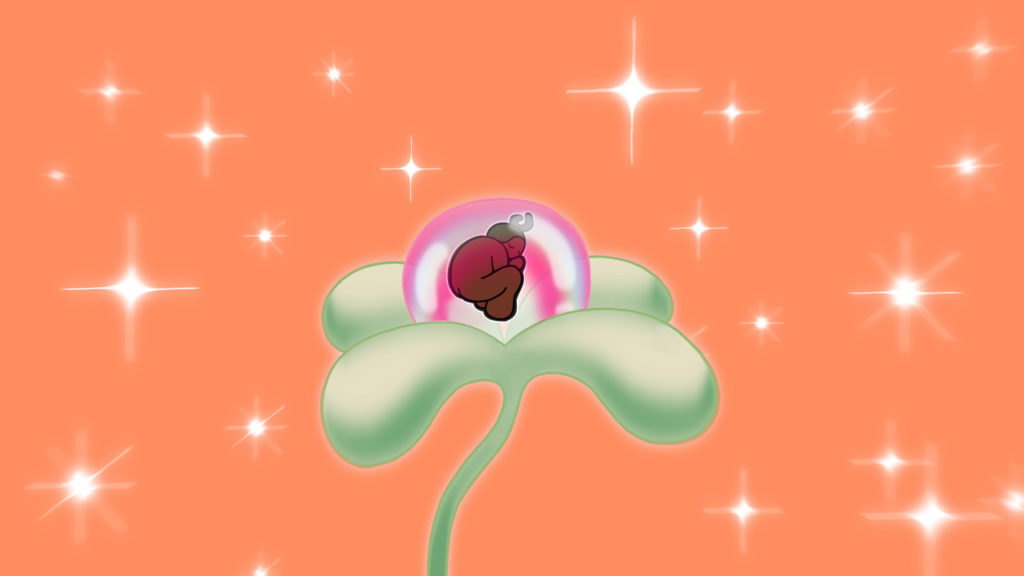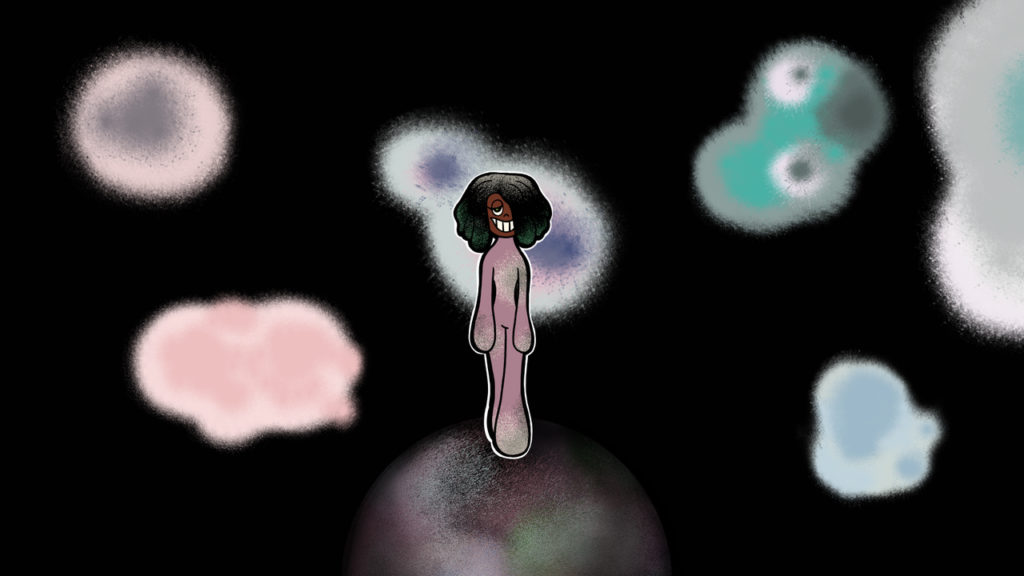 "I wanted them to be like video game characters, and let you decide which one you identify most with," continues Madu. "When you choose a character to play with, for me it's like choosing who you'd want to be in that moment. I chose the bold shapes and strong character design because I want to immediately draw in and overwhelm the viewer to instinctively decide who they want to be."
The two artists came together for Duotoon, an online platform for collaboration between visual artists and musicians. The video work is accompanied by prints of Madu's illustrations, which will be available at the Duotoon website. All profits go back to the artists involved. Aisha Madu & LYZZA's project follows on from a collaboration between upsammy and artist Sjoerd Martens, who created a remixed environment using field recordings and digital image manipulation.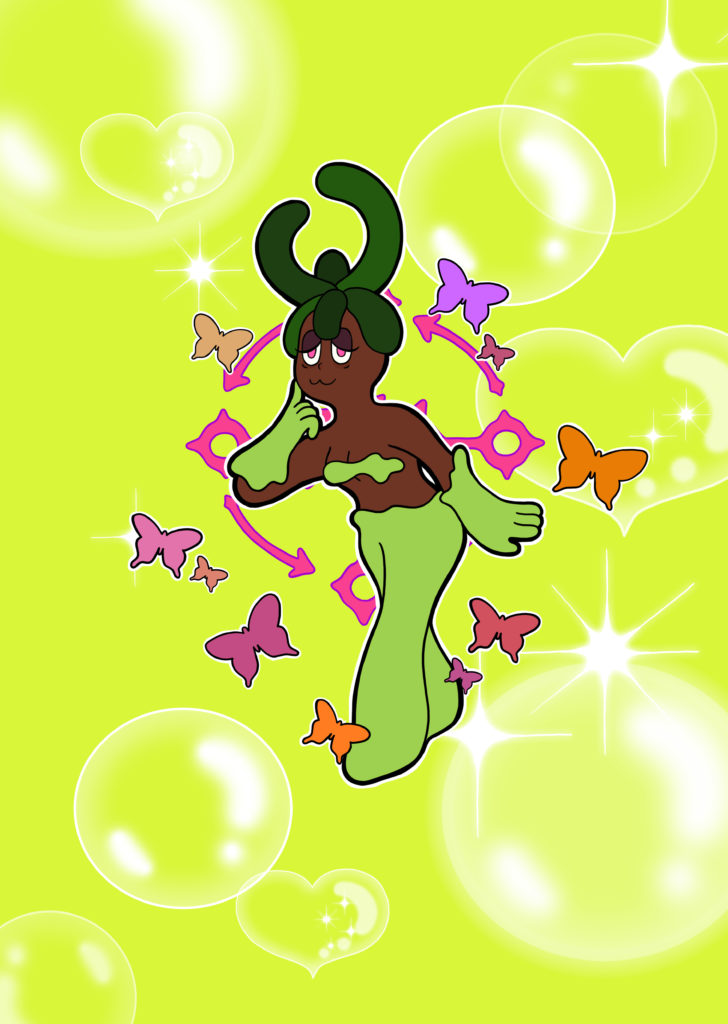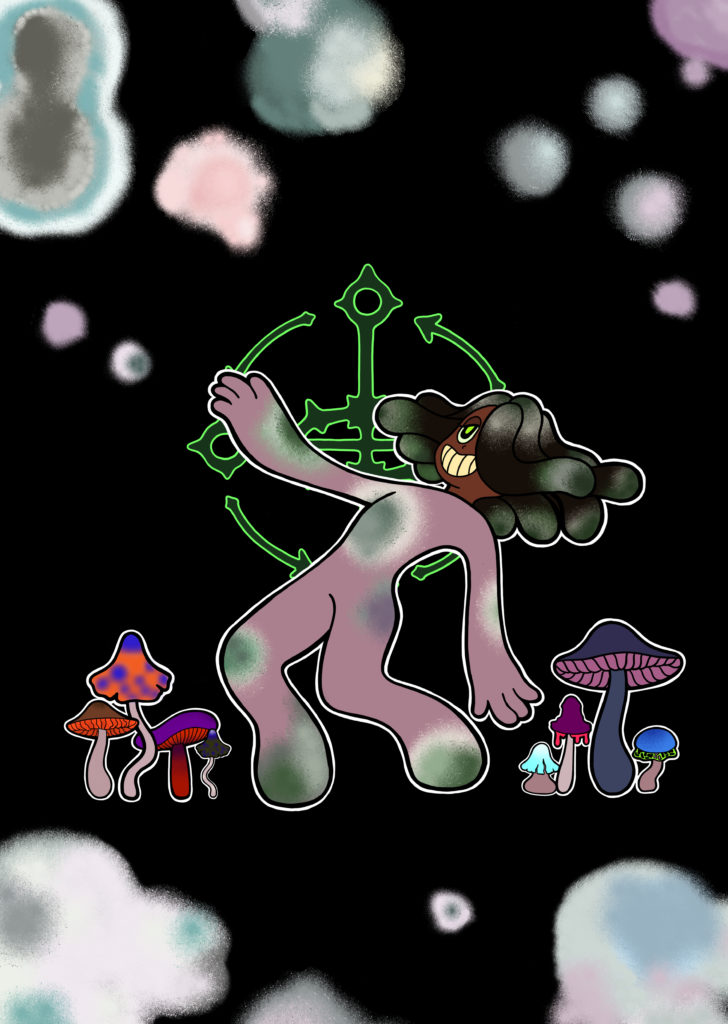 For more information about Duotoon you can visit their website and follow the platform Instagram. You can find both Aisha Madu and LYZZA on Instagram, and visit Aisha's website for more information about her work. You can check out LYZZA's music on Bandcamp.
Watch next: Elkka yearns for connection and intimacy in 'I. Miss. Raving.'