A suitably ecstatic dedication to the healing properties of water.
The team behind Ambient Church describe themselves as "a nomadic experiential event series dedicated to working with artists to bring new ecologies to architecturally unique spaces through transcendent audio and visual performance".
Taking place across various spaces throughout the US, Ambient Church has hosted a variety of Fact favourites, including Huerco S., Visible Cloaks, Steve Hauschildt, Juliana Barwick, Lawrence English, Yaeji, Jefre Cantu-Ledesma, Felicia Atkinson, Ellen Arkbro, Christina Vantzou, Suzanne Ciani, Sarah Davachi, Kara-Lis Coverdale and Kelly Moran.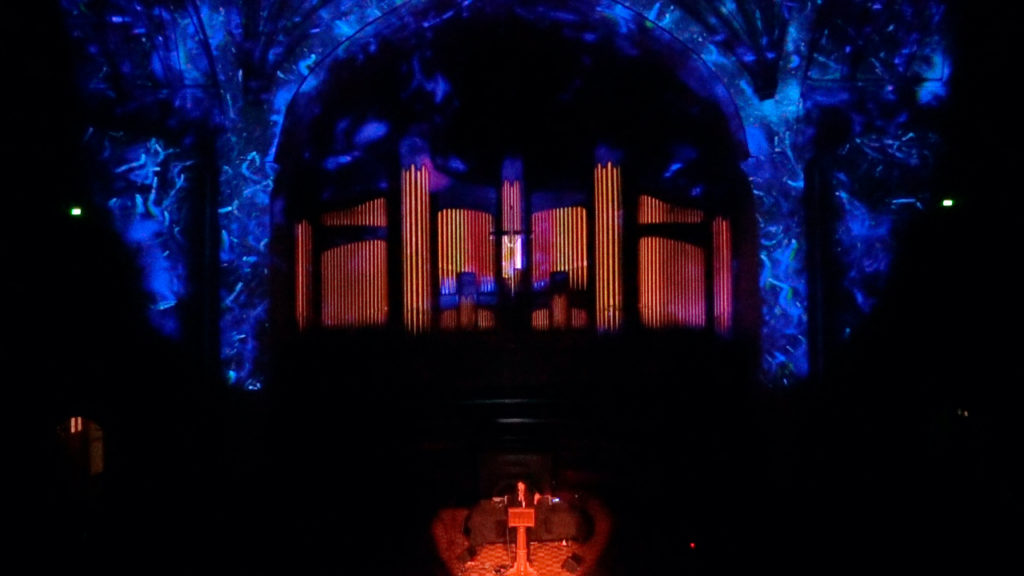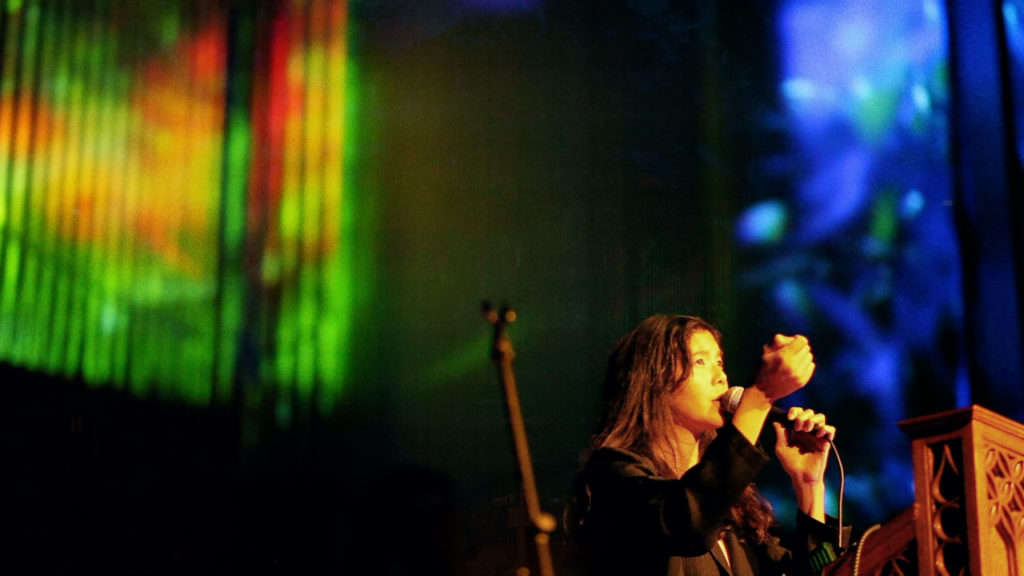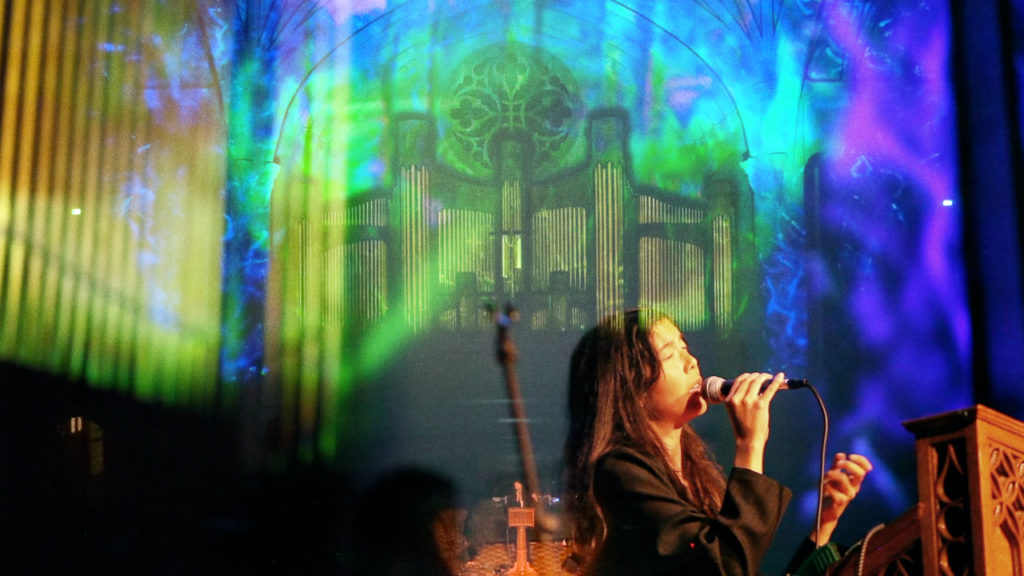 Back in 2019 New York-based musician Ana Roxanne performed at the Los Angeles edition of Ambient Church, which took place at First United Methodist Church, a 132-year old church in Pasadena. Sharing the bill with Craig Leon, who performed music from the second volume of his Anthology of Interplanetary Folk Music, The Canon, Roxanne played original material that she would later release as Because of a Flower, her stunning 2020 album.
Drifting through a suitably ecstatic rendition of 'Venus', Roxanne drifts through a lilting, ethereal dedication to the fluctuating relationship between fluidity and constancy, as well as the healing properties of water as an all-consuming and all-accepting substance. "Here is a performance from one of my favourite shows of 2019 and my first time performing in a church," says Roxanne. "The setting was too perfect and Craig Leon was incredible."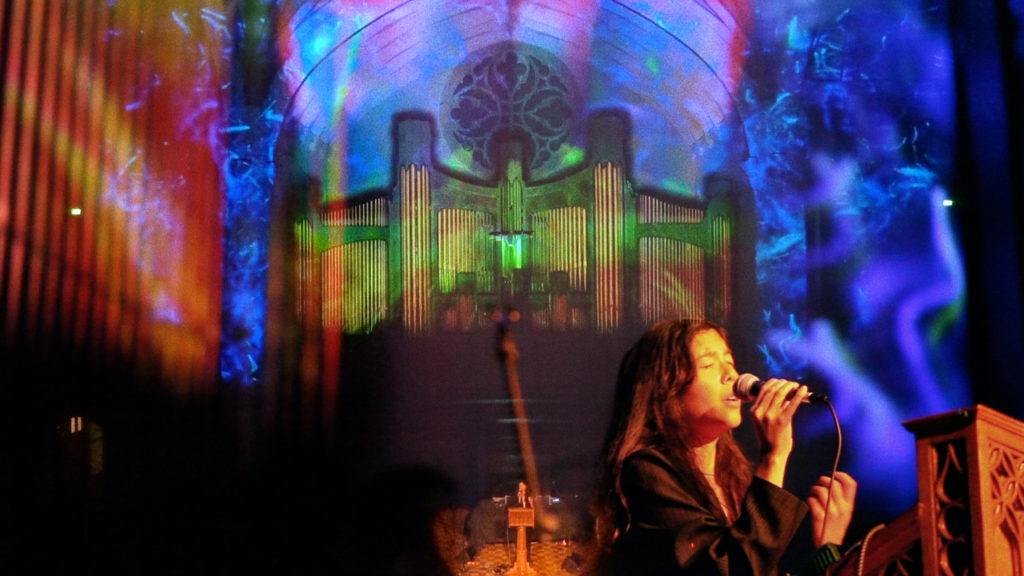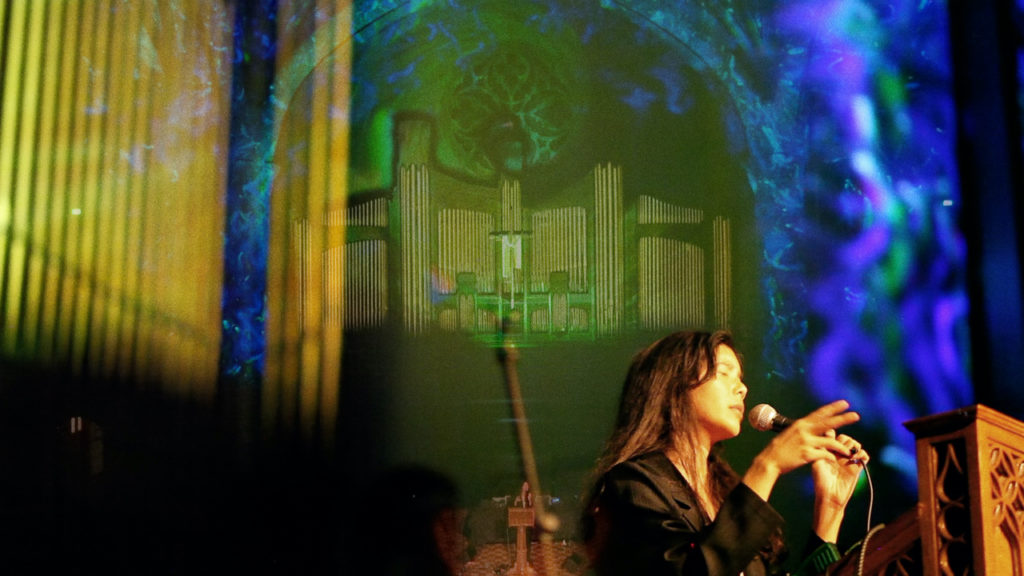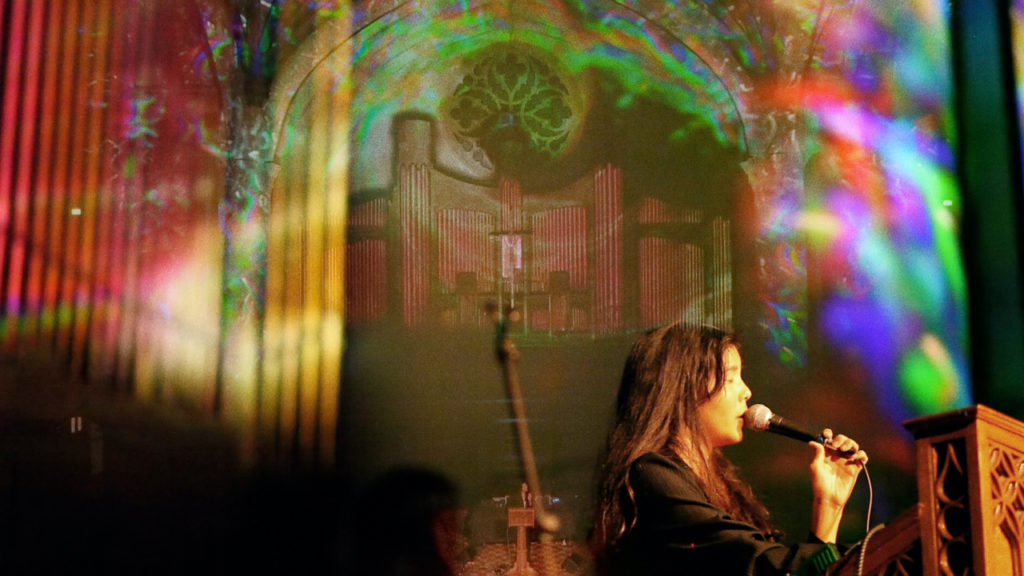 Director and artist Eric Epstein improvised the lysergic visual accompaniment as Roxanne played, controlling the projections in reaction to her sounds and words. Epstein has worked closely with Ambient Church on many of their shows – you can check out his work here.
'Venus' is taken from Because of a Flower, which is out now on Kranky. For more information about Ana Roxanne and her work you can follow her on Instagram.
Watch next: Jack Jelfs and Jessica Barter experience sensory overload in 'one1one'