An excerpt from Korakrit Arunanondchai and Alex Gvojic's 2016 collaborative work, There's a word I'm trying to remember, for a feeling I'm about to have (a distracted path towards extinction).
SVBKVLT'S resident sci-fi rap iconoclast Yen Tech embraces the bombast of pop excess, channeling dystopian swagger and video game hyperactivity into his cinematic sound. It was this quality that artists Korakrit Arunanondchai and Alex Gvojic saw in the rapper and producer, leading them to feature him as a major character in their 2016 collaborative work, There's a word I'm trying to remember, for a feeling I'm about to have (a distracted path towards extinction).
"We loved how Yen Tech both embraces the tropes of idolisation of a pop star while constantly remaining self aware and conceptually critical," says Gvojic of Yen Tech. "His work has always worked on multiple levels of reality just like the character in the film." There's a word I'm trying to remember is set in a dying world, and addresses notions of spirituality, digital escapism, the anthropocene and humanity's apathy towards ecological calamity due to the constant expansion of virtual worlds and the digital representations of the self that populate them.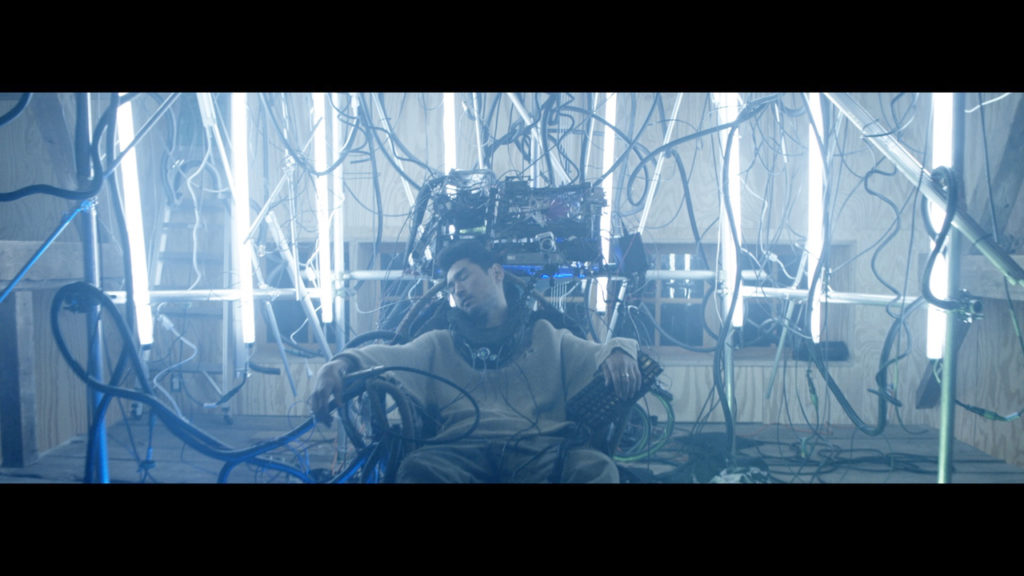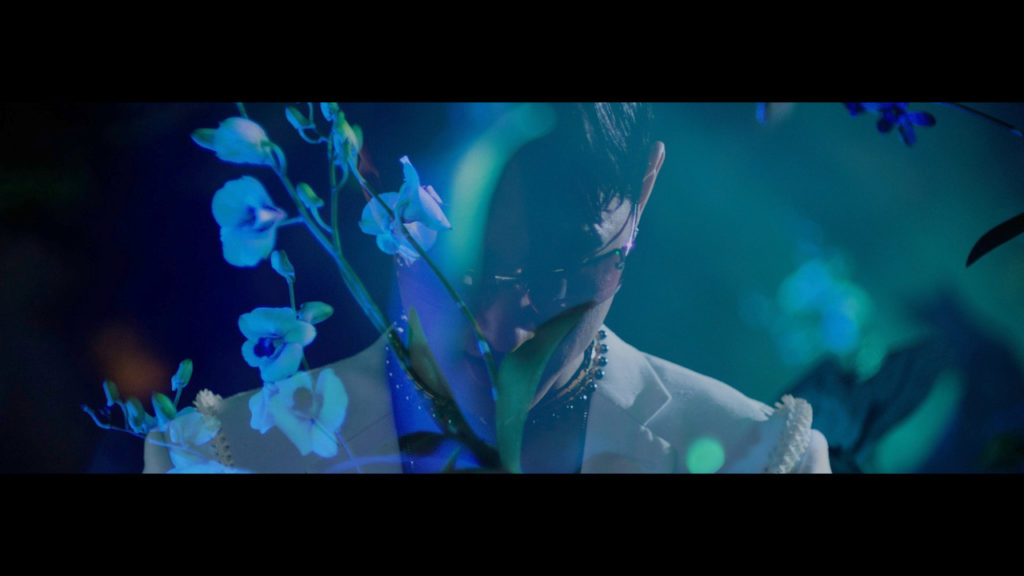 Lazarus is an excerpt of this longer work, and features Yen Tech playing a character preoccupied with realising his digital self, in spite of the planetary extinction he is only barely surviving. Rather than attempting to preserve the natural world, he siphons the last of the life blood of the earth to power his virtual world, a space in which he is able to manifest his unfiltered pop star id. "He becomes a manifestation of his ultimate self," explains Gvojic, "a pop star, the pinnacle of cultural production."
"His environment is lush and vibrant, contrasting the pale dying reality he lives in," he continues. "Throughout the video this illusion starts to reflect back on itself eventually shattering into chaos as his addiction for self satisfaction and natural consumption takes over." Yen Tech injects this existential confusion into his performance, contorting his body and snarling rockstar braggadocio. "The world he physically exists in is really stark and brutal so he becomes addicted to this lush digital environment and the kind of omnipotence he gains there – until it all starts to become too tangled and confusing," explains Yen Tech. "The track and performance itself is kind of unhinged and gross and meant to represent this spiritual unraveling."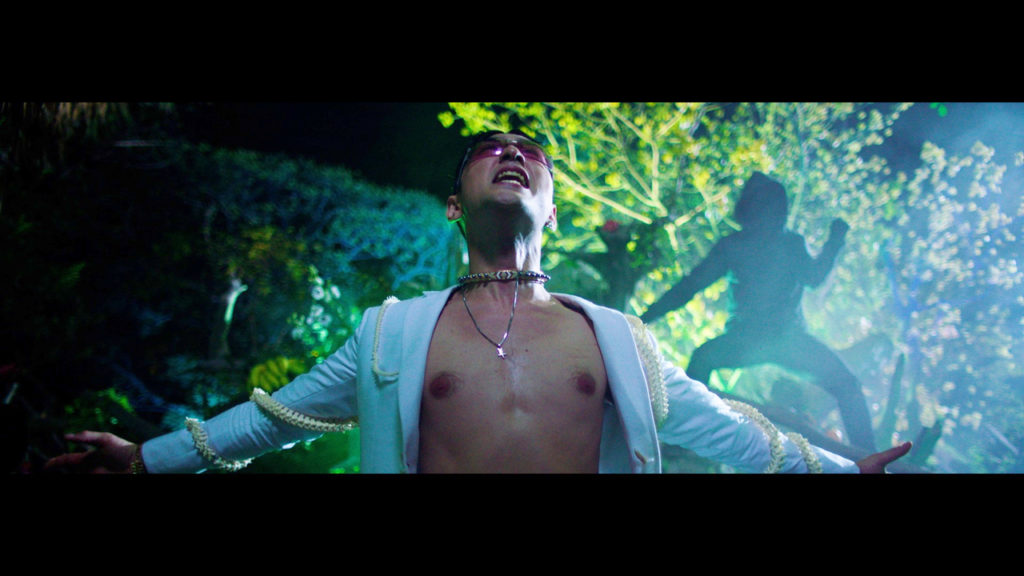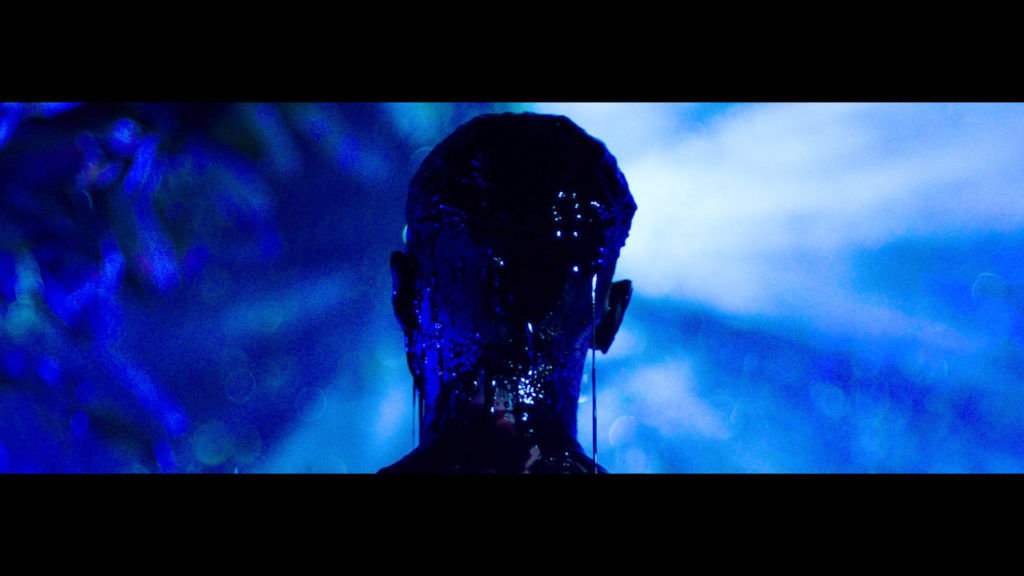 Yen Tech goes on to meet Naga, the corporeal representation of the earth's life force, played by performance artist Boychild, who confronts the pop avatar with the meaning of his earthly existence. Ultimately, he is visited by the spectres of his parents, covered in sea spume, fish and oceanic vegetation, who serve as representatives of a generation responsible for the over consumption of natural resources that has resulted in the earth's extinction.
There's a word I'm trying to remember was originally shown at the 2016 edition of the Berlin Biennale, projected on a tourist sightseeing boat that travelled up and down the Spree River for the duration of the exhibition. Boychild, inhabiting the role of Naga, the river serpent, performed live on the top deck of the boat, which was transformed into a twisted approximation of a ruined earth. This marked the first time that Arunanondchai and Gvojic collaborated on a project from start to finish, and serves as a continuation of collaborative partnership that started in 2013.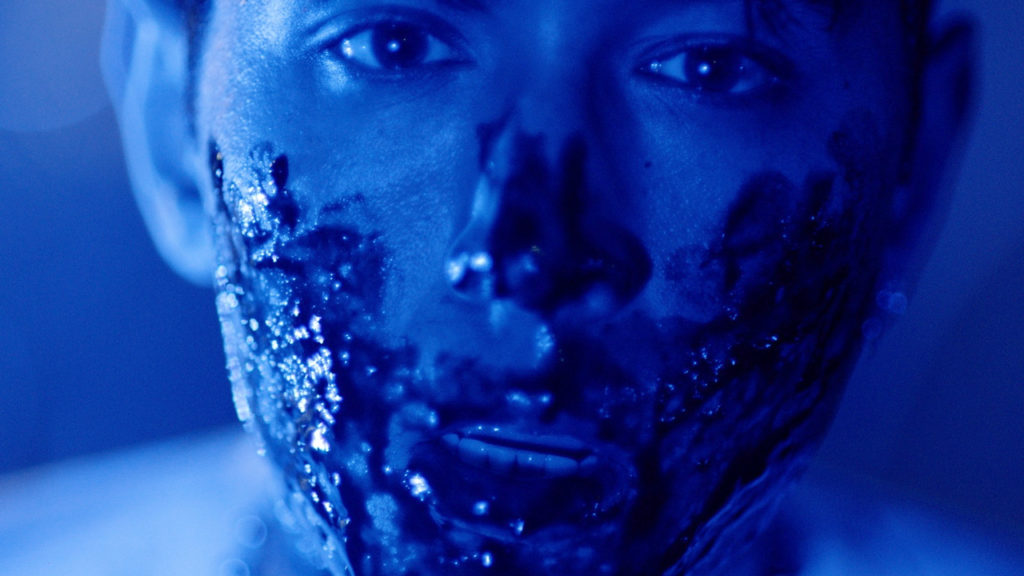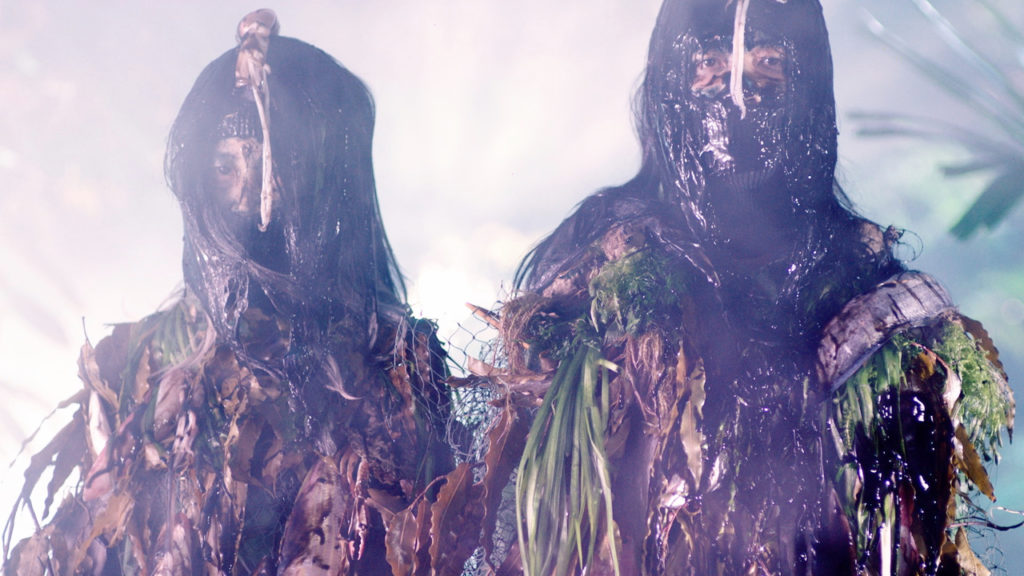 For more information about Yen Tech and his music, visit the SVBKVLT Bandcamp and follow him on Instagram.
Watch next: Galya Bisengalieva reflects on environmental calamity with 'Moynaq'