A 30-minute techno and ambient session from the studio of the multidisciplinary artist.
Over the past 15 years, Russian-born Dasha Rush has become one of techno's most interesting multidisciplinary artists. On record, she has explored liminal dream states on 2015's Sleepstep for Raster-Noton, while her live audiovisual performances have examined the continent of Antartica and, on 2019's Aurora Cerebralis, the pathways of the human brain.
In this episode of Patch Notes, Rush records a 30-minute performance in her studio that covers the full range of her musical style, moving from bleepy, minimalistic techno through warmer dancefloor sounds before finishing on an emotive ambient note.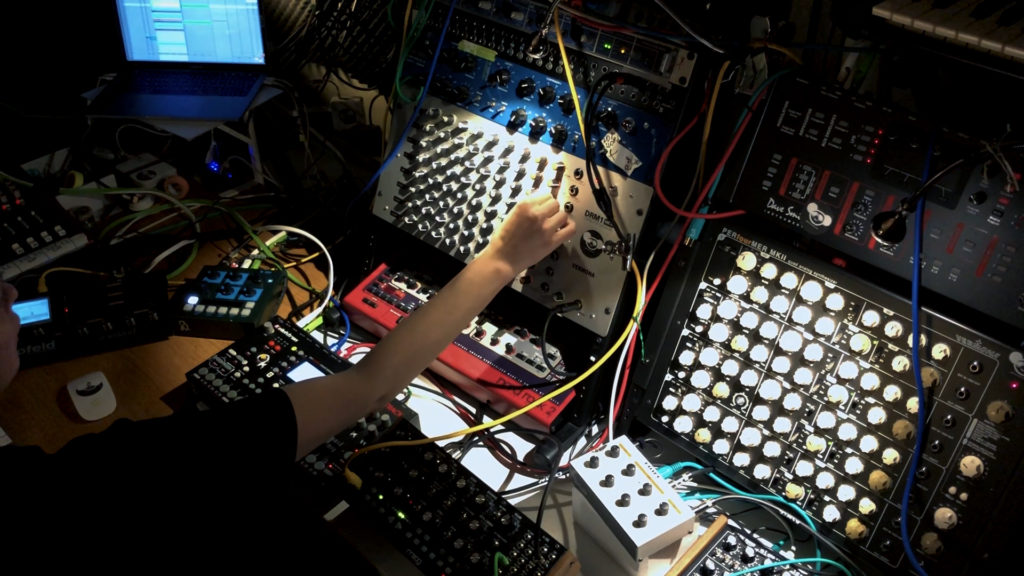 The performance makes use of a number of modern classics: Vermona DRM MK2, Roland AIRA TR-8 and TR-08 for rhythm, as well as Elektron's Octatrack and Digitakt for additional percussion and samples. Synths used include a Waldorf Blofeld, Moog Mother-32 and a MAM MB33 Retro, run by Doepfer's Dark Time sequencer.
"MAM is sent to Make Noise's Echophon (out of the video frame, as I could not move my rack closer) for audio processing and further send to OTO BIM, so as Mother-32 dry audio goes via OTO BIM first," Rush says.
"Further, it goes to the mixer via Eventide Space on pre aux sends, panned so the Eventide goes to the left return channel pre FX send, but the right channel return adjusted differently, so it creates asymmetric audio processing slightly. A mix between the semi-dry impulse and completely wet (processed)."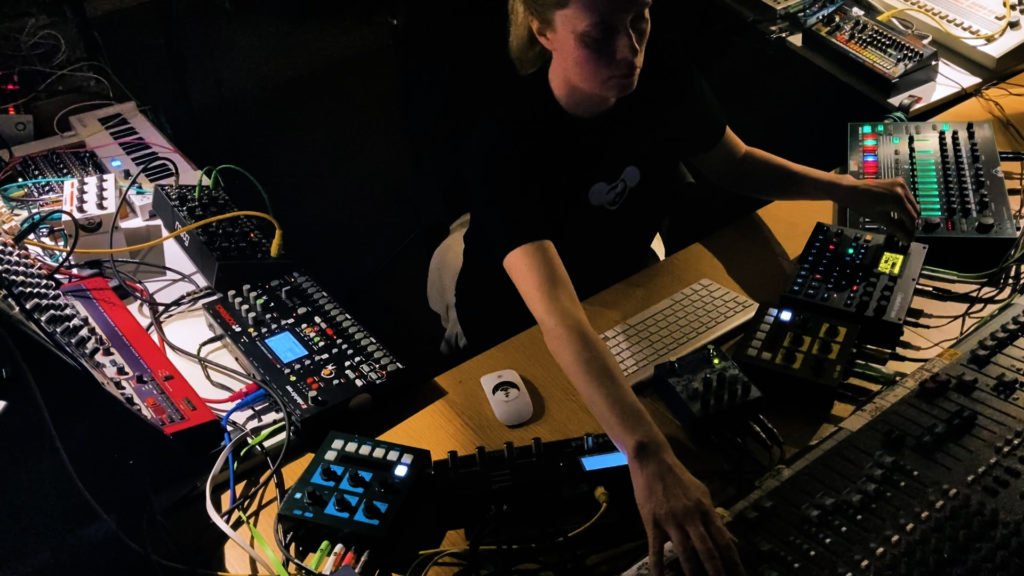 Find Dasha Rush's Fullpanda Records label at Bandcamp.
Watch next: Patch Notes: Imogen TV