Check out the space's inaugural event, 'A Decade of Seoul Parties 2010-2020', which aims to raise awareness around Seoul's under-threat nightlife legacy.
onit.life is a new virtual art and club space from digital media studio Nose Studio and Seoul Community Radio. Designed to "fuse electronic music culture with the limitlessness of online gaming", visitors to the space can take control of first-person avatars to explore a densely populated 3D-rendered world.
SCR and Nose Studio will open the space with 'A Decade of Seoul Parties 2010-2020', a multimedia virtual art installation celebrating Seoul's incredible club culture while highlighting aspects of it that are under threat and are essential to preserve. The exhibition will include photography from fixtures of the Korean club scene, including Stillm45, Hansy, Kaipaparazzi, Hyunkeem, Chosen1 and Sung1, and tracks from 15 Seoul producers, as well as mix to mark the launch from veteran Seoul artists DJ Conan.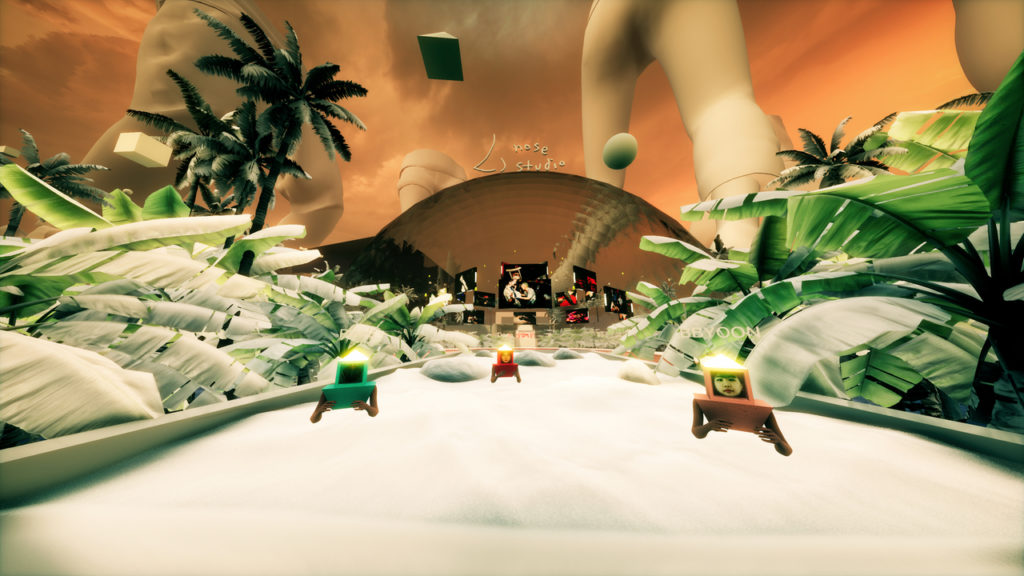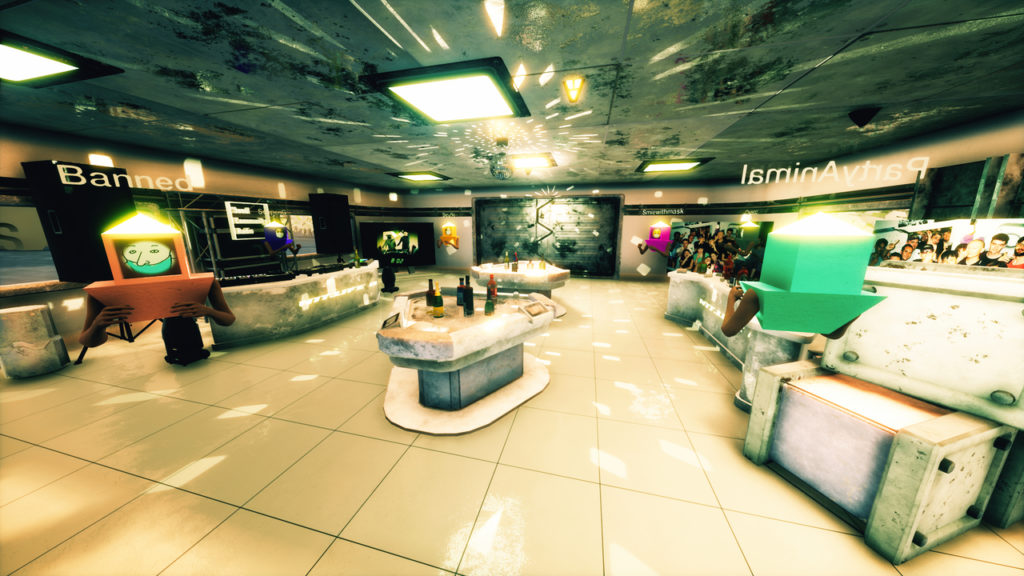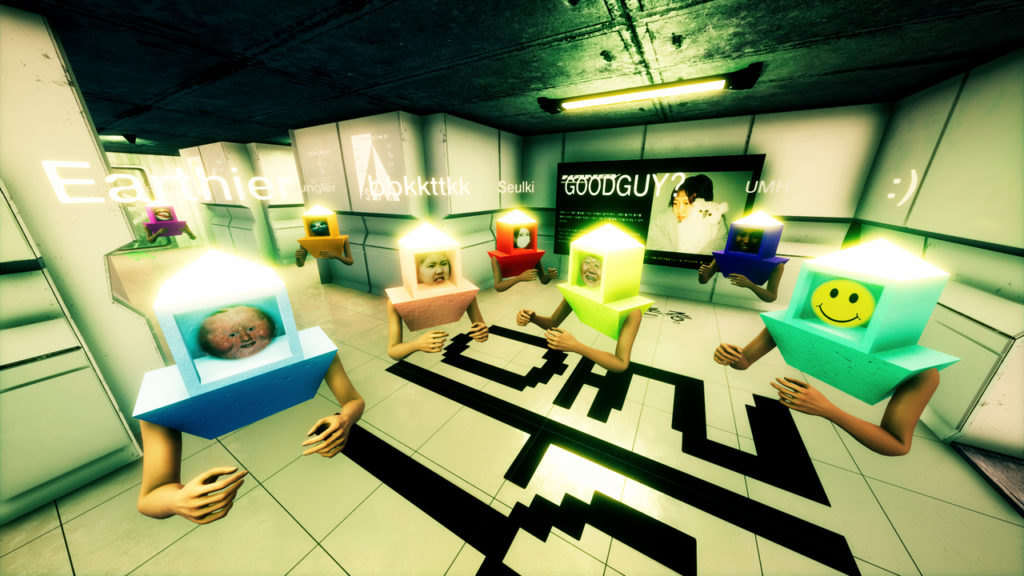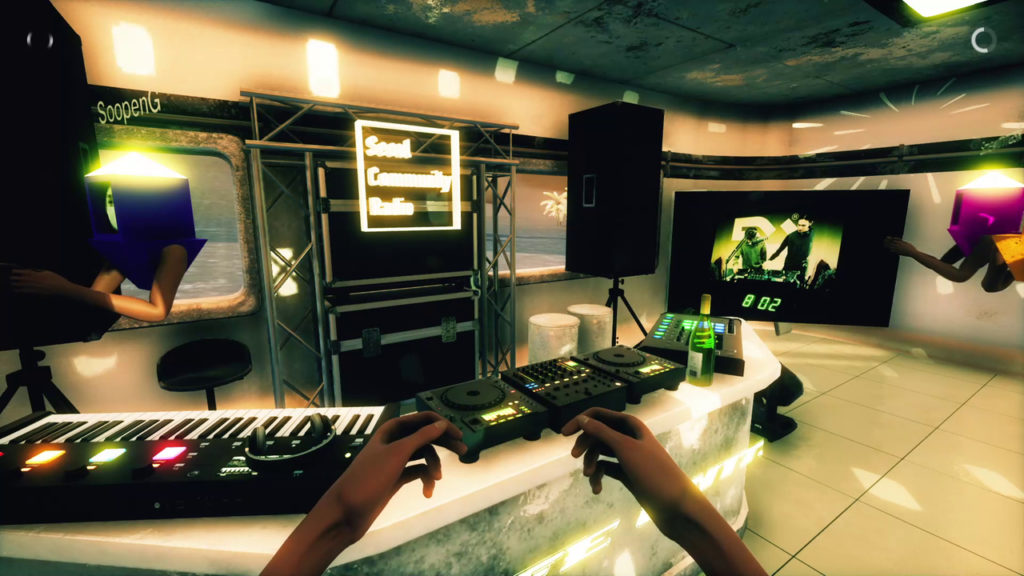 "With the physical club scene facing a triple-threat at this time from Covid restrictions, a lack of government financial support and negative societal perceptions, we wanted to create something that was a type of time-capsule of all the positive contributions the community has made to Korea's reputation as a nightlife destination of note," explains Seoul Community Radio co-founder Richard Price.
'A Decade of Seoul Parties 2010-2020' will run for one week in onit.life, which opens its doors today. The space is accessible via common browsers with a max viewing time of 15 minutes, restricted due to server costs. The event is fully free of charge and those who have enjoyed visiting the world can choose to donate on exit to empower further similar community led virtual projects.
The creation of onit.life was supported with funding from travel platform Trippin and Tommy Jeans as part of their 'Music Takes you Further Campaign' which supported artists in five countries to create a project that will make a difference in their communities.
You can find Nose Studio on Instagram. For future updates about the program at onit.life, you can follow the space on Instagram.
For more information about Seoul Community Radio, you can visit their website and follow them on Instagram.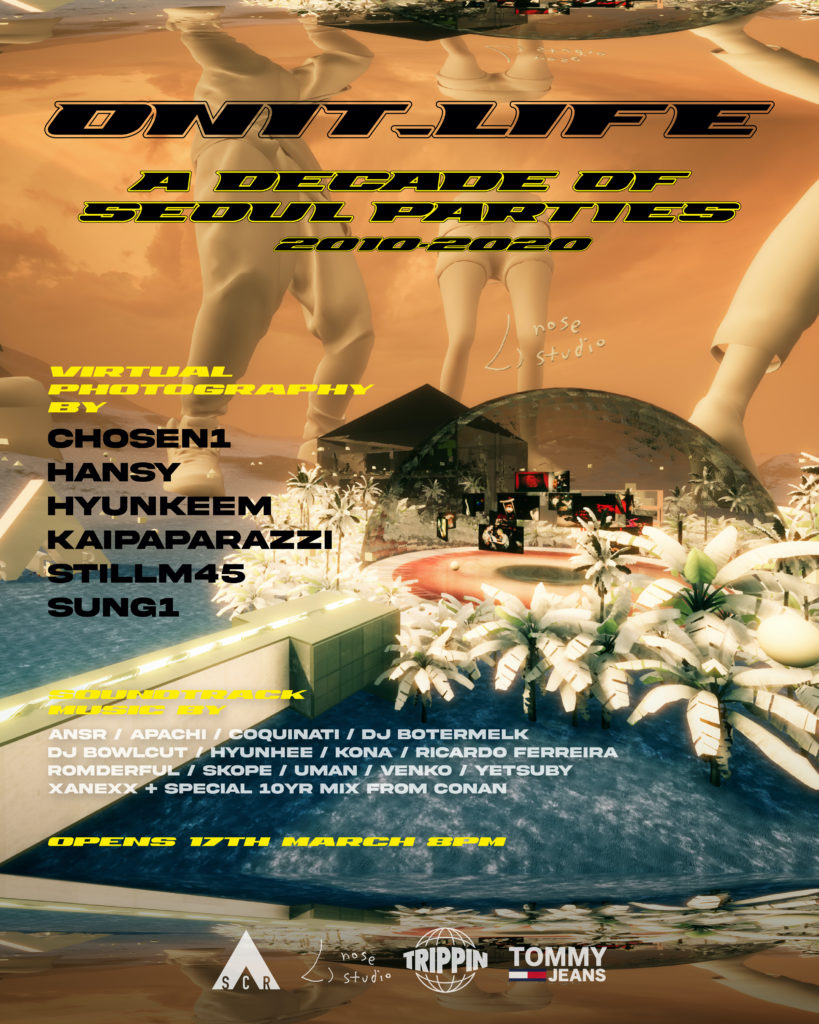 Watch next: Novas Frequências x Fact – Mexo – rragrfrRrr