Filmmaker Michael England draws inspiration from Orson Welles and Henri Cartier-Bresson for the stunning video.
Stubborn Heart, the electronic soul duo of producer Ben Fitzgerald and vocalist Luca Santucci, are back with their first music in eight years. Made Of Static follows on from their critically-acclaimed, self-titled debut, bringing Fitzgerald's ornate productions and Santucci's yearning vocals into darker, heavier territory. Despite having spent the last few years honing the 10 tracks that appear on the record, the more ominous tone of Stubborn Heart's new material arrives perfectly placed to soundtrack the claustrophobia and anxiety of life under lockdown.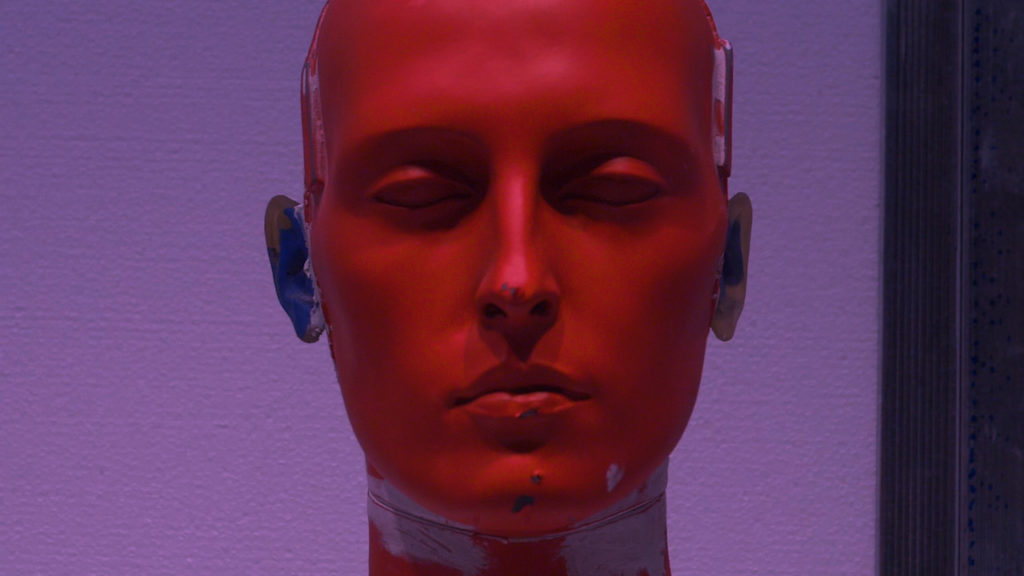 Album opener 'Talking Gold' fully embodies this tension, pairing chilly synthesis and clattering, insectile percussion with Santucci's bleeding-heart croon, a sadness that filmmaker Michael England draws on for the track's stunning visual. "Michael England's video for our first single 'Talking Gold' is a companion piece to the video he's made for our second single, 'Against The Tide'," explains Santucci. "Whereas that one is black & white and shot during the day, this one is nighttime and in glorious technicolor. The colours are luminous and vivid and really bring the song to life. It's gorgeous to look at."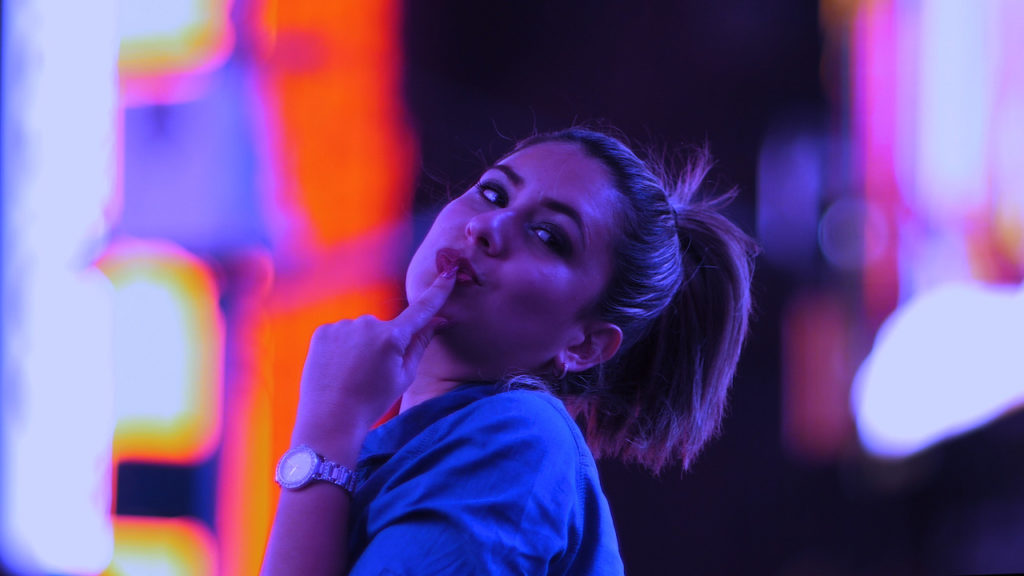 "He picked up on the song's theme of sleeplessness and uses it to remind us what it feels like to be out after dark, a distant pleasure during these foreboding times," Santucci continues. "Me and Michael both need the night's misgivings to inspire us to do what we do, so I'm grateful to him for turning my somewhat sombre song into an altogether more uplifting paean to the nocturne." Comprised of footage taken by England between 2018 and 2019, the video moves between neon-lit snapshots of New York in full swing, a strangely nostalgic sight in 2021. Taking quotidian footage of street prophets, soldiers, buskers, police and pedestrians, England elevates the imagery of the everyday into something altogether more poignant.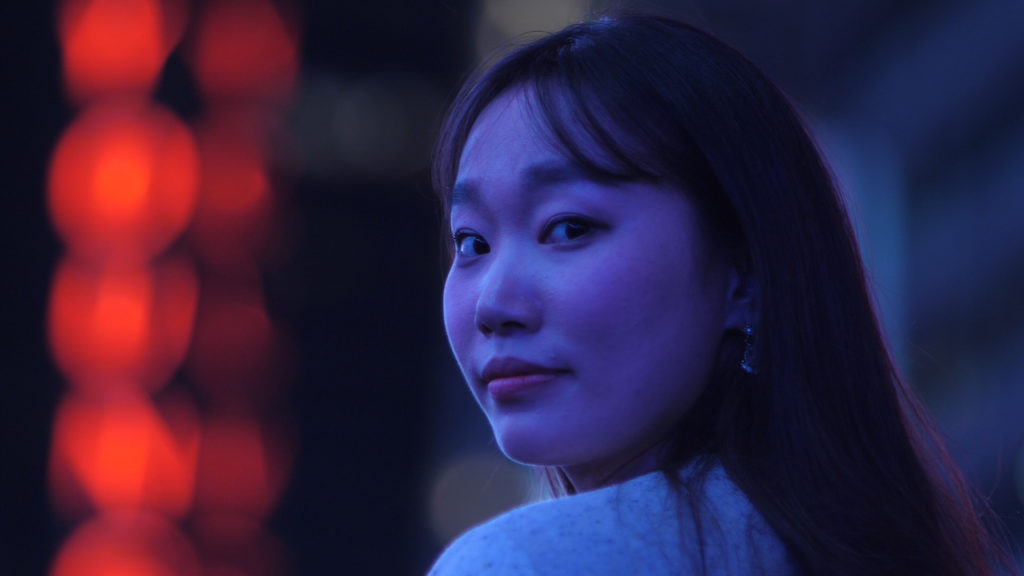 "Seeing NYC grind to a halt as the pandemic took hold was indeed a sad sight," says England. "It's a place that feeds on interaction and movement and is somewhere that truly celebrates the multiplex of diversity. These videos serve as a reminder of what the city is all about. They fall somewhere between Orson Welles' notion of the 'divine accident' and Henri Cartier-Bresson's concept of the 'decisive moment'. I am looking for the lines and gaps of interplay, to weave an evocative and emotional journey between the conscious spectacle and that of the voyeur; hopefully casting light back on some of the intimate moments of portraiture that take place everyday within the city."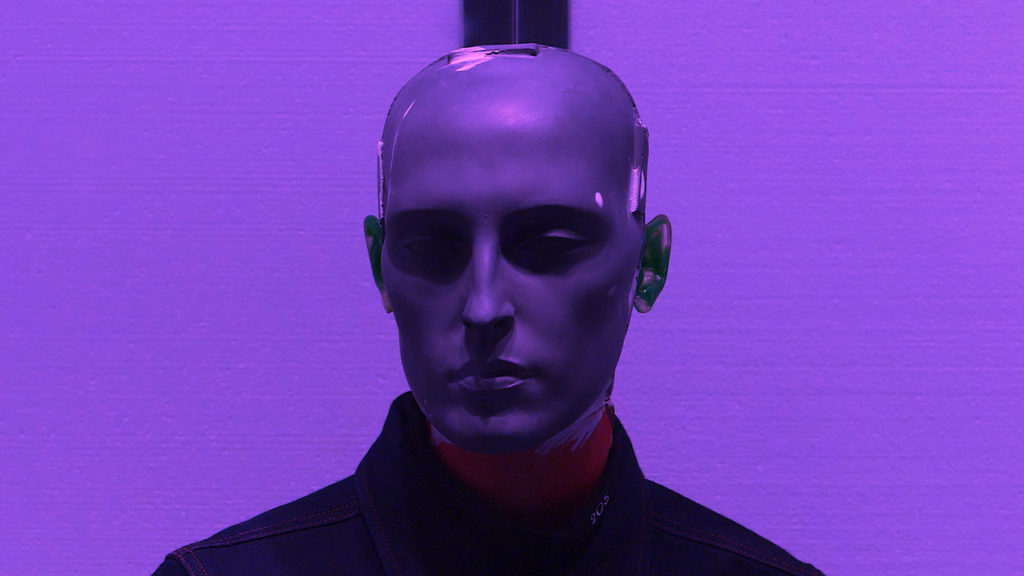 'Talking Gold' is taken from Made Of Static, which arrives via One Little Independent on June 4. You can find Stubborn Heart on Instagram.
Watch next: Ice_Eyes illuminate a petrified human assemblage in 'Endless Clicks'