One of 24 artists contributing special one-hour shows responding to ecological calamity and the urgent need for action against climate change.
"Climate change and waste management is the challenge our current and future generations have to face urgently," insists Chevel. "We are guests on this planet and we need to remember that. Putting climate change as a central matter of current and future political investments means being more in harmony with what gives us life." Alongside filmmaker Lorenzo Marzi the producer, DJ and Enklav. founder has contributed an hour-long, audiovisual contribution to Reform Radio's special 24-hour Earth Day broadcast. Featuring 24 international artists from across the globe, the stream kicked off at midnight Wednesday – you can lock in to the remainder of the live stream here.
Each artist has been tasked by the Manchester-based platform with contributing an hour long show responding to ecological calamity and the urgent need for action against climate change, with each show exploring themes and ideas relating to the environment and the climate movement through music and sound. Each artist will also produce a short video to accompany the broadcast that documents their locality, as well as their thoughts and actions regarding climate change.
According to Reform Radio, "the curation of the lineup had a focus not only on showcasing international perspectives, but also of those who are currently active in the climate action movement in the music industry. This includes France's Solar Sound System, pioneer of the sound-systems powered only by renewable energies, a solar powered web-radio and a music label that plants a tree for every copy sold of their release." Other artists featuring during the special broadcast include DJ Bowlcut from South Korea, Equiknoxx's Bobby Blackbird from Jamaica and Odete from Portugal. Check out a full list below.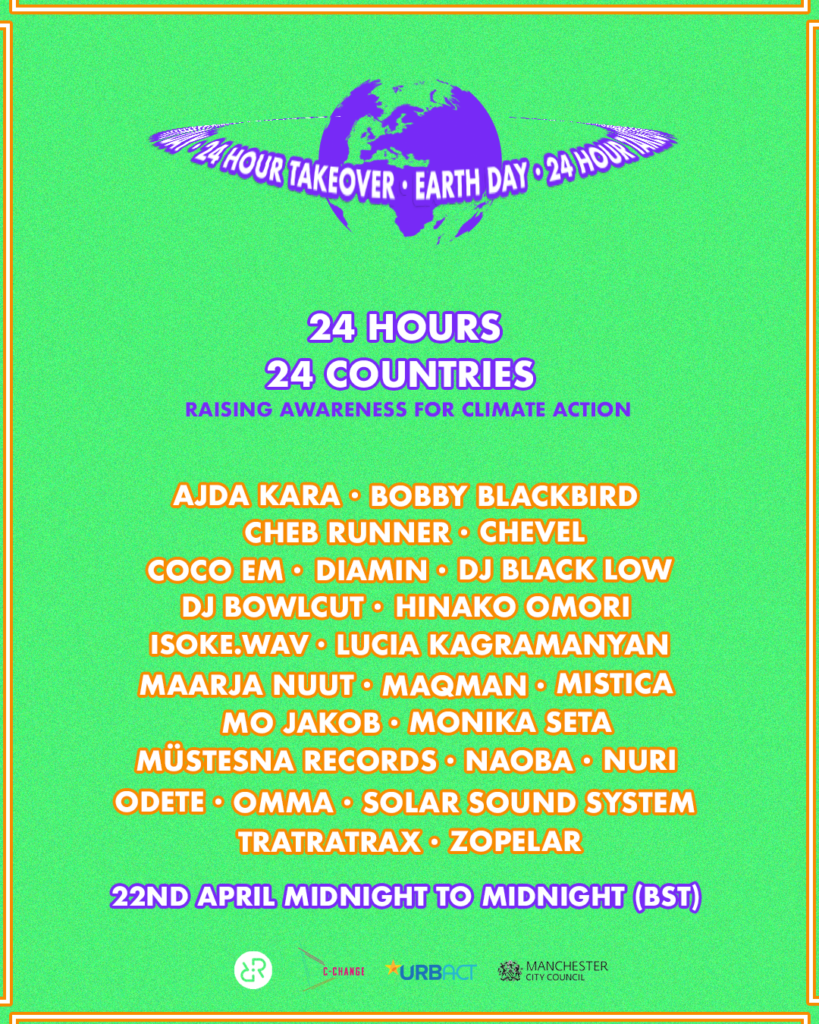 You can tune in to Reform Radio's 24-hour Earth Day broadcast here. For more information about the platform you can visit their website and follow them on Instagram.
Watch next: Patch Notes – Jas Shaw