A remote audiovisual collaboration that creates "a sense of an altered corporeal reality".
In the wake of the pandemic, choreographer Dana Gingras, founder of Montréal-based multimedia dance company Animals of Distinction, found herself unable to work on the kind of large-scale audiovisual dance works showcased at festivals such as CTM. In response, Gingras conceived Jump Cut, a six-part cable-access-style web series of remote collaborations between multidisciplinary artists from around the world.
In the second episode of Jump Cut, available to view above for a limited time, Gingras teams up with Montreal musician and producer Marie Davidson and Paris-based Canadian video artist Sabrina Ratté. The 25-minute piece imagines the body as a living sculpture, as the minutiae of Gingras' body movements are morphed back and forth between a virtual body animated by Ratté.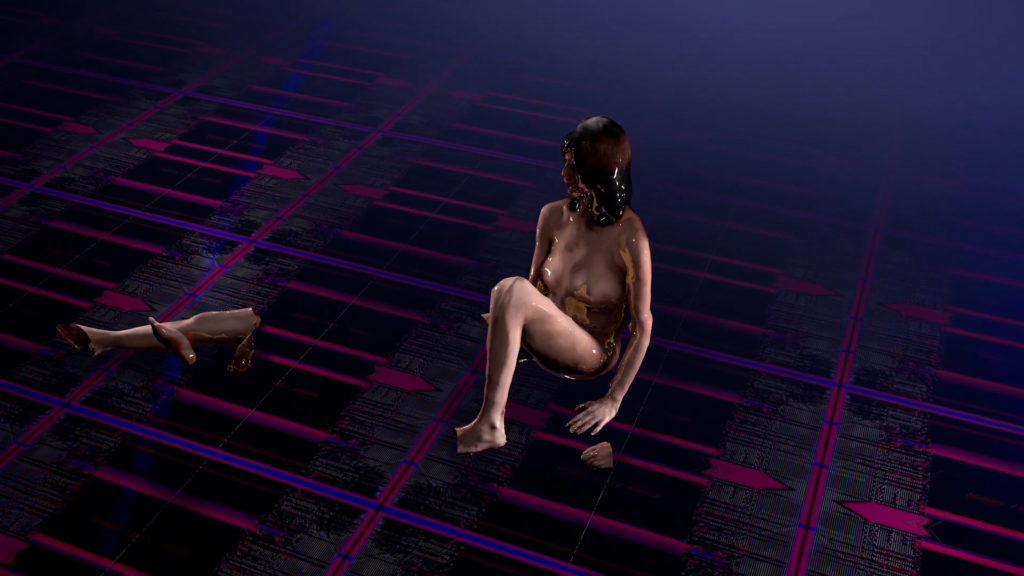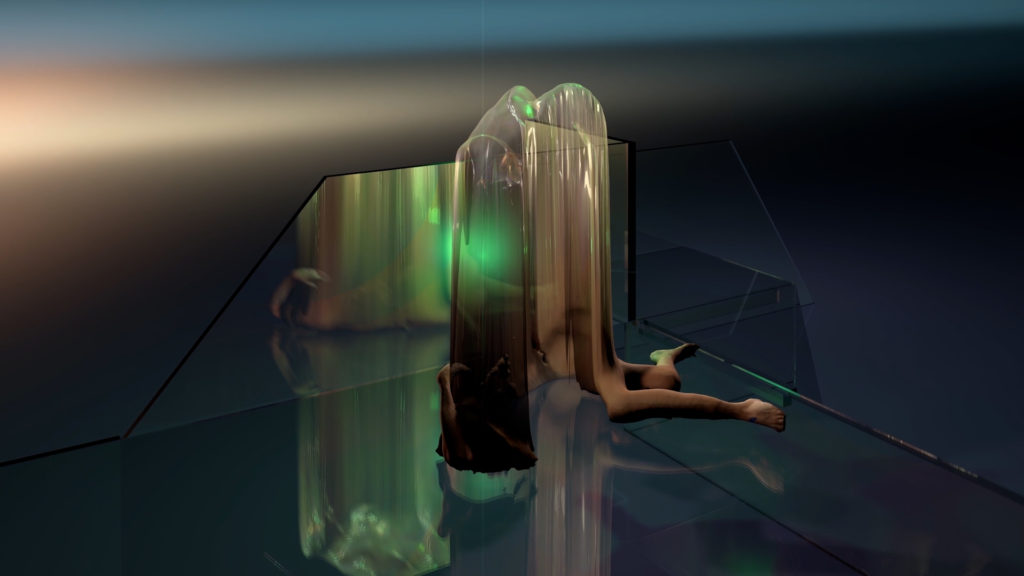 Davidson's soundtrack shifts shifts from crystalline ambience through trance-like chords and thumping industrial beats, as Gingras' avatar is chopped into pieces and deconstructed into tiny digital fragments to create "a sense of an altered corporeal reality." The performance was first premiered as part of Mutek Montreal's 2021 Barcelona/Buenos Aires online edition which took place from May 3 to 9 this year.
Gingras, Davidson and Ratté discuss the ideas behind the collaboration in a behind-the-scenes video, which you can watch below.
Credits:
Concept & performance by: Dana Gingras
3D animation by: Sabrina Ratté
Music composed & recorded By: Marie Davidson
Mixing: Pierre Guerineau
Mastering: Jesse Osborne-Lanthier
Set Design: Alex Hercule
3D Scans & Photogrammetry: Yannick Grandmont
Jump Cut conceived by Dana Gingras
Jump Cut produced by Animals Of Distinction
Co-commissioned By:
CTM Festival Berlin & Cine Qua Non Media
Created with support from Canada Council For The Arts, Conseil Des Arts Et Des Lettres Du Québec & The Secretariat for Relations with English-speaking Quebecers
Watch next: Artist DIY: Dana Gingras