A documentary by Mia Zur-Szpiro that tells the story of some of the key women working in India's electronic music scene.
In October 2018, filmmaker Mia Zur-Szpiro travelled to India where she immersed herself in the country's electronic music scene. Zur-Szpiro had been contacted by a promoter, Aneesha Kotwani, who had seen her previous work documenting music scenes around the world and suggested she come to the country to document the scene there. The result was Desi on the Dancefloor, a documentary that tells the story of some of the key women working in India's male-dominated electronic music scene.
Filmed across several months, the documentary primarily follows the story of Kotwani and Anu as she comes to India on tour and visits the country for the first time, and features interviews with other women artists in the Indian scene, touching on themes of mental health, spirituality, overcoming racial and patriarchal prejudice and the impact music has had on their lives.
As with all electronic music communities across the world, the Indian scene has been hit hard by the pandemic, while the country as a whole is currently dealing with the impact of a devastating second wave of the virus. "Initially I was unsure about whether we should release the film during this time, but then I thought that actually it would be a great opportunity to use this film to raise money for organisations helping with the Indian crisis, as well as putting something out that is positive and creates celebration of the culture and artists there during such a time of despair," Zur-Szpiro says. 
In the interview below, Zur-Szpiro offers some insight into the making of the film, discusses the impact the pandemic has had on the film and India's scene as a whole and shares information on how you can help people in India who have been affected by the recent second wave.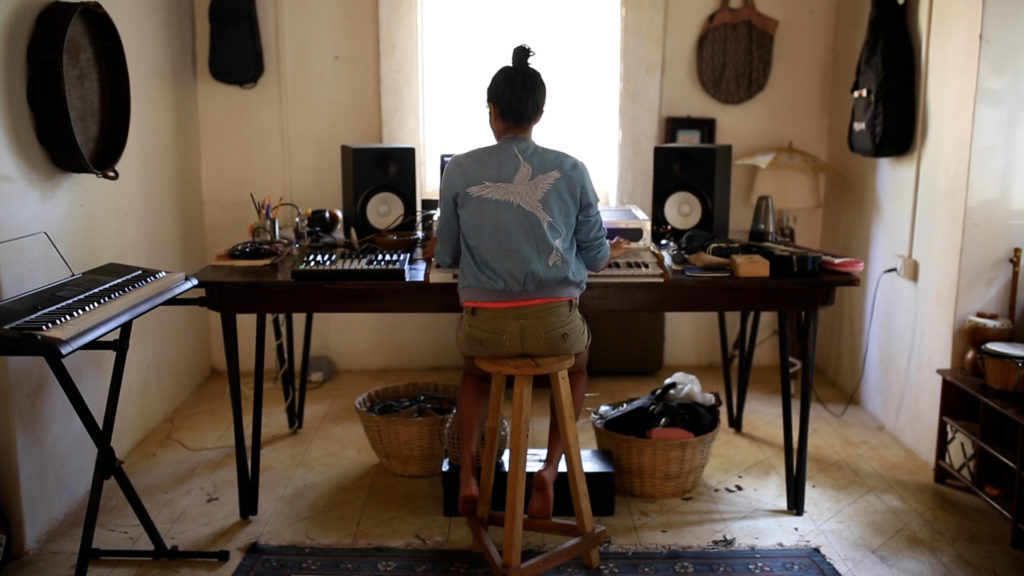 What inspired you to make this documentary?

One of the women in the film, Aneesha Kotwani, founder of WAVLNGTH, actually was the one to reach out to me in 2018. She had been following my work of documenting global music scenes and she got in touch to tell me more about the Indian scene and that I should come to India next to document the scene there. I was instantly so interested to first learn about her and the work she does as a promoter and cultural curator at the heart of India's electronic music scene. For me hearing about this young woman at the forefront of building an electronic scene in India, in a society which has always been conveyed as highly patriarchal, was immediately so impressive and intriguing to me.

Even before diving into all the music of the scene, I wanted to learn more about her and what it's like being a woman doing what she does out in India. I think music documentaries are always so quick to focus on the music artists, labels, parties – the shiny stuff, but there are so many people who make up a music scene and play core roles. Their stories are so rarely captured and told, especially the many women working behind the scenes, innovating, persevering and creating. So as well as wanting to go to India and learn about musicians and the sounds there, I wanted to learn about Aneesha and other women hustling hard to even make it possible for a scene to exist!
The film sort of developed from there, starting with going out to meet Aneesha and document her story, then the other amazing women I met and featured, who are all doing great things for music in India. As you will see in the documentary I focus almost primarily on women who have built something in the wider scene and are community focused, not just performers. Each of these women are so inspiring to me, they've battled a lot, created amazing platforms, positive impact, challenged norms and clearly have so much passion for what they do.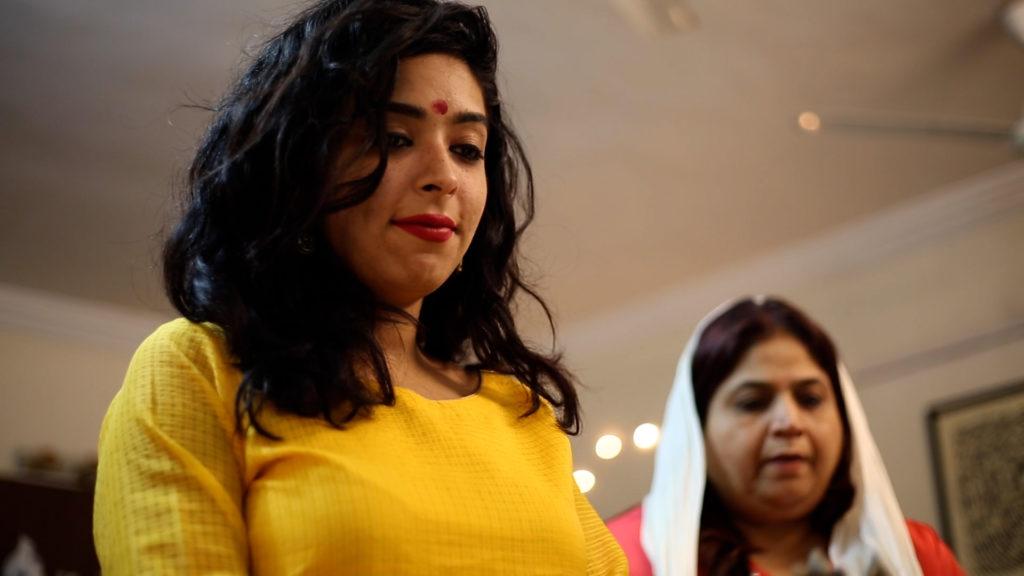 How long did filming take?

I first went in October 2018, flying out with the British-Indian DJ anu as she embarked on a tour and to visit her motherland for the very first time. That was an amazing honour to capture Anu's journey to her homeland, there were a lot of emotional moments and we became good friends :) She played in Mumbai, Bangalore and New Delhi, and we were on the road together with Aneesha who was running the tour. We had a proper little sisterhood, the three of us, which was special.
I then stayed out after anu went home for another month, in Mumbai, New Delhi and also Halfong in Assam, diving into different sub-scenes. I then had to go home for a month because I was reaching a burnout. I'd been on the road for 7 months straight without a break, going from country to country, project to project and I was feeling mentally and physically drained. It never really gets spoken about how intense making a documentary abroad actually is, especially when you do it all by yourself, which is what I was doing. You are throwing yourself into new cultures, uprooting, moving around, languages you can't speak, doing it all alone, immersing yourself in other people's lives and stories, creatively directing, whilst also carrying around and using all the equipment, it's a lot! I love it, but it's no joke. Documentarians are hardcore.
I could feel myself needing a break and I decided to give that to myself and take care of my health and restore my energy (which also ended up being a big theme of the film and what a lot of the women spoke about). So I went home for a month, rested up, spent time with family and friends and then flew out again for New Years. It was the best decision I made! I went back out with a lot of fresh energy and spent another month going around the country filming, before coming back to London at the end of January 2019.
For various reasons it has taken some time to finish the film but I am super proud to put it out today and it feels timeless. Everything people say still resonates so powerfully because it focuses on their journeys, their visions and forever relevant themes. Shout out to my amazing editor Sophie Misrahi, who I absolutely loved working with and got my vision and focus for the film instantly.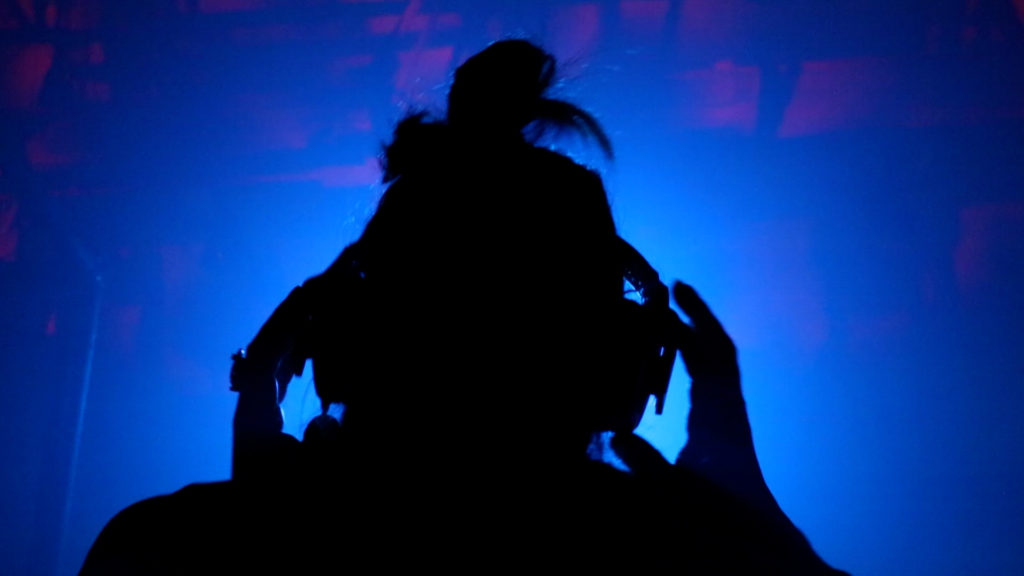 Where in India was the documentary filmed?
I spent a good chunk of my time in Mumbai, where Aneesha is based and where there is so much going on. The main arty area Bandra reminded me of cross between Tel Aviv and Berlin with lots of local Indian flavour. Highlights were the several pop up raves at Famous Studios – a huge studio used for Bollywood films, which promoters, including Aneesha's WAVLNGTH, Drop The Needle, Milkman, and Disrupt started to take over to throw parties at night. Those were some of my favorite nights. Proper pounding concrete wall vibes. I also loved going to the different SOCIAL venues across the country, where I also got to spin myself hosted by KRUNK, in Mumbai, New Delhi and Bangalore. Each an intimate and really well visually and socially curated space with different events and local talent.
I also spent quite a bit of time in Dharavi, a large slum (essentially its own town), in Mumbai. There is a massive wealth and caste divide in India and so also wanted to capture music from there too, which I got to do through the amazing Dharavi Project, a youth hip hop initiative run by the wonderful Dolly Rateshwar. I was lucky to also do a workshop with the kids and play for them which was so fun!

My favorite experience of the whole trip, however, was going across the country, taking a long flight and then an 8 hour car ride deep into the luscious green hills of Assam to go join the Bass Foundation Roots Soundsystem as they travelled in their red van to put on a soundsystem rave in the middle of Haflong's mountains with local musician and community leader, Daniel Langthasa. The couple behind BFR Soundsystem are some of the most inspiring people I've met and seeing the way they fuse music, dance, people's politics and bring the sounds of reggae and dub to a village that had never heard it before, but whom resonated with its message so strongly, was so powerful and will stay with me forever.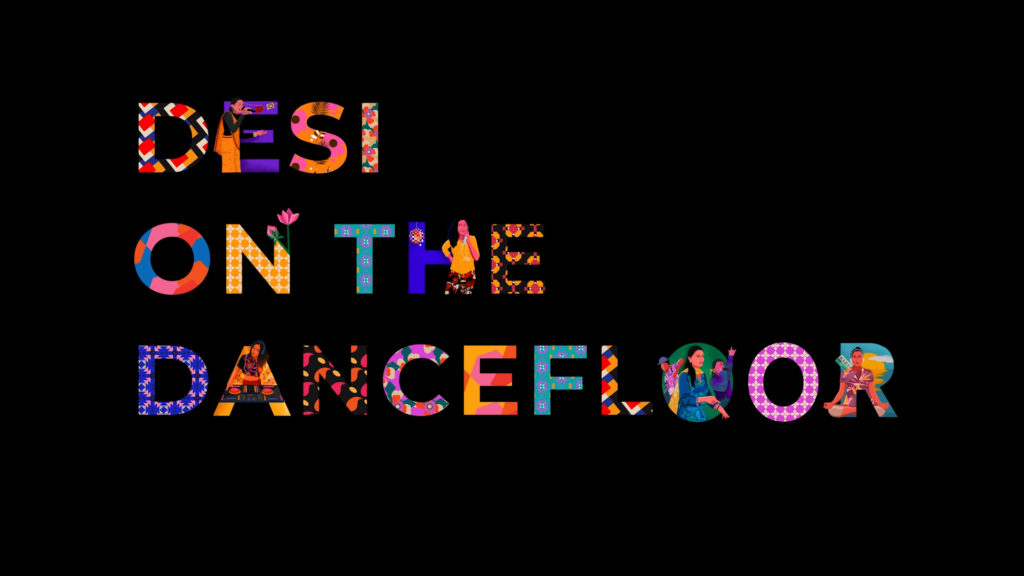 How do you feel the Indian electronic scene differs from that of Europe?
Something that people spoke about a lot is the natural competitiveness that exists in the scene because of how small it still is. Essentially if two events happen on the same night, it creates this real tussle as there aren't really enough people in the underground scene to be able to fill out two large events in one night. So that can be quite a stress for promoters and whilst people try to work around each other, some of the people I spoke to definitely spoke of the need for more unity and cohesiveness to support one another and work together. It's definitely a growing scene and more and more people and platforms are doing great things, which is really exciting.

There has been a huge rise in the number of female producers and DJs then when I was there in 2019, when there were very few. I've kept in touch with the scene and have since seen such an increase in Indian women releasing music. The label Krunk Kulture is doing awesome things supporting a lot of them on their compilations and lots of artists have radio shows on boxout.fm for radio. Platforms like Wild City and shesaidso India have also played an instrumental role in increasing the number of women in the scene through workshops, mentoring and creating collectives, such as coven code.
I'm also super proud that the whole soundtrack of the film is 100% female Indian producers. It was something I had wanted to do from the start but was looking tricky, but then in between filming and finishing the edit last year, more and more women started popping up and releasing amazing music and we got to feature so many of them on the soundtrack. The title design is also by an Indian woman, the artist Varshini Ramakrishnan. I loved her illustrations and commissioned her to create drawings of each of the women featured in the film, which she then embedded into the title!

In general just like Europe, there is a large array of promoters, producers and subscenes for electronic, hip-hop, bass, afro-leaning sounds. There is so much going on and a clear love of music and dancing. Music and dance is a huge part of Indian culture traditionally and you can see that natural affinity for it now manifesting in newer generations and modern sounds. It's just a case of the scene growing bigger and bigger!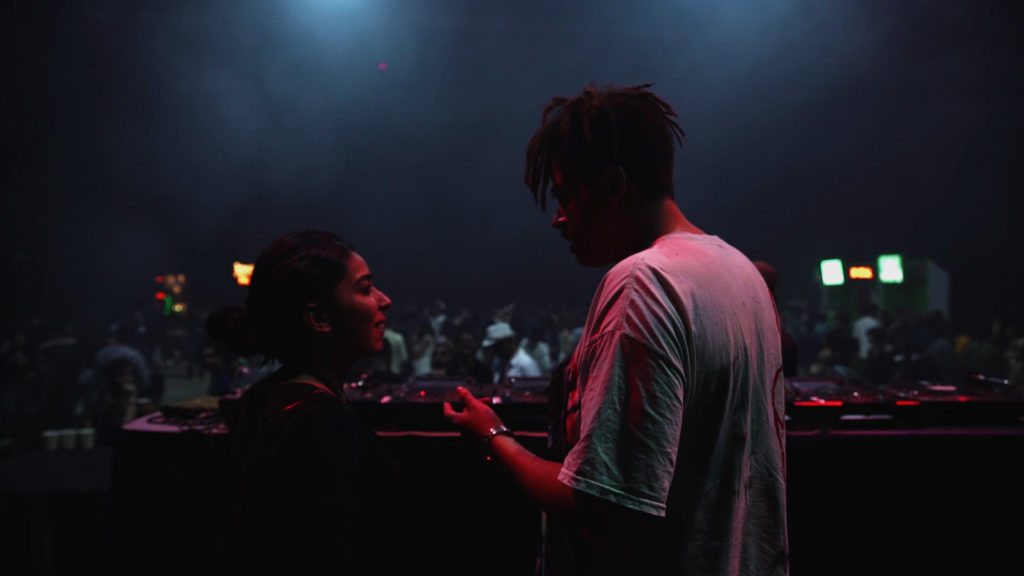 Over the past few years, clubgoers in Europe have become more accustomed to seeing artists from China and Africa booked at festivals due to the popularity of labels like SVBKVLT and Nyege Nyege, while Indian artists don't seem quite as well represented here. Do you think the country's electronic scene is overlooked by the world as a whole?
It's a really good question and I would say yes. I think there is an immense host of talent in India that doesn't get represented as much over here. I don't know if it's because scenes in China and Africa especially have really forged their own genres and dance sounds, whereas in India you wouldn't necessarily listen to an Indian electronic artist and get an instant idea of it being localised in India. You get techno, dubstep, bass, all sorts, I'd say hip hop has the most distinct sound because of the vocals. So I think sometimes the UK and European scenes need to check that they aren't only interested in artists from abroad when they sort of fill an 'exotic' or 'foreign-sounding' category, but also because they recognise these producers and DJs to just be sick artists.

I think we'll start to see more change soon as you have people like Aneesha doing amazing things to connect the Indian and UK/Europe scene, as well as labels like Krunk Kulture really trying to rep local artists and Magnetic Fields, which is one of the most regarded electronic festivals in India and the world, drawing in lots of people from afar who then get to see loads of local acts. This is all obviously dependent on what travel looks like post Covid and also as we try to become increasingly environmental. 
I think the more these promoters and labels continue to reach out to and create cross cultural collaborations, the more Indian artists we will be seeing around the world!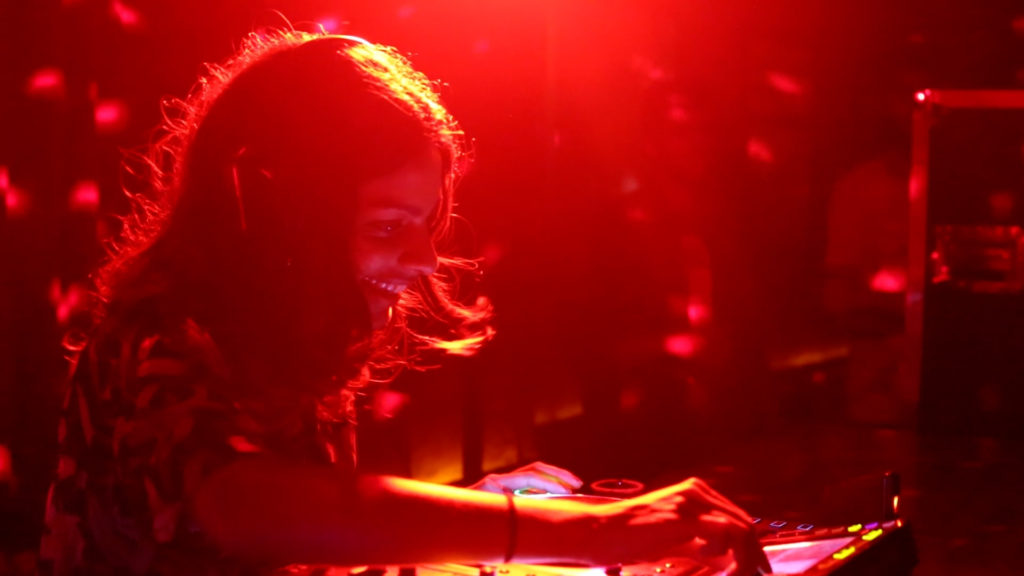 Since the documentary was filmed, the pandemic has had a devastating effect on the country. Do you know how this has affected the electronic scene, and what challenges do you think it will face in the next few years?
It's obviously an absolutely heartbreaking situation that is having, and will continue to have, a devastating impact on all parts of Indian society. I felt that Aneesha would be much better placed to answer this very personal question, so these are her words:

"I think working as a music professional in the independent, electronic and underground music scene in India has always been a tough ride, as you are always overshadowed by the commercial music industry. So when you're looking for brand support, they are mainly looking for numbers and in this process you keep seeing the bigger players getting the opportunities, or if you are mates with the marketing head. The government doesn't offer any kind of funding for electronic music initiatives except for British Council India (which might I add are super difficult to get hold of). So things were tough pre-Covid and were tougher for all of us during the pandemic.
I think over the next few years, some of the challenges we are going to face include Indian artists not being able to work towards their plans of International touring which a lot of them aspire to achieve as a music career target. The pressure of getting a good label deal for music releases as they are also inundated with so many emails as all artists have got right now is time to make music. And when it comes down to releasing independently, there is no capital to put out work because of the pandemic financial backlog. This ends up having a ripple effect on the entire team – you end up having no money for marketing, PR and whatever else is required to push the release after making it.
I hope promoters don't end up losing their vision of what they want their parties to convey and get into the rut of making money because of all the time lost. I am even questioning if I want to do events anymore because the pandemic has really made me think deeply about working on value-creating projects that can create an impact. I don't know if smaller companies will be able to hire because of not much income made during the pandemic, so there will be a bit of pressure on the companies as well as those looking for a job.
I can't foresee much except these few things that come to mind because the one thing the pandemic has taught me is to take one day at a time. I am only hoping that if we put our heart and soul into our work, that we will be looked out for and things will turn. It's going to be a testing time, we will have to be patient, but we have to hold on to that hope."
I think something that I have always loved about the international underground scene, is that whilst it spans far-reaching continents, we are actually a very small and united community. The way music scenes show up for each other, whether it's things like raising money for people affected by disasters such as the Indian Covid crisis or for Beirut relief funds, or standing up for one another's rights like how the music community galvanised support to release the Palestinian DJ Sama Abdulhadi from jail. There is so much unity and power when the music community comes together and remembers that at the heart of underground music, is the need to unite, stand up, take action, break down boundaries and spread love.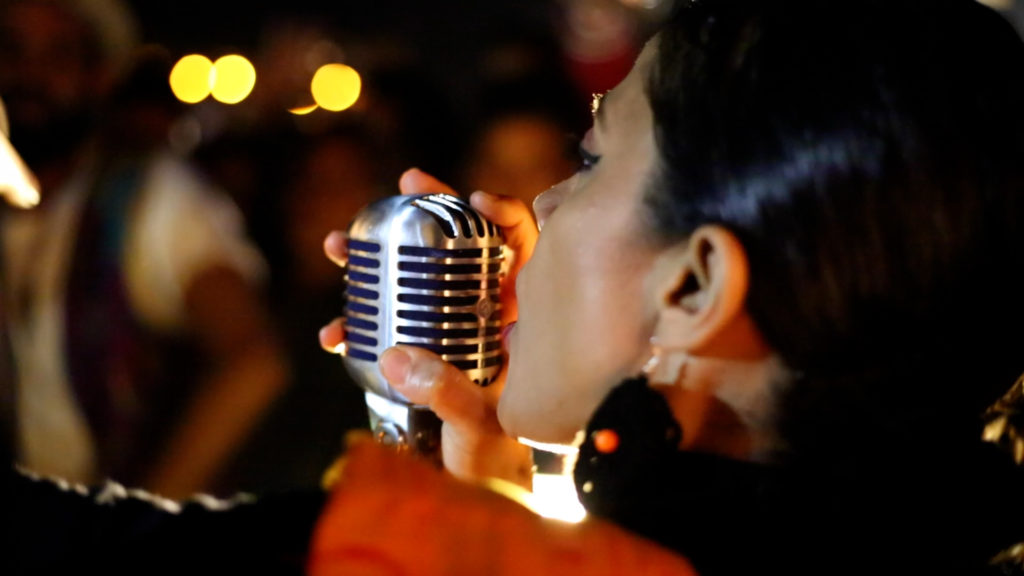 How can we help people in India affected by the pandemic?
Initially I was unsure about whether we should release the film during this time, but then I thought that actually it would be a great opportunity to use this film to raise money for organisations helping with the Indian crisis. As well as put something out that is positive and creates celebration of the culture and artists there during such a time of despair.
So Aneesha has kindly set up a donation page that is collecting funds to distribute to three main charities, which we would love everyone who can, to donate a contribution to. The charities include Hemkunt Foundation, which is helping hospitals by donating Oxygen cylinders and creating oxygen centres. Goonj, which gives out food ration and medical kits for the needy and Citta India, which is a Mental Health NGO providing free counselling for Covid patients.

Anu shared the donation page on her 4:3 takeover last week and we are also raising funds for it through a compilation myself and my Stamp the Wax team are doing in collaboration with the awesome South-Asian diasporic collective Daytimers, featuring all Indian and Indian-diaspora producers. All the proceeds are going to the fundraiser. Look out for the compilation dropping June 3 on Daytimers' Bandcamp!
So the fundraiser is basically a big pot for all music people to contribute towards supporting aid out there. Anything people can share is most appreciated. Also please support Indian music artists as much as possible! Stream and buy their music. Check out all the Krunk Kulture compilations, artists you can find on boxout fm and on the Wild City website.

Please do donate here and share!

Follow Mia on Instagram and Facebook