About
ABOUT US
Fact has been at the forefront of music and culture since its launch as a print magazine in 2003. It was developed into a digital platform in 2009 and has remained a vital voice in a crowded conversation by prioritising unique artists in its original video content and visual storytelling. Our venerated Fact mix series has highlighted the world's most vital DJs and producers since 2008.
Online, Fact has evolved into an audio-visual channel premiering original long and short form films and documentaries, covering A/V experiences, the creative processes of our favourite artists and emerging advances at the intersection of art, music and technology, created by our network of collaborators and produced by our in-house team.
Fact's video output boasts more than 50 million views and includes our long-running series Against The Clock, where a producer or DJ is challenged to create a beat in under 10 minutes, Patch Notes, which explores modular synthesisers and the art of making electronic music with hardware and Fact Live, a series of exclusive sessions from some of the world's most exciting artists. Our monthly Residency series also highlights the work of leading audio-visual artists such as Andrew Thomas Huang, Sam Rolfes and Cecilia Bengolea.
Fact is part of VF Publishing, alongside sister sites The Vinyl Factory, The Spaces, The Store X and Phonica.
MAGAZINE
In 2020, Fact returned to print as a new large format bi-annual magazine, beginning with the launch of the 280-page A/W 2020 issue in November. Featuring art direction by Zak Group, the first issue spans four covers: Kelsey Lu, Ryoji Ikeda, Pan Daijing and Kahlil Joseph.
Included in the issue is an extensive, career-spanning interview with Ryoji Ikeda by Ralph Rugoff; Kelsey Lu interviewed by Kimberly Drew and photographed by Campbell Addy with cover illustration by Lu's father Jerry McJunkins; Pan Daijing interviewed by Thea Ballard and photographed by Matt Lambert; and an exclusive 'artistic intervention' from Kahlil Joseph inspired by his BLKNWS project.
Also included in the first issue are features on Kampala's Nyege Nyege collective, Shanghai's SVBKVLT label, Russian A/V duo 404.zero and a feature on whether virtual club spaces are the future of raving or just a brief diversion brought about by the coronavirus pandemic.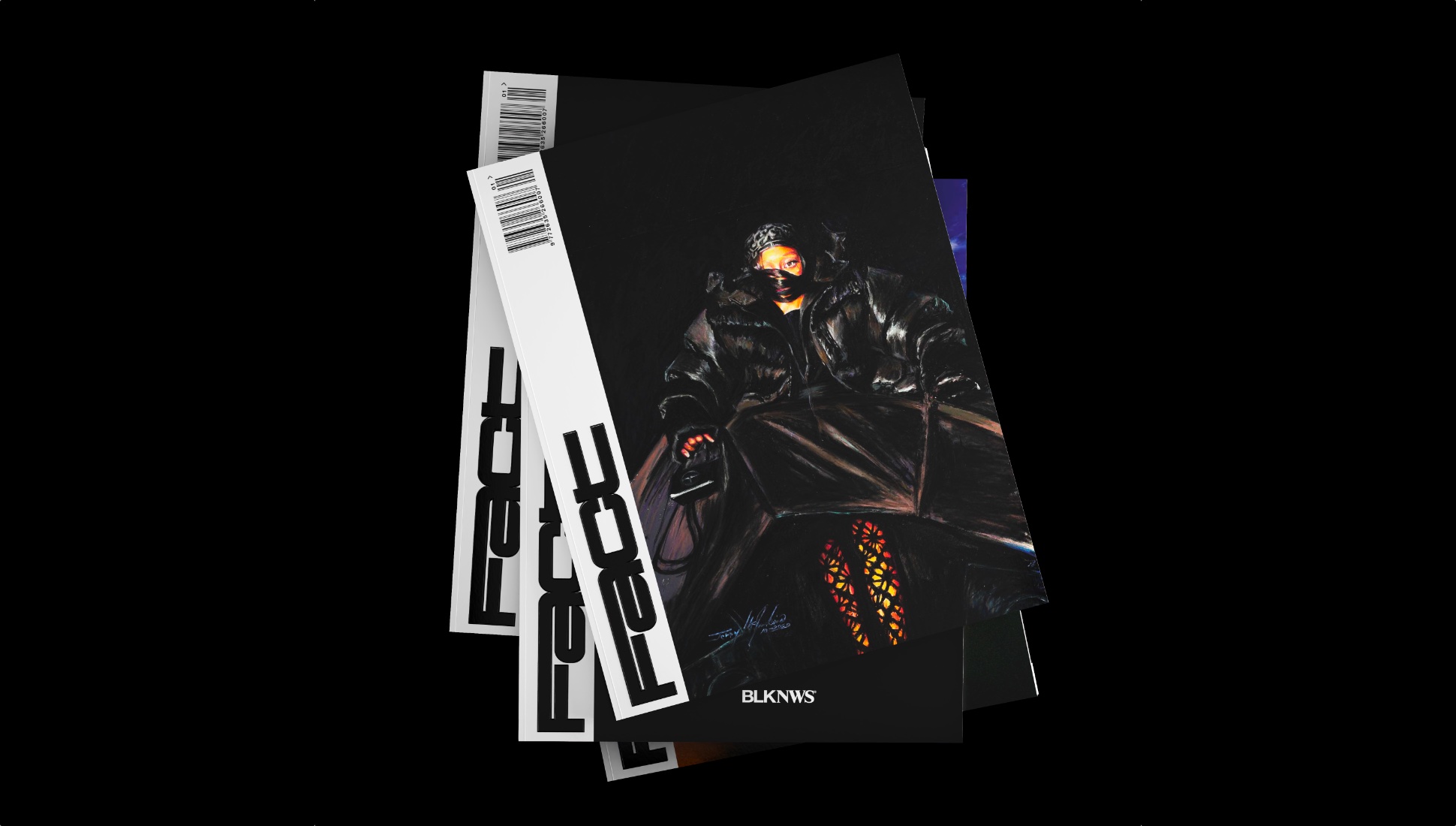 Fact's print edition will celebrate the new wave of artists, performers and producers spearheading a global cultural movement, commissioning a diverse community of writers, image makers and artists to create striking, long-form content. Operating at the convergence of electronic music and audio-visual art, Fact will champion these creatives shaping our future.
Fact's print edition is distributed internationally by WhiteCirc and will be available from all good galleries and stores. It can be bought direct from The Vinyl Factory's online shop, from Boutique Mags or from one of the stockists below:
180 The Strand, London
Actual Source, Provo, US
Amen, Madrid 
Aoyama Book Center, Tokyo
Artwords, Riv St, London
Athenaeum, Amsterdam
Barbican News, London
Basheer Graphic, Singapore
Charlotte St News, London
Daikanyama Tsutaya Books, Tokyo
Eight Point, Australia (for Journals/MagNation)
Eslite, Taiwan
Good News, London
Gudberg Nerger, Hamburg
Jashanmal, Dubai 
LMDS, Shanghai 
Magazine Brighton, Brighton
Magma, London
Magnet, Benelux 
Magnum News, London
Odd Kiosk, Barcelona
Print Matters, Zurich 
Rainbow News, London
Rare Mags, Stockport
Reading Room, Milan
Roppongi Tsutaya Books, Tokyo
Rosa Wolf, Berlin 
Sendpoints, China
Smoke Signals, San Francisco 
Stack Mags, online
The Store X, Berlin
Tonic UK, London
Unearthed Sounds, Poole
Unique Mags, online
Umeda Tsutaya Books, Tokyo
EXHIBITIONS
In 2021, Fact will present two new exhibitions at its London HQ, 180 The Strand: an immersive multi-work A/V show by Ryoji Ikeda in collaboration with Audemars Piguet Contemporary and the UK premiere of Kahlil Joseph's necessary BLKNWS, both opening early next year. Fact will also launch Fact Space at 180 The Strand in 2021, bringing together celebrated artists and emerging talent with the ambition of building upon the success of previous exhibitions at the venue, including The Infinite Mix, Other Spaces by UVA and Love Is the Message by Arthur Jafa.
CONTACT
HQ Address:
Fact
180 The Strand
London WC2R 1EA
**PLEASE DO NOT SEND MUSIC TO THE OFFICE – PLEASE EMAIL THE ADDRESS BELOW INSTEAD**
Promos/Music Submissions: promos@factmag.com
News or Articles: contact@factmag.com
Commercial, Ads and Partnerships: commercial@factmag.com